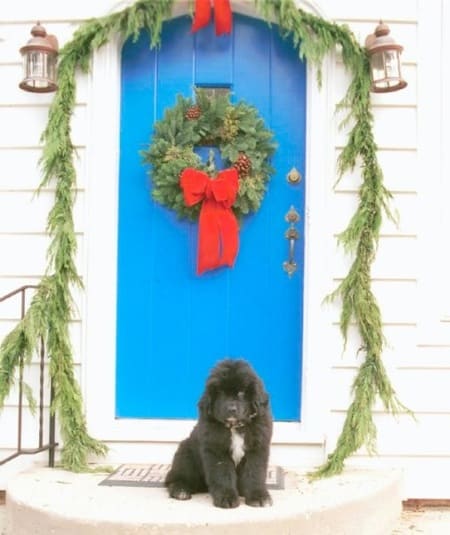 I'm showing you this not to show off my unbelievable cute and huggable dog, Hudson, (which he is, of course) but because I think this is a great birthday thing to do for both critters and kids. I'm totally embarrassed to admit that we only did this with our older dog. I don't know why poor Rita got left out, but I suspect it's the same reason why there are precious few pictures of me between the ages of 1 and 8 and 80 billion of my older brother.
Hudson turned 8 at the end of September and we were thrilled to make a big deal about it. The poor guy has been through his share of orthopedic issues and more than vet told us we'd never see this age with him. Newfoundlands are generally pretty short-lived as far as dogs go to begin with, and all of his health issues didn't help. But I'm happy to report that the big guy is doing great and running up and down the beach every time we go.
As a little aside, it's sort of interesting to get a peek at the plantings I've done on the front steps over the years as well.
 


Baby
 


Age 1




Age 2
 


Age 3




Age 4




Age 5




Age 6




Age 7




Age 8