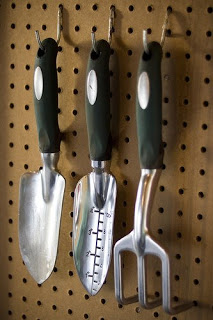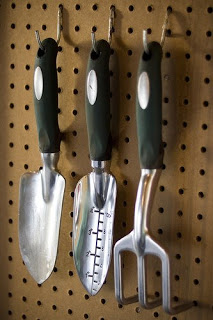 Since last weekend was pretty much rained out, I have a long list of things to do in the garden this weekend. Here's just a few:
• Edge all beds
• Finish weeding beds (groan)
• Plant tree peonies
• Divide daylilies
• Determine if the Disneyland rose made it through the winter. It's not looking good.
• Deal with "The pit of despair"—the bed on the side of the house that I've done nothing with because hopefully some day we'll be putting a deck there. It has become sort of a holding bed but it's gross, so I'm going to pull the weeds that are there and cover it all in mulch. At least it won't be gross.
• Plant peas, lettuce and maybe beets (have to check the timing on those) in the veggie garden. I'm way late on the peas and the lettuce already!
• Hopefully take a trip to Caan's garden center. I wanted to go up for their Spring Expo last weekend but it was so miserable out, I just couldn't do it. This weekend they have buy 10 perennials, get two free and a sale on flats of annuals. Not sure I should be buying that many perennials right now and it's a bit early for annuals (and the "greenhouse" is getting crowded), but I'm sure I won't walk away empty handed.
That's a pretty ambitious list. Frankly, I'll be thrilled if I get the edging and weeding done.
So, what are you up to in your garden this weekend?
(Photo courtesy of Flickr)