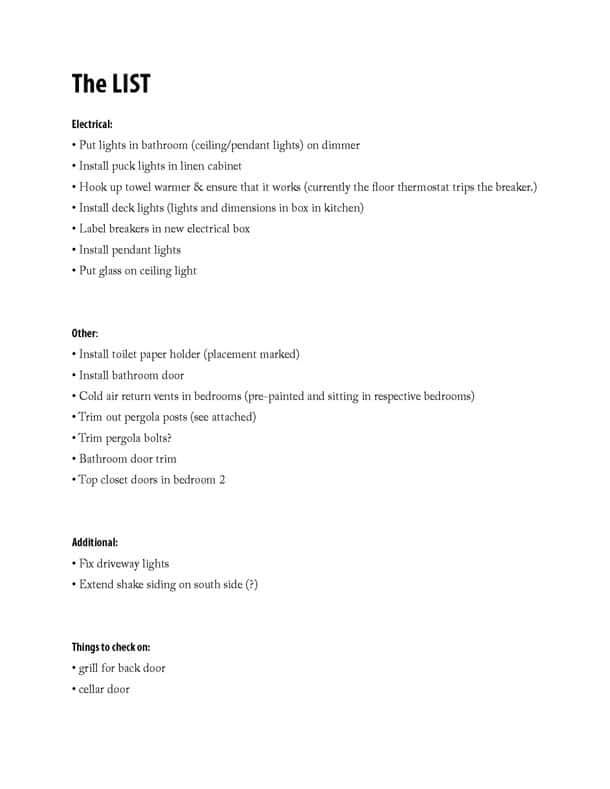 We are actually to the punch list stage of the project. Can you believe it? There are a lot of things hanging out there, including a "little" issue with the vanity and linen cabinet, but we're to the point where there's not much left for the general contractor to do and he asked me to get him a punch list. That's music to any renovator's ears.
So here it is:
One of the items has already been crossed off. The bathroom door was installed yesterday.
Unfortunately I thought of another item that needed to be added. There are a few screw heads in the deck that aren't completely countersunk. You don't notice them until you try to shovel the deck and the shovel comes to a rather abrupt stop.
While I was in the list-making mode I made one for myself as well. I think it's probably a bad sign when your personal punch list is longer than the contractor's punch list.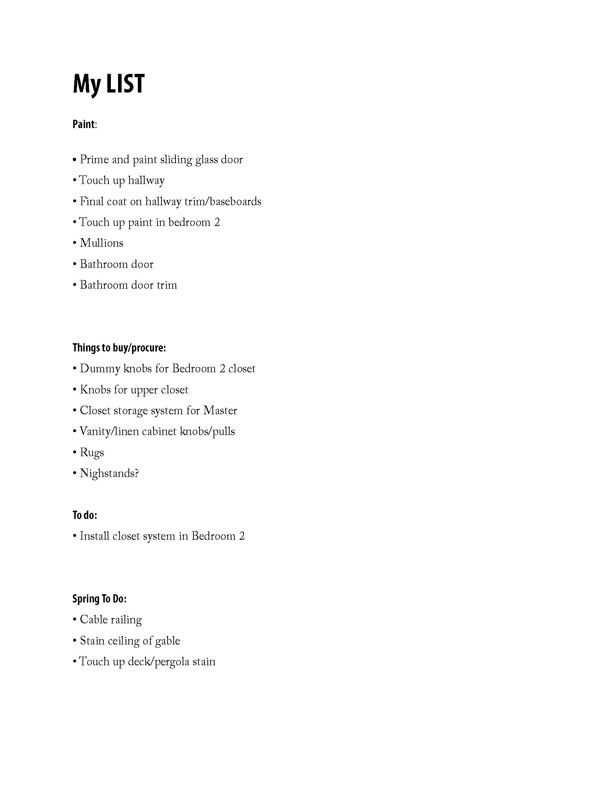 Anyway, that's where we're at. As long as I can keep up the steam we'll be plodding along here, but I can't wait for spring to get back in the garden and start enjoying a finished house!
Want to see how we got here? Check out these posts:
Construction Update 1
Construction Update 2
Construction Update 3
Construction Update 4
Construction Update 5
Construction Update 6
Construction Update 7
Construction Update 7.5
Construction Update 8
Construction Update 9
Construction Update 10
Construction Update 11