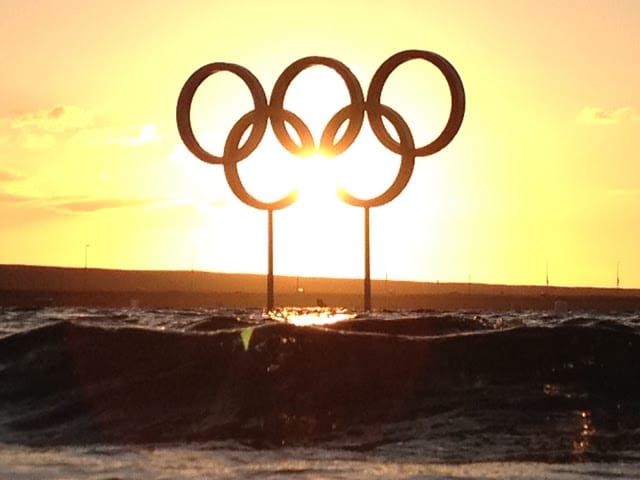 I don't usually give you a head's up when I'm heading out of town, but I have no idea if I'll be able to post on this particular trip and I didn't want you all to think I'd up and died or something.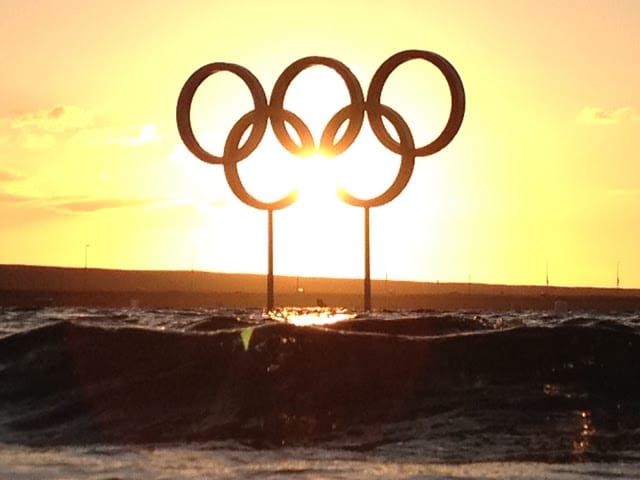 That's a little hint about where I'm going (subtle, right?). I'm off to join Mr. Much More Patient across the pond to help him at the Olympics. He's in charge of managing the fleet for the women's match racing sailing event and I convinced him he needed my help. He took that very cool picture of the Olympic rings at the sailing venue, which is about three hours south of London.
I won't get to see any of the Olympics other than the sailing stuff and I'm not sure how much of London I'll get to see (that's sort of up in the air, I'm not sure how much of the crowds I'll want to deal with) but I'll get to see lots of Weymouth where the sailing events take place.
I hope to have lots of interesting things to post, but frankly, I'll be on the water every day so I just don't know much time I'll have for interesting things (beyond the obvious, that is).
As they say … I'll be back.