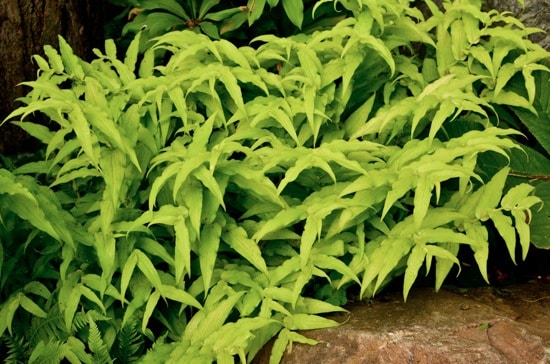 Before we jump headlong into 2013 (OK, probably too late for that), I thought we'd just take a look back at some what happened over the past year here on The Impatient Gardener.
January
We started off the year with one of my favorite posts (and one I'll have to do again) in which a group of great garden bloggers told me about their favorite perennials. I bought everything that was on this list that I didn't already have.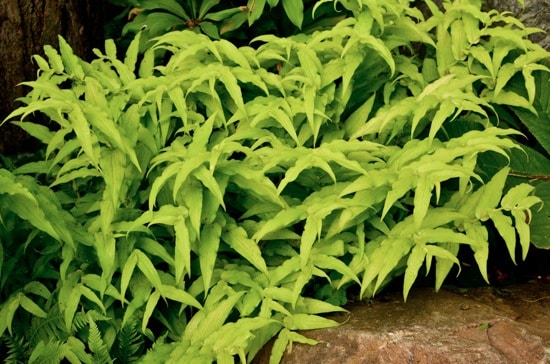 Gorgeous foliage on toad lilies from Linda at Each Little World. Linda has taken a break from blogging but I really hope she comes back for an encore appearance come spring.
February
In February I talked more about perennials (the gardening but bites hard in winter). I attended a seminar that Richard Hawke, plant evaluation manager for the Chicago Botanic Garden, spoke at in which he listed his picks for the best perennials (for the area). I added a few of these to my garden in 2012 as well.
March
In March, Mr. Much More Patient and I took our first non-work related
getaway ever to Hawaii
where it pretty much rained the entire time. Still, we had a good time (not as good as we would have had if the weather had been what it's supposed to be on Maui).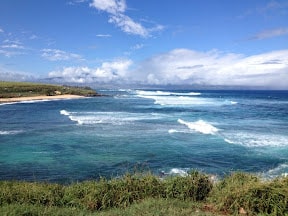 April
April brought an early spring to Wisconsin so we took advantage of the weather to clean out our pigsty of a garage. We installed a great organizational system and we built some shelves out of scrap wood for my pots. I'm happy to report it's still pretty organized. It gives me such hope to know that it was nice enough out in April to take on that project so we only have to get through three or four more months of winter before the outdoor fun can begin.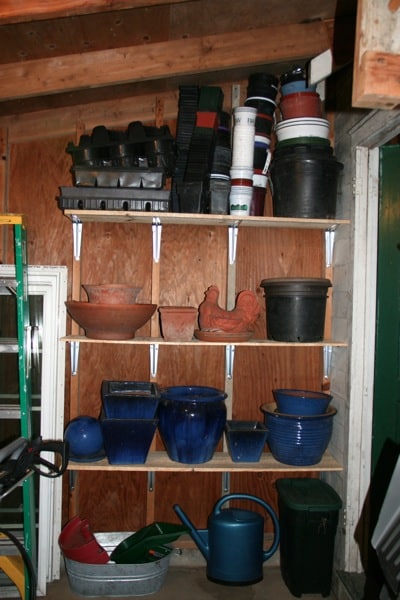 I also posted my first (and so far only) video blog in which I showed you
how to tie a bowline
and told you why all gardeners and anyone who owns a house or car should know this knot.
May
I got my garden gadget geekery on in May. I still love all of those products from that post, although one of the timers broke toward the end of the summer.
June
June brought my favorite gardening task of the year: planting containers. I was really happy with how most of them turned out except for one of the matching planters from the deck. By the end of July one of them was very unhappy. I took solace in the fact that so many of you told me that's why you never plant matching containers. A good lesson, perhaps.
July
Taking a break from gardening, in July I created a very cool looking and ultimately very temporary tabletop. It looked great the time but even though I coated it in a lot of clear lacquer, it was pretty much done by the end of summer.
August
In August I showed you the funniest plant in my garden: The Family Jewels plant. By the end of the summer it was an aphid habitat but I thoroughly enjoyed it, if only for the humor factor, prior to that.
September
With summer coming to a close I started working on a few indoor projects, including painting the kitchen chairs a light turquoise. I used Annie Sloan's Chalk Paint for the first time and it took a little bit to get the hang of it.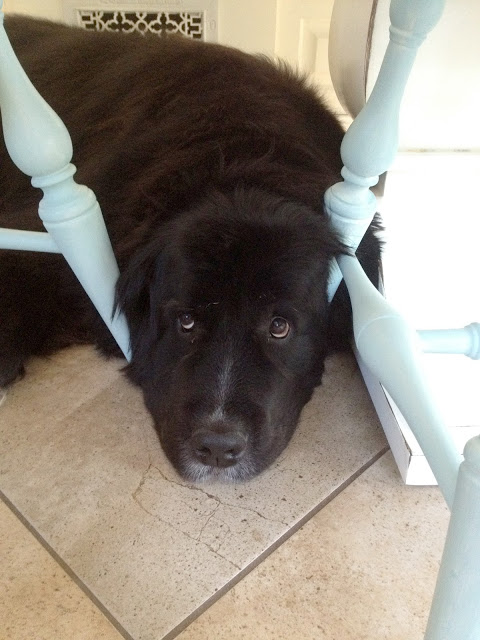 You didn't think we'd get through a review of the year without a dog picture did you?
October
I got a lot done in October, including my one of my favorite DIY projects ever: recovering a pair of chairs. I'm hoping to take on my next reupholstery project in the next few months and I can't wait. I really found it to be fun.
November
During November I spent a little bit of time sharing my girl crush on Sarah Richardson, who is my absolute favorite television designer (and maybe interior designer of any kind, since the only interior designers I really know about are the ones on TV). The woman can do no wrong. Love her.
December
And just last month, in between telling you about what a lame decorator I am, I shared some of the gifts I wrapped for family. I love wrapping and I really enjoyed doing some different things, even if I didn't win squat in the Paper Source wrapping contest.