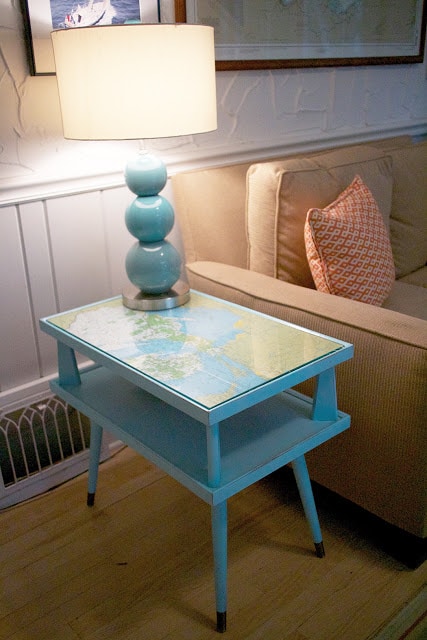 I've been staying out of thrift stores for awhile now because I have instituted a rule of not buying something if I don't have an immediate use for it (and will fix it up within a reasonable amount of time). But I am in a few rummage-type Facebook groups in our area and every so often something pops up that really catches my eye.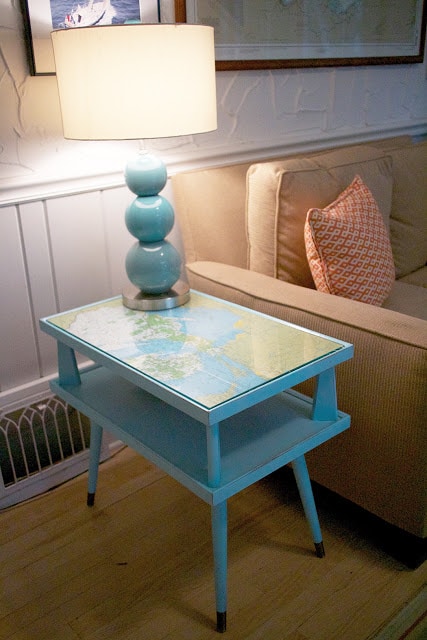 So it was with this side table. It's got great mid-century styling and it has obviously been painted, but I like the color and the brass feet are intact. I brought it home and put it in the den/back room and it's absolutely perfect there. I love it to pieces.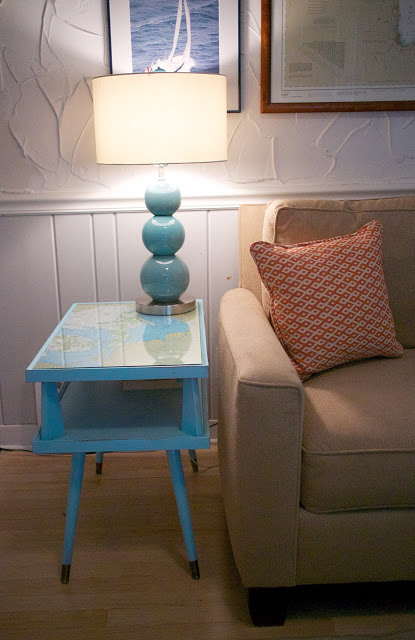 Not only a shot of the table, but a rare look at one of the last walls in the house with the horrible texture still on it. Will this winter be the year it finally goes away? We can only hope.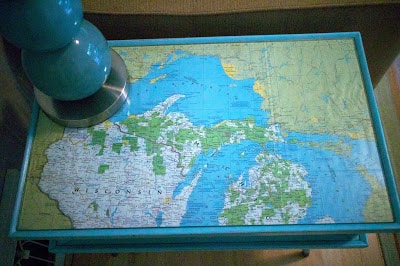 The top has a piece of glass currently has a map under it (it came that way). I think I'll put in a section of a navigational chart in there for now, but I like the idea that you can really change up the look by putting different things under there.
I think I paid $40 for it. I probably should have haggled a bit, but honestly, I liked it enough that I knew I would have no problem paying that.