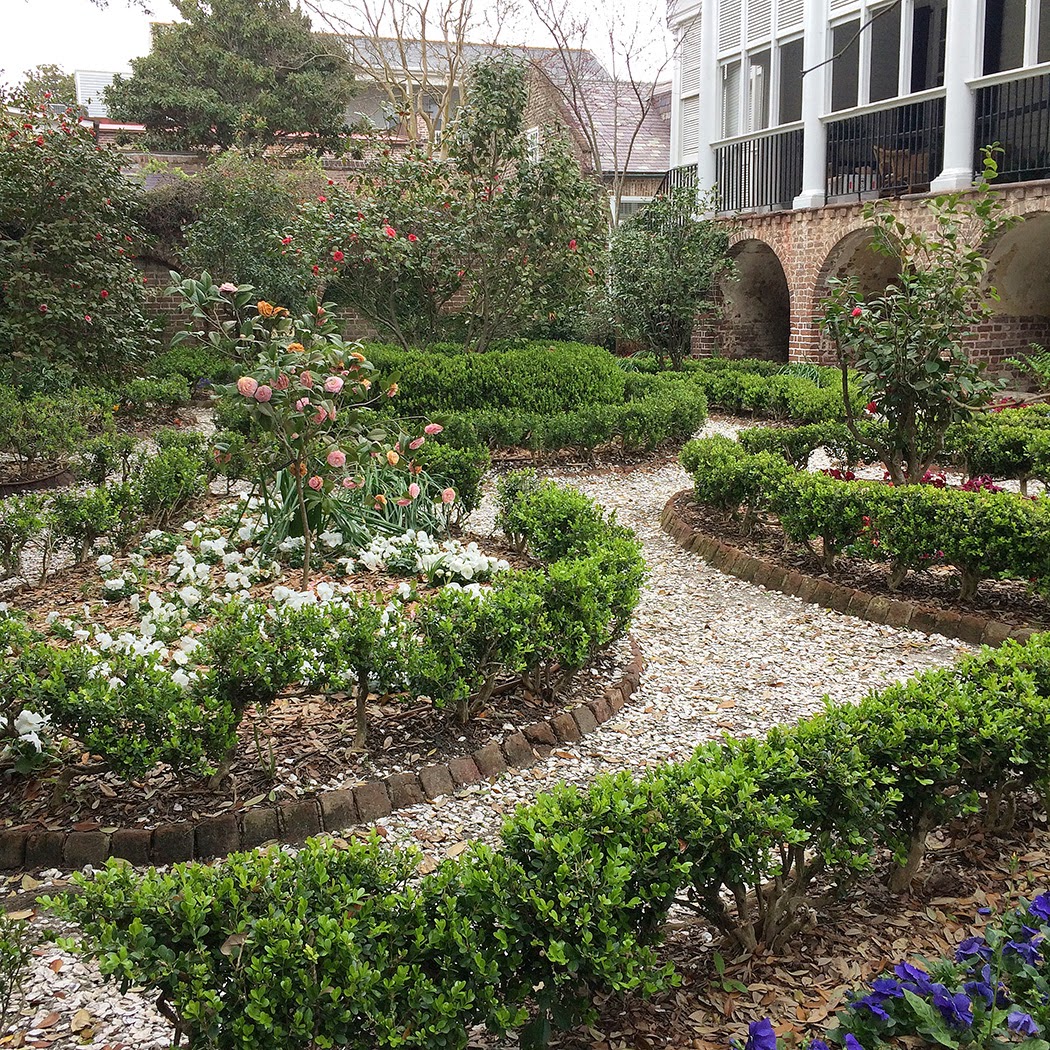 It's Friday Finds time, but unfortunately it has been a busy week and I've not had much time to spend on the Interwebs. So rather than send you in the direction of some great things to read, I'm going to tease up a few posts I'm working on for next week because there are some goodies.
A glimpse at a private garden in Charleston.
I snuck away to Charleston a few weeks ago and I'm going to tell you all about it. It was a fantastic trip and I completely fell in love with the city, which I happily roamed around for an entire morning. There's a good chance I took more than 100 pictures of camellias, which I'd never seen in person before. I promise I will not run them all.
I must have beat the spring rush at the soil lab because the results of my soil tests are due back later today. I can't wait to see what they show and to share the results (and what they mean) with you.
Last weekend we officially finished construction on the garage pergola. I think it was a year and a half in the making. I'll give you the whole rundown on how we did it, what we did wrong and how we fixed it so you don't do the same thing and show you how it turned out. I will not give you an accounting of how many trips to the hardware store it required because I lost track around 20.
And who knows what else might pop up on the blog as we head into April. Have a great weekend. My weekend plans include giving the dogs baths (this is a rather time-consuming affair so it requires scheduling), potting on some more seedlings, starting a few more seeds and hopefully spending a little time on initial garden cleanup.
What's on your agenda for the weekend?