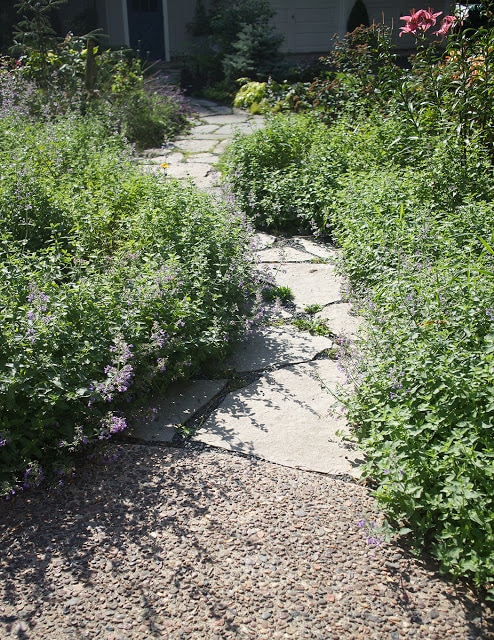 The long path that now extends all the way to the garage was originally a short path that cut through an existing garden when we first bought our house. At the time, I'd never planted anything in the ground, only containers. I don't even know where or when I first saw a lavender-lined path, but I knew I wanted one before I really knew how to garden.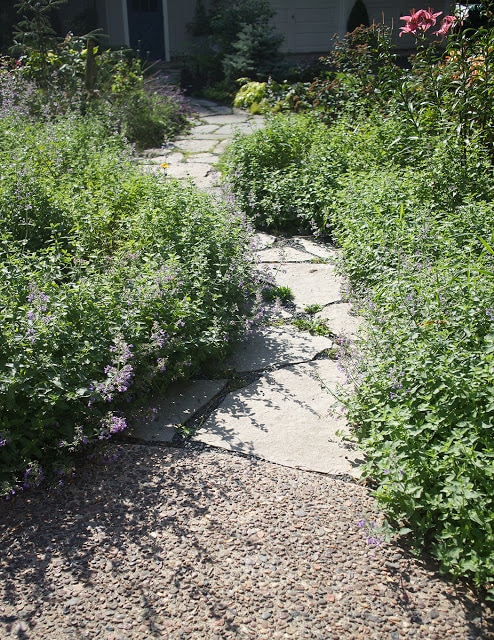 Although it was pretty for much of the summer, when the Nepeta was overgrown it got a bit wild. So I'd cut it back and for a couple weeks it looked like the photo below.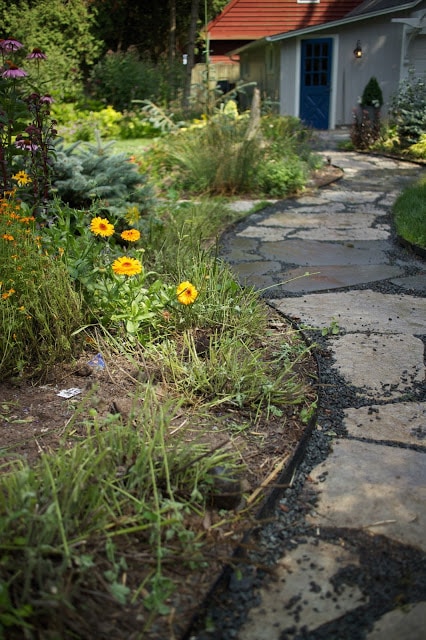 I think back then I thought we couldn't grow lavender here (I can't tell you why I thought this, but it's not true), so I fashioned a lavender substitute: Nepeta. Nepeta has the same blue-gray foliage as lavender as well as blue-purple flowers. It also has scent that is released as you walk by, making it great for a path. But finding a low growing variety that wouldn't eat the path was a challenge. Over the years I tried several varieties, said to stay compact. I managed their rangy behavior by cutting it back after flowers, three times most summers, but that meant there were a lot of times when it looked shabby either because it was too big or had just been cut back.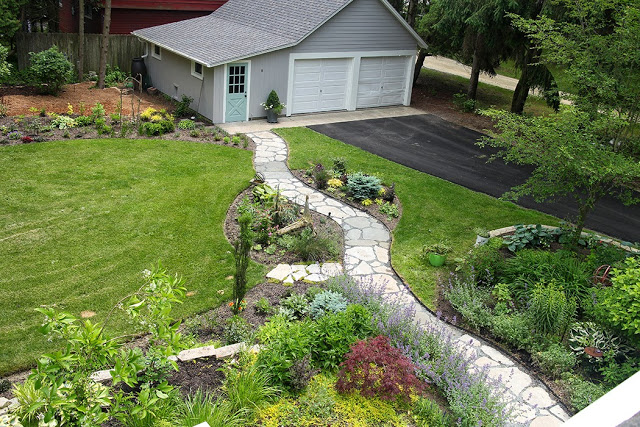 This photo taken from the second floor gives the best overview of the path. The Nepeta is on the bottom of the picture, closest to the patio.
As I mentioned a few weeks ago, it was a tough winter in the garden (and, as I've found out, for many other gardeners on the area). I lost almost all the Nepeta growing along the path (it now lines both sides of about a third of the path closest to the house). There were a couple of survivors that I moved elsewhere, but everything else was well and truly dead. Since I had to replace those plants with something, it felt like the right time to take the plunge and make the path planting I've always wanted.
This is the part where we get to question my sanity, because it's worth mentioning that in addition losing almost all of the Nepeta, I also lost five lavender plants. But hope springs eternal, particularly when it comes to gardening and hey, I'm willing to learn any lesson at least two or three times.
In the process of preparing the soil, I amended it with chicken grit, which is just small bits of gravel, at least where gardening is concerned, and I lined every planting hole with a handful of grit as well. This strategy worked pretty well in the past, so I'm hoping it will give the lavender the very sharp drainage it demands.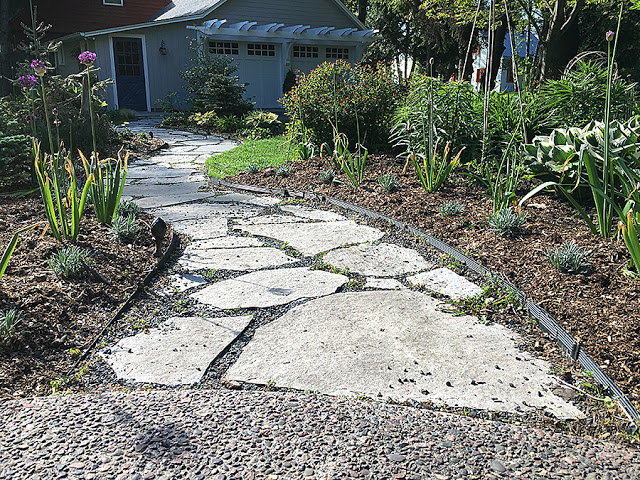 The plants are tiny right now, but with luck they'll grow quickly and fill in nicely.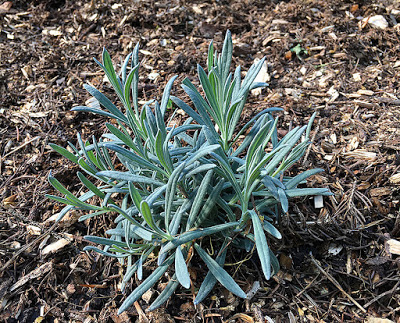 The immediate effect, other than being delightfully weed-free, which it certainly was not before, is underwhelming. These were not large plants. But in my experience they grow quickly, so with luck they'll fill in nicely this summer. And from there, we'll just see how it goes.
Because when you want a lavender-lined path, you have to have a lavender-lined path.