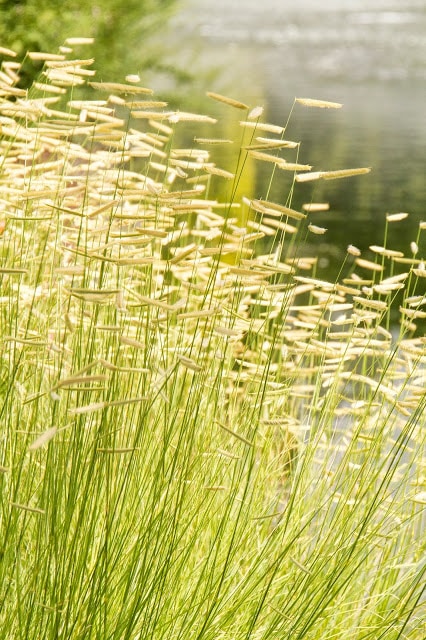 I keep lists of plants I'm on the hunt for in various places—on sheets of paper in my purse, in an app on my phone, at the back of my garden notebook. This way I remember to grab them if I find them at a local nursery.
Each year there are a handful of plants that I get really hung up on for whatever reason. Here are three that I'm hoping to add to my garden this year.
Some affiliate links may be used. Thanks for your support.
BOUTELOUA GRACILIS 'BLONDE AMBITION'
The first is a grass. I'm fussy about grasses. I've been through the ringer with less-than-well-behaved grasses in the past, so I choose them carefully. The one that I'm currently lusting after, a blue grama grass with a great name—Bouteloua gracilis 'Blonde Ambition'—caught my eye several years ago. It is a nice size plant—super tall grasses make me jittery—and has the most charming seed heads that sit perpendicular to the stems. The whole thing makes for an interesting plant. Of course those cute seed heads can turn into a nightmare but everything I've read says this is easy to control from a reseeding standpoint. I've struggled to find it in the past, but it seems to be popping up in many more places so I hope it will find a home in my garden this year.
Zone 4-9
Size: 30 to 36 inches tall and wide
Available online at: High Country Gardens, Plant Delights Nursery, Monrovia, Santa Rosa Gardens, among others
GEUM TRIFLORUM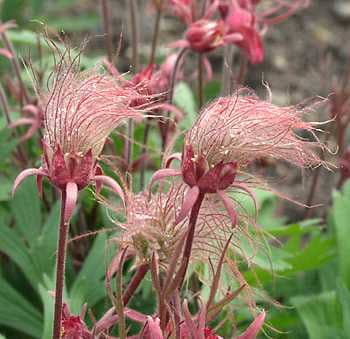 The next is a plant that has popped up quite a bit on this blog lately: Geum triflorum. This is another one that's been on my radar for some time, as almost every garden I've toured seems to have them. And Proven Winners horticulturist Stacey Hirvela told me she can't imagine having a garden without it. Bonus points for the fact that it's native in much of the northern U.S., is a pleasant but not aggressive reseeder that will gradually work its way around and a gold star for it looking great for much of the year.
Zone 3-8
Size: 6 to 18 inches
Available online: Prairie Nursery, High Country Gardens, and as seeds
ACHILLEA
I can't believe I'm about to say this, but the next plant on my must-have list is Achillea millefolium. You know … yarrow. The plant that everyone has had in their garden forever. I feel like I have to defend my reasoning for not growing this plant before. I'm certain it has everything to do with the goldenrod yellow color I most typically associate with this plant. That harsh shade of yellow has never been a favorite of mine (even though I sometimes don't mind it in early autumn). That combined with the sort of loose habit of Achillea always made me think "weed" when I saw it.
But guess what? Achillea is so much more than that. Cultivars range from an easy-on-the-eyes lemon yellow to shocking pink, dark red, peach or orange. Some are more compact than others, which also appeals to me and all are said to be very attractive to pollinators.
A few varieties that are worth a look:
Zone 3-9
Size 12-36 inches
These were the
three plants I had to have
last year and wouldn't you know it, every one of them made it into my garden last summer. I still love them all.