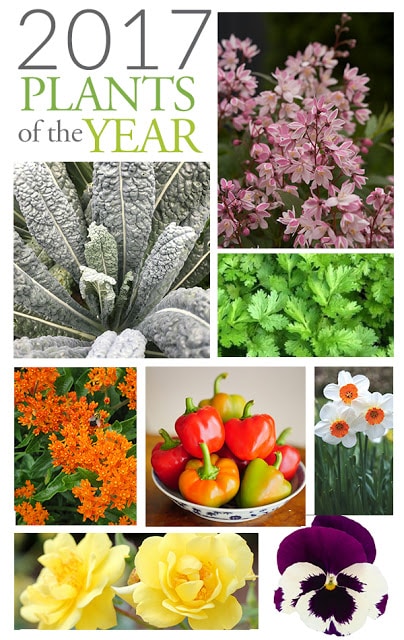 It has become very popular for different organizations to features "plants of the year." These usually involve a marketing push as well, so retailers tend to stock up on featured plants and the odds are much better that you'll be able to pick them up without a lot of hunting.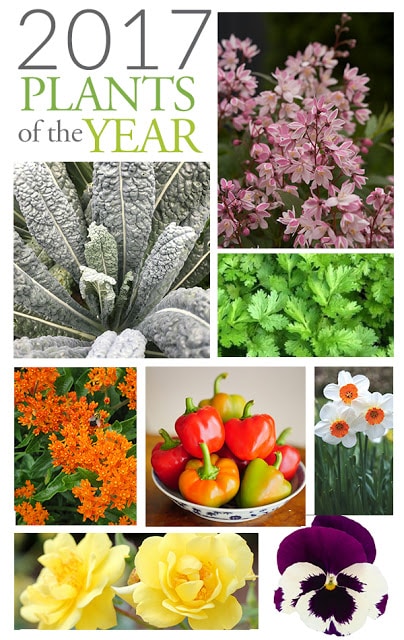 Here are a few of the featured plants of the year for 2017.
Proven Winners launched its own plant of the year program this year and I'm thrilled with what they picked as their landscape plant of the year: Deutzia 'Yuki Cherry Blossom.' I had never grown (or possibly even heard of) Deutzia until Proven Winners several compact varieties a couple years ago and sent a few plants as part of their garden writers trial program. I've found them to be well-mannered, highly textural little surprises perfect for all sorts of different areas. Although I like this pink variety, I like 'Creme Fraiche,' which has variegated leaves, even more.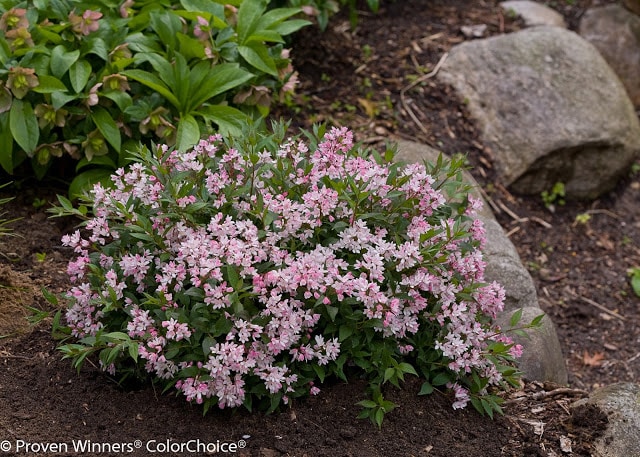 Proven Winners photo
The National Garden Bureau assigns broader categories to their annual picks, offering four in a variety of categories. So they've declared 2017 as the year of the pansy, daffodil, rose and brassica. That may seem far ranging, but I can get behind all those picks.
Pansies make me feel guilty. I think they are a lovely, cheery plant and yet I rarely use them. Spring is short here and even those pansies can handle cold weather, potting some up in a container is wonderful, but that container will only be around for a few weeks because all of a sudden it's time for summer containers. I'm going to try to remedy that this year.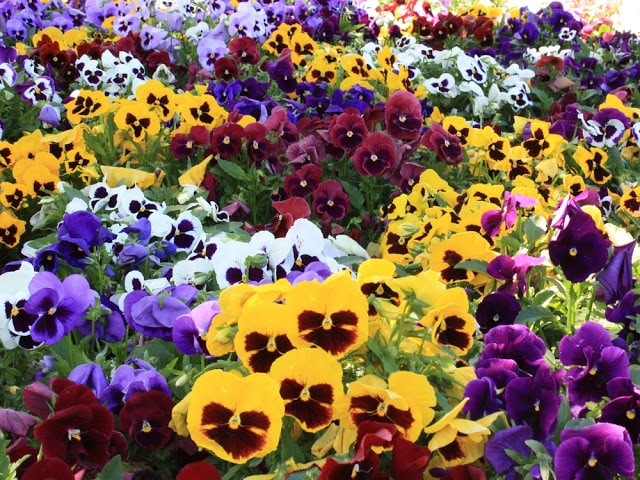 National Garden Bureau photo
What can I say about daffodils? You know I love them, the deer don't eat them and nothing could be easier to grow. The Bulb of the Year title is well deserved.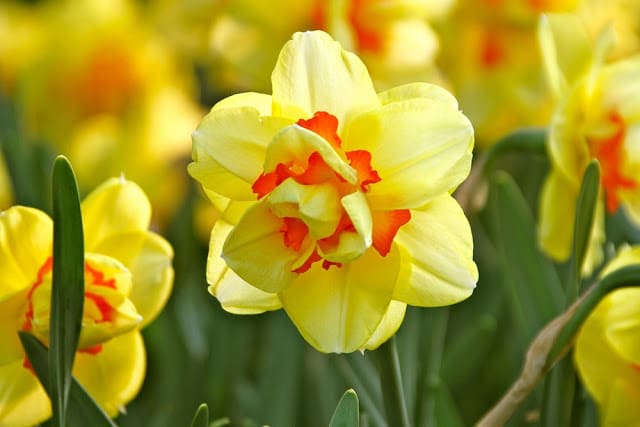 National Garden Bureau photo
According to the National Garden Bureau, it's the year of the rose. I sure hope so because I'm about doubling the amount of roses in my garden this year. Seriously though, if you think of roses as high-maintenance divas, it's high time to rid yourself of that misconception. Yes, those roses still exist but I recommend you skip them and aim for easy-care roses that grow pretty much like any other shrub. And the good news is that fragrance is being bred back into these easy-to-care for roses.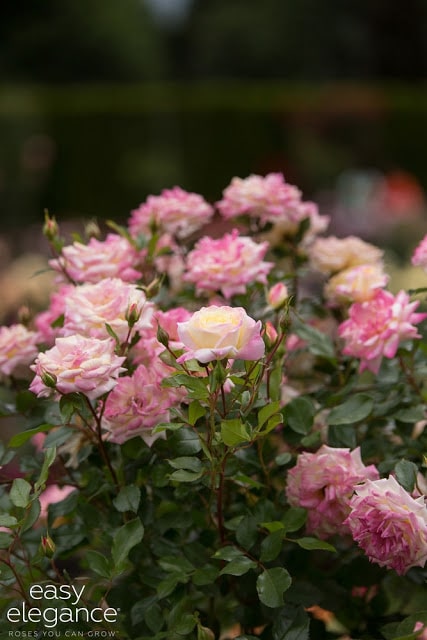 National Garden Bureau photo
It's also the year of the brassica, that being all those vegetables in the kale, cabbage and broccoli family. I'll confess, I'm not a brassica lover. But growing kale has made me appreciate it and I do love the Lacinato variety that I grow. And I've discovered that just about any vegetable that is roasted with olive oil and salt and pepper tastes pretty darn good so broccolini and even the occasional Brussels sprout has made its way into my veggie repertoire. The category is big and full of incredibly nutritious food, so it's well worth finding one and giving it a shot this year. I can't speak for growing all of them, but kale is a cinch to grow from seed.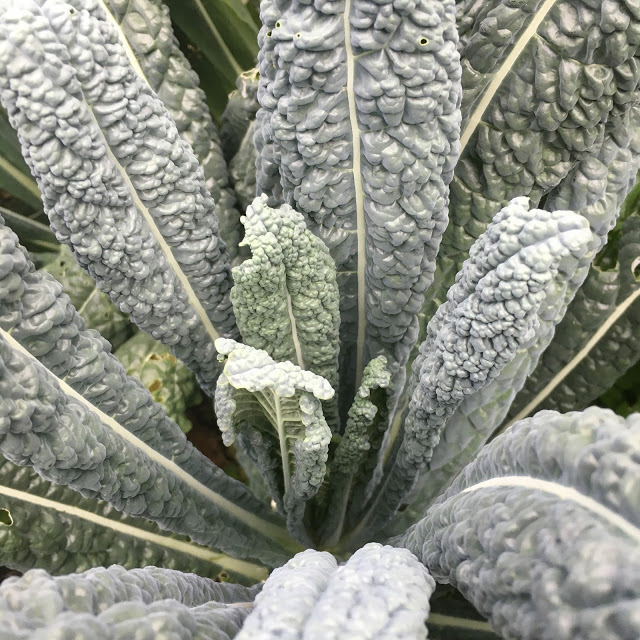 The Impatient Gardener photo
The International Herb Society has been naming an Herb of the Year for ages and for the past few years I felt like maybe they were running out of herbs to give this distinction to (artemesia, elderberry and savory have been featured recently). But this year it's cilantro's year and I like that pick. Cilantro is certainly one of the most popular fresh herbs that people use, even though there is apparently a gene that makes it taste like soap to some people. It's fussy to grow though. It doesn't like heat and it will bolt quickly and as soon as that happen you might as well get comfortable with the fact that now you're growing coriander (the seeds of cilantro), not cilantro. Still, I love it in Mexican food. In recent years I've grown one called Slo-Bolt. I don't know if it's true to it's name as I've not grown it side by side with "regular" cilantro, but I get a few harvests out of it. Here's a little tip: If you love the taste of cilantro but hate that it bolts so quickly, consider growing papalo, which has a similar flavor in much larger, thicker leaves.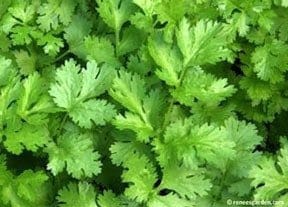 Renee's Garden photo. I've grown this variety in the past, but this year I may try this. The flowers are edible as well.
The
Perennial Plant Association
has chosen Asclepias tuberosa aka butterfly weed as it's plant of the year. Not only does this fit in with the movement to create more pollinator friendly gardens, I believe this to be an excellent plant. I remember the first time I saw it on a garden tour. I was drawn to it from clear across the yard. It's a nice height of between 2 and 3 feet, is deer resistant, can be grown from seed and it has long lasting flowers. It's a member of the milkweed family but has less milky sap than most of that group.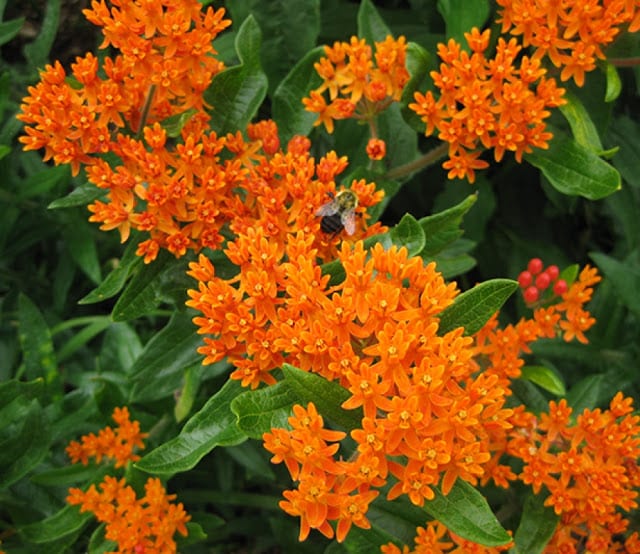 Perennial Plant Association photo
Proven Winners also picked an annual to feature this year and it's one of their gold standards: Supertunia Vista Bubblegum. OK, it's confession time: I have never grown this plant. I've grown oodles of annuals from Proven Winners but never this one. There is something about that specific color of pink that I just don't love. But I'm clearly in the minority as I see people grabbing it by the flat-full at garden centers and P. Allen Smith has raved about it for years. I found this photo of it in a landscape, though, and I think my mind may be changing. It really is pretty stunning (of course the rest of that garden isn't so bad either).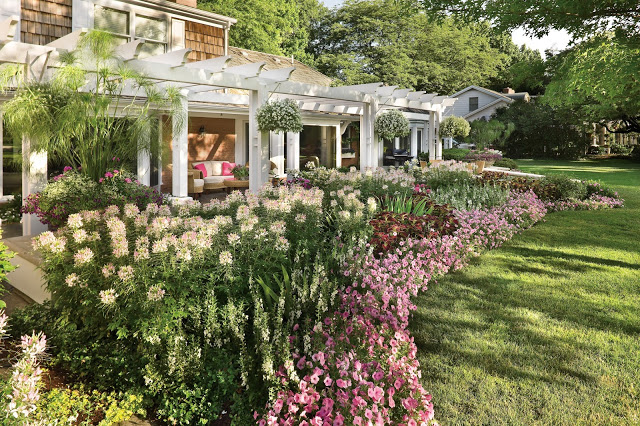 Proven Winners photo
Lastly, there are the All-American Selections. These are excellent choices to pay attention to as these plants have been tried and tested and are chosen for their performance. The AAS logo appears on seed varieties that have earned the distinction so it's a good thing to look for. Here are their 2017 selections.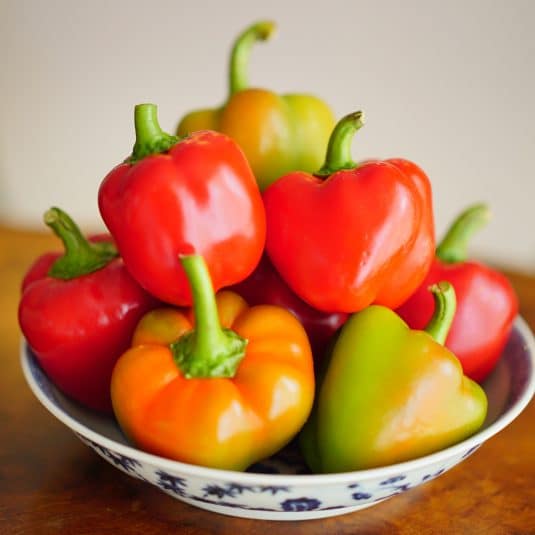 Sweetie Pie paper. All-American selections photo.
OK … it's your turn: If you were choosing a plant of the year for 2017 what would it be?