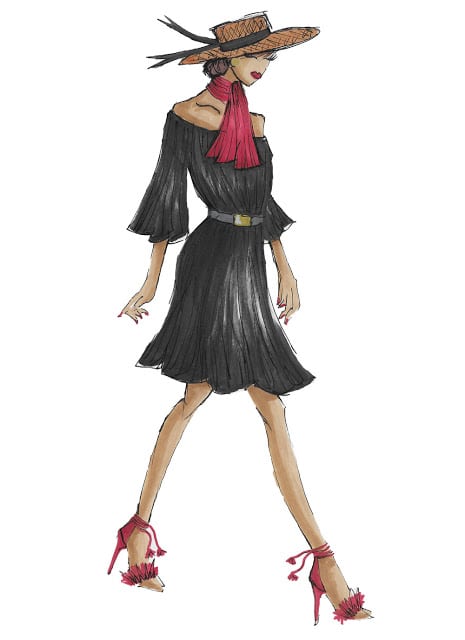 I can't wait for the weekend. I have nothing special planned other than little projects here and there, including on doing more painting in the basement, but some weeks an unplanned weekend sounds like the best thing in the world.
Lots of great stuff happening online this week (well the fun stuff, not the bits that I use this blog, and others, to escape from).
Two real-life friends have recently launched amazing blogs that I want to tell you about.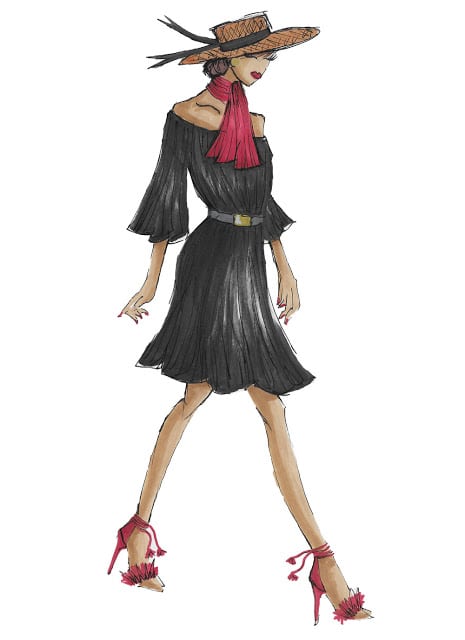 This illustration by Madalyn Joy became this stunning outfit ….
The first is my neighbor, who was just a kid when we moved in, but is the most stylish young woman I know (she puts the rest of the neighborhood to shame in the style department). Madalyn is a talented fashion and lingerie designer who shares her creative inspiration and process as they become her creations on Styled by Madalyn Joy.
And a longtime friend and his family recently purchased and moved into a Frank Lloyd Wright house that, until 2015, no one knew was a Frank Lloyd Wright house. It was built in 1917 as an American System-Built House, part of Wright's effort to develop houses for any income level. (Here's a story about how the found out it was an FLW house featuring the previous owners.) My friends have passionately taken on the stewardship role that comes when you buy a house like this and they are blogging about it on The Elizabeth Murphy House.
That's it from here. I hope you have a great weekend! Tell me what you're up to in the comments.