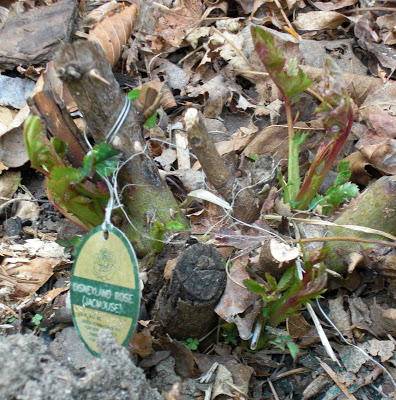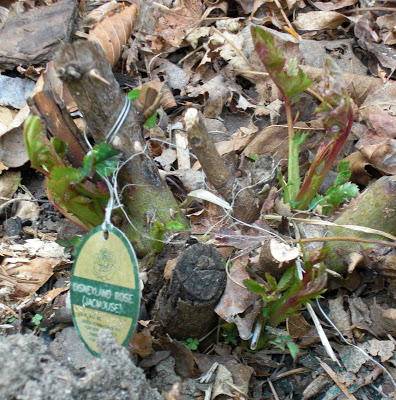 Remember how I said my Disneyland rose didn't make it through the winter? I was truly convinced it was a goner. All of the wood was dead. Fortunately my procrastination habit has finally paid off! I didn't pull it out of the ground. I'm not sure if it's because I was dreading dealing with the thorns or I was hoping for a miracle, but it sat there untouched.
Last weekend I went out and bought a new rose. I'm no rosarian (and I think I'll just go on record now and say I'll never be one), so when I saw one from a series called "Easy Elegance" with a big "Two-year guarantee" tag on it, I grabbed a pretty coral-pink one called Kiss Me. It came blooming and the fragrance is incredible. Hopefully I'll be able to make it bloom again, since it's pretty much done for this year, I fear.
Then I went out and bought another rose. I don't know why. I think it's because I secretly covet those English roses with huge petal counts. So I bought one. Windemere. It's sort of a cream color. I don't even really like white roses, so don't ask me what came over me.
Anyway, I was about to start digging to plant my two new acquisitions, and I look down and lo and behold what is coming out of the ground but tiny sprouts on my Disneyland rose. The old babe made it after all! My shock subsided as I realized I now needed to find another space in my garden for a rose, since I was planning on planting one of the two new ones in Disneyland's spot.
Anyway, now this girl who truly is clueless when it comes to roses but still oddly fascinated by them, or maybe by the challenge of them, has FIVE roses. I can't believe it. Since three are new this year I think the real test will be to count how many roses I have next spring!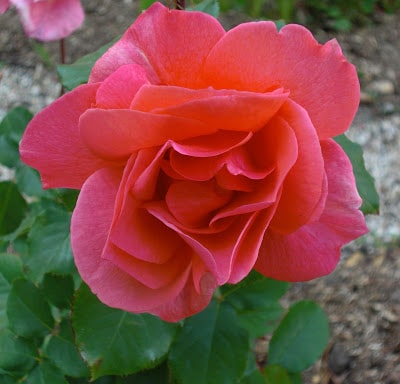 Easy Elegance "Kiss Me" came to me flowering. Its scent is even more intoxicating than its blooms. But will it live? It's got a two-year guarantee (provided I can manage to hang onto the reciept that long), but who knows.
P.S. The title of this post is a Wizard of Oz reference, in case you didn't catch it or haven't seen the movie about 800 times as I have.