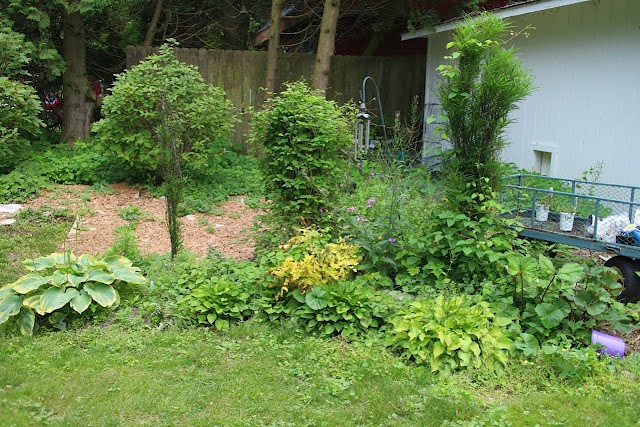 Ahhhh. I'm back and so refreshed. Call it a massive rapid influx of Vitamin D, but sailing the Exuma islands of the Bahamas was certainly just what the doctor ordered. I feel refreshed and ready to jump into some great winter projects. Now that the holidays are over (and I am SO thankful that I put everything away before we left January 9 because it was so nice to come back to a Christmas-free house), we are in prime project time and I'm ready to get going.
As I often do this time of year, here's a rundown of the projects that are on the to-do list. If you know anything about my to-do lists, you know that there has never been a time when everything gets crossed off, but for me, a list is the first step to getting myself in the right frame of mind to prioritize projects.
Gardening related tasks
This is obviously my favorite category because I love knowing that spring is coming, even when the weather tries to tell me differently.
Plan vegetable garden, take stock of current seeds and order new seeds. (Here's what I ordered last year.)
Order onion sets and other vegetable garden (non-seed) items (i.e. specialized fertilizers, assorted gizmos, etc.).
Scope out new perennials and shrubs I might be interested in.
Possibly re-design the mini garden bed by the garage (below).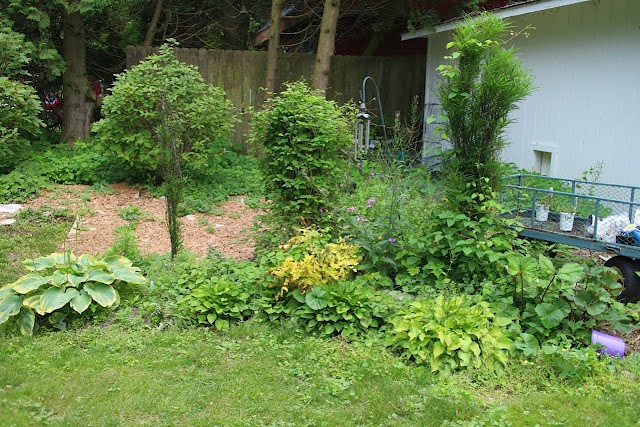 House projects
Clean out the basement. Yuck. Not looking forward to that.
Sand the wall texture in the hallway.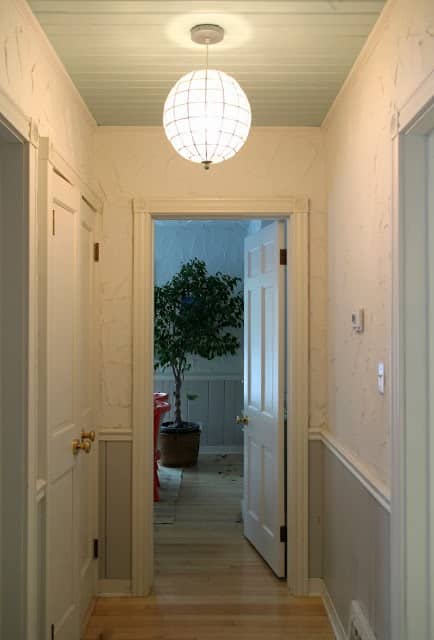 Paint walls and trim in the hallway.
Finish the dresser refinishing I started well over a year ago.
Office projects
I never really finished up the
office renovation
at work and there are a few finishing touches I'd like to do there.
Paint the file cabinets.
Hang art on the wall I look at all day.
Outdoor projects
Plan the pergola for over the garage doors.
Order pergola brackets (I feel safer ordering them than building them).
Cut pergola pieces.
Stain/paint pergola parts so it is all ready to be installed in spring.
Add some trim around the garage doors and replace damaged trim.
Look into new garage doors.
Find new outdoor lights for the garage.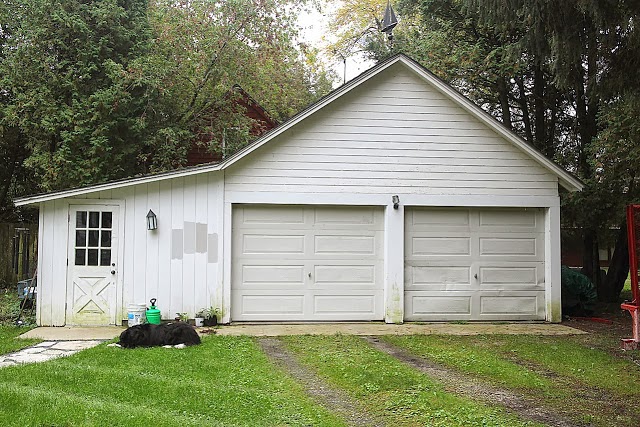 Blog projects
A good friend of the blog and I have been cooking up what could be a very cool somewhat regular feature that is gardening related. Now we just have to translate talk into action.
What do you guys think? Is a redesign in order? I went through so many redesigns, at least two of them paid for, until I settled on this one that I did myself and I've been pretty happy with it, but I wonder if the site couldn't use a little sprucing up. Any thoughts?
What's on your agenda now that the holidays are over?