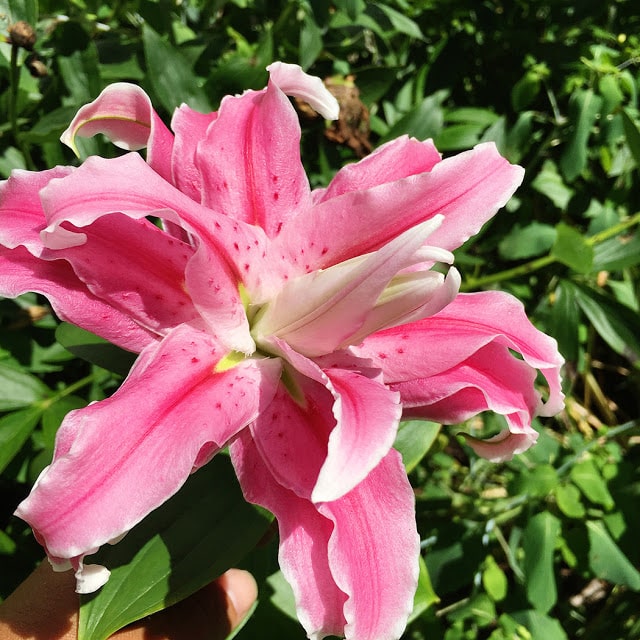 A few years ago I gave up even pretending that I would remember where I planted something or what I planted in a specific spot if I didn't use a plant marker. For years before that I insisted I would remember but either age or experience has taught me to give up even dreaming these things will stick in my head.
That doesn't mean, however, that I've gotten better about marking things. Sometimes I do, but I'll be honest, there are times when I plunk something in the ground and walk away.
While this can leave you looking rather foolish if someone asks you what something in your garden is, it also makes for a great surprise.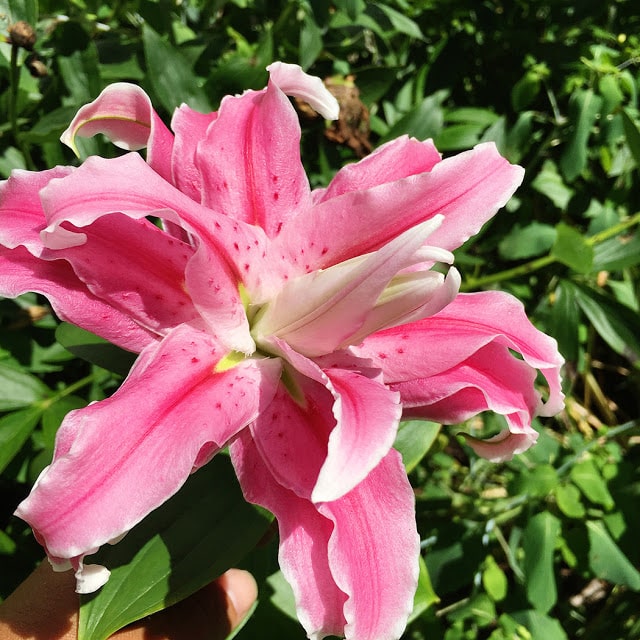 If you think you know the name of this lily, let me know!
When I was working in the garden last weekend I came across a single lily, flopped over on the west side of the house. When I pulled the flower up I couldn't believe what I saw: A lily with the coloring of a Stargazer, but with triple layers of petals and a lovely light scent.
I'm not a lily devotee, so with lilies especially, if I don't mark them I will never know what they are a month after planting. I've only ever bought lily bulbs through the plant buying co-op that I used to be very active in but only buy from occasionally anymore. I have a feeling I threw a couple lily bulbs into my order last year and then just stuck them in the ground somewhere.
I'll be honest. I'm kind of glad it turned out like this. The weekend was full of weeding and cutting back and a lot of sweaty, hard gardening. Finding this gem of a lily brought me immeasurable joy and I think it's even better since I can only guess at where it came from.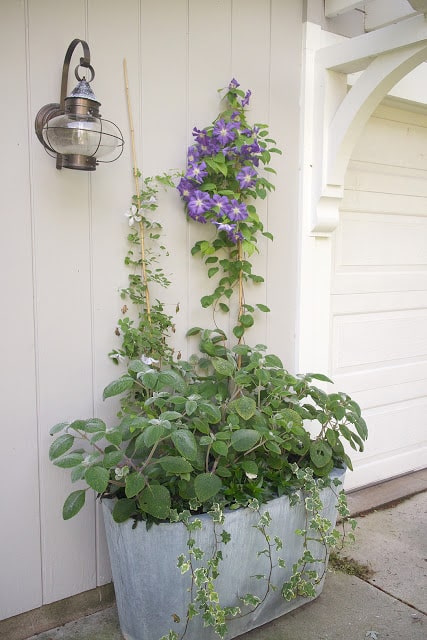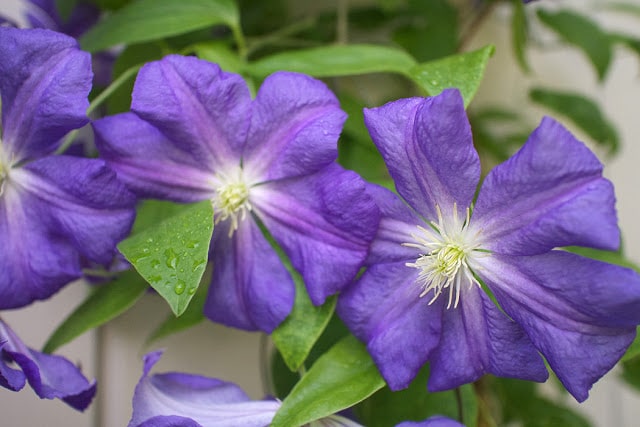 There were other surprises waiting for me in the garden last weekend. I've had high hopes for the trough container near the garage, specifically that the clematis in it would grow well despite not being in much full-on sun, but I've been cautiously optimistic. When I came home I found the 'Perle d' Azur' clematis with a nice display of blue flowers at the top of the vine. If there is one complaint about this clematis, it's that it tends bloom high, but that's part of the reason I liked it for this area. My hope is that the vines will be long enough to drape over the pergola and bloom there. For now, I just tucked them in the pergola bracket.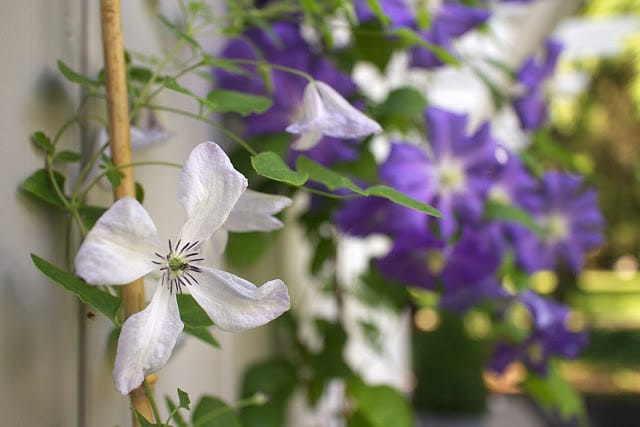 'Alba Luxurians', the second clematis in that container, is still blooming a bit and I continue to be fascinated with its lavender, almost gray, coloring. It's really quite interesting next to the gray of the garage.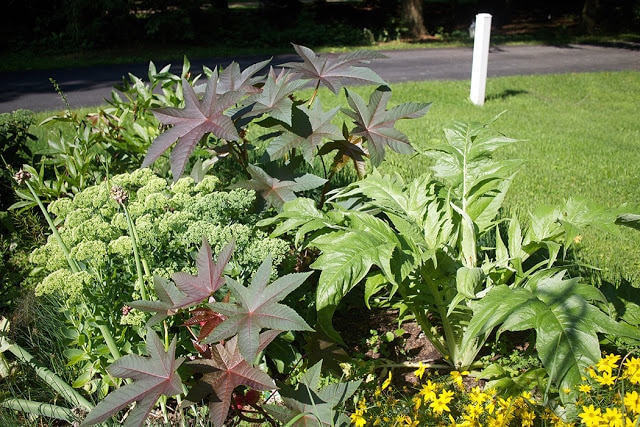 Castor beans and a cardoon are finally growing and showing off their giant leaves.
And it's not really a surprise, but I was happy to return home to find the castor bean plants finally growing a bit. I love its great big foliage, I just wish it wouldn't take so long to get going. Maybe I need to start the seeds earlier in spring.
You have to love gardening. Just when you think you know a garden like the back of your hand, it finds a way to surprise and delight you.
What has surprised you in your garden lately? (And don't tell me about snakes. Those aren't the kind of surprises I want to hear about.)