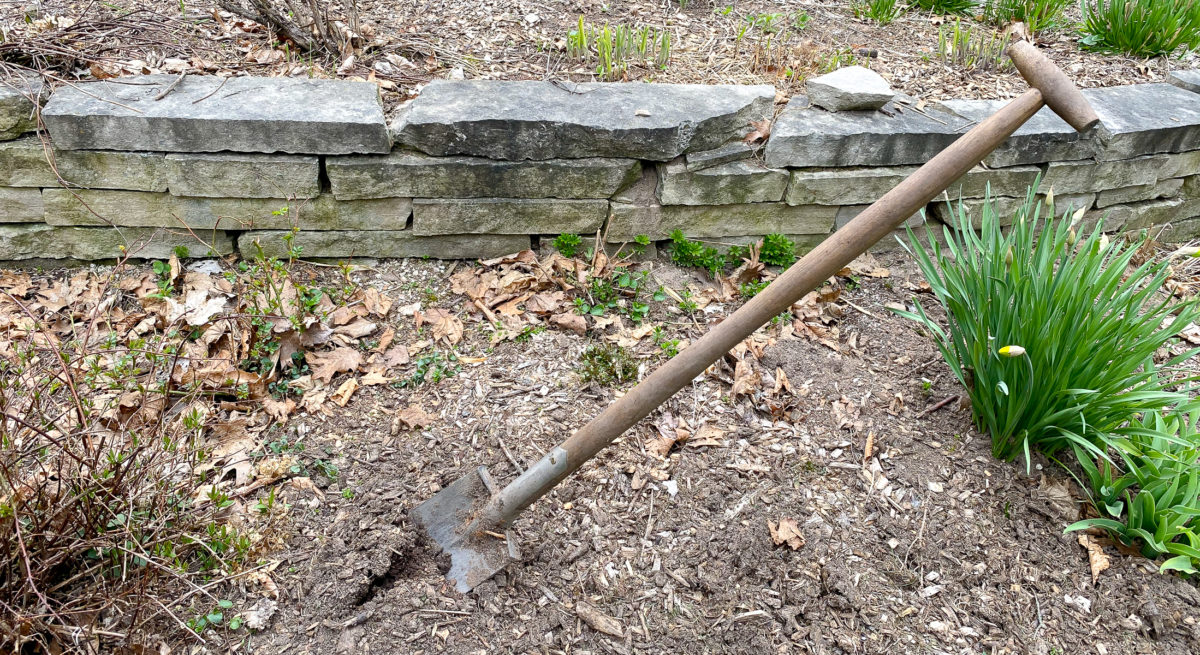 I own very few things that anyone will be interested in when I go to the great garden in the sky, but there is one possession that is so dear to me that I'll have to find just the right person to bequeath it to.
I don't expect that the lucky person who inherits it will be all that excited to find out that they've become the proud owner of a garden tool instead of some fancy jewelry that might actually be worth enough to bother selling. 
The object of my affection is a garden spade. But this is no ordinary spade; it is the tool that changed everything about gardening for me. 
For more than a decade I dug holes with a shovel with the idea that moving more soil per scoop was better. By the end of the day, I'd have enough aching body parts to consider adding a bottle of ibuprofen to my gardener's tool kit. 
When I started watching British gardening television shows, I noticed that Brits, who presumably come out of the womb and go directly to the garden, never use shovels. Instead they use flatter, ever-so-slightly rounded spades for planting, dividing perennials and general garden work where there is more digging than scooping to be done. When I went in search of my own spade, I could have picked up a perfectly functional one at a local hardware store, but then I discovered one that is equal parts function and art. 
Made by Sneeboer & Zn, a Dutch company that hand forges tools, my spade is a small version with a sharp stainless steel blade and a gorgeous, smooth, white ash T-handle. I chose the "Ladies" version mostly for its shorter handle, which offers a better angle of attack for shorter gardeners. It also has a slightly smaller head than the regular spade, which worried me initially because up until this point in my gardening career I moved dirt by the shovelful.
I needn't have worried. With the sharp blade positioned at a far better angle, digging a hole is faster and easier than ever. I sharpen it about once a year, but the steel holds an edge so well that dividing congested plants is swift work. 
All that hand-crafted goodness comes at a price — $142 to be exact, and I can tell you that having used a $25 shovel it seemed absurd to spend that kind of money on a garden tool.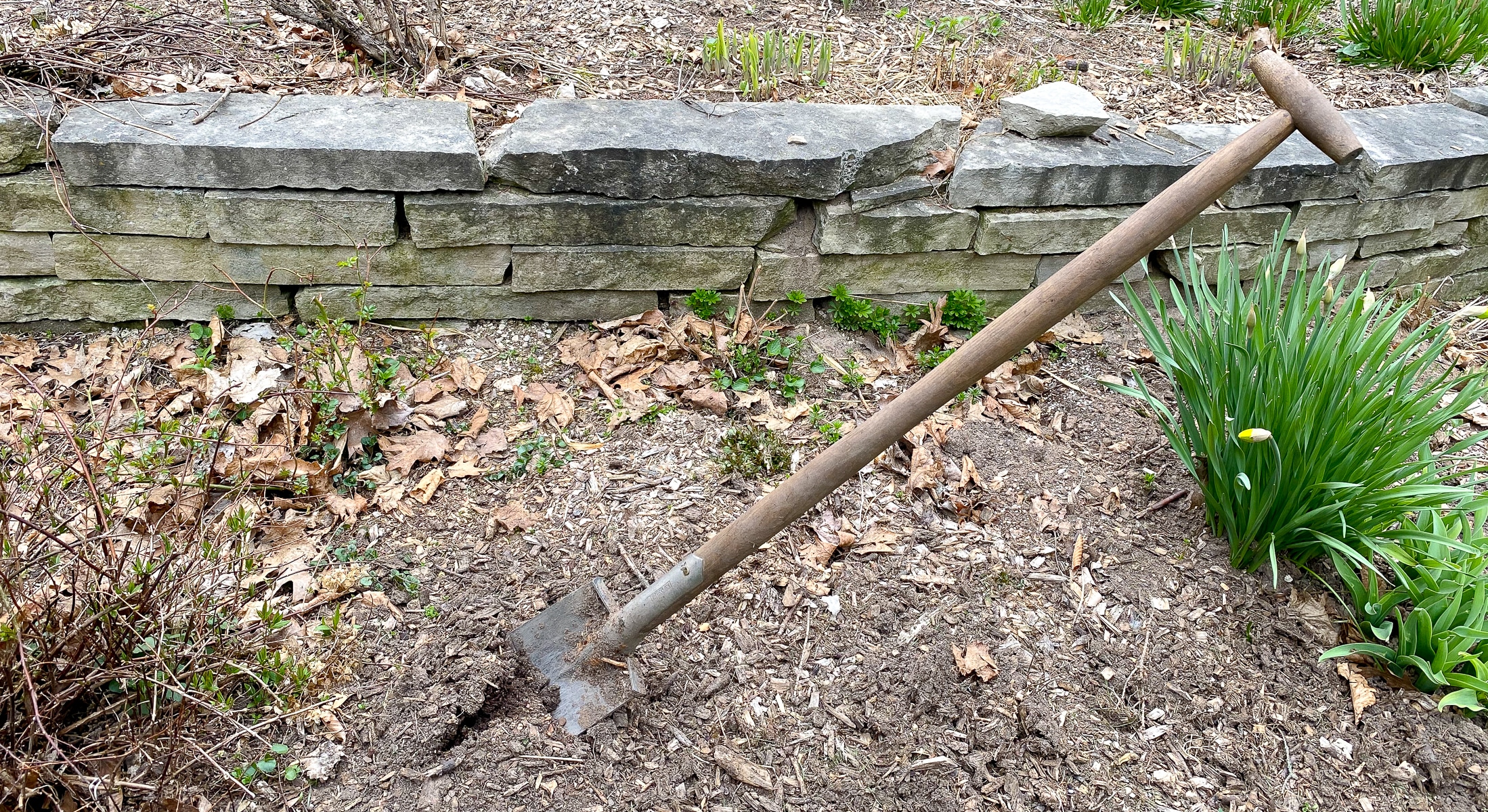 I've not regretted spending that money once and I learned the value of buying quality tools. Barring theft or fire, it will be the last spade I buy, and I expect to be gardening for another 40 or so years. Even at that, I know it will outlast me. 
It's my sincere hope that it doesn't end up going for pennies in some estate sale, purchased by a person who buys it for vintage wall decor.
No, my trusty spade deserves a second owner who appreciates its beauty and brawn and puts it to good work. But that person will have to wait a bit. My spade and I have a few more decades together.
This post originally ran in the "The Impatient Gardener" column in the Ozaukee Press.
If you are interested in hearing more about some of my favorite tools, you can check out this video: