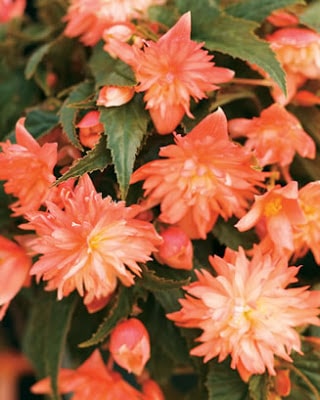 I love finding new cultivars of plants. It's just interesting to see what plant breeders are coming up with. I hope to have some of these in my garden this summer but often they are in limited supply when they are first released. If I don't get them this year, I'll grab them next year.
First, the annuals (these all happen to be from Proven Winners). Before I had a garden I was a container gardener, and while I don't do nearly as many containers as I used to (you don't realize how expensive containers are to put together until you put that in perennial plant dollars), I still love dreaming up, or more likely, stealing, um … I mean being inspired by and tweaking plant combinations I've seen.
There are some awesome new begonias on the market. I don't have a lot of containers in shady areas, but I do the one at work, and I might stick some in the new shade garden for some color.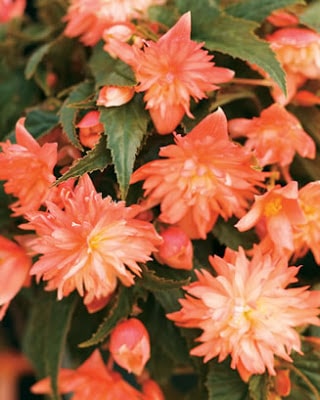 Bellagio apricot begonia (also comes in hot pink)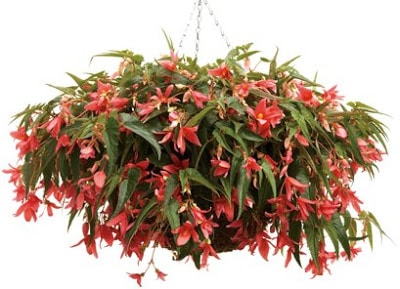 Mandalay flamingo begonia (also comes in apricot)
Royal queen purple violet tubeflower. This baby gets TALL: 36 to 60 inches. I can definitely see this as a great "thriller."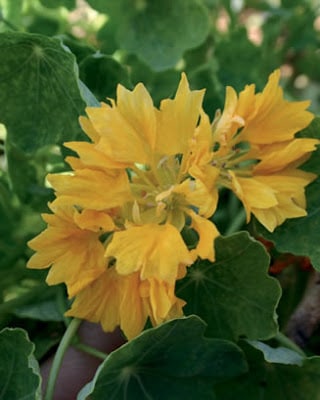 Duckalicious nasturium. I adore nasturiums and this is an interesting change. I'm not sure I love the color (I have a thing about yellow, blame on a bad coreopsis experience), but the flower is so different. Plus, how can you not love a name like Duckalicious?
I'll talk about some of the other new releases I'm craving in future posts.