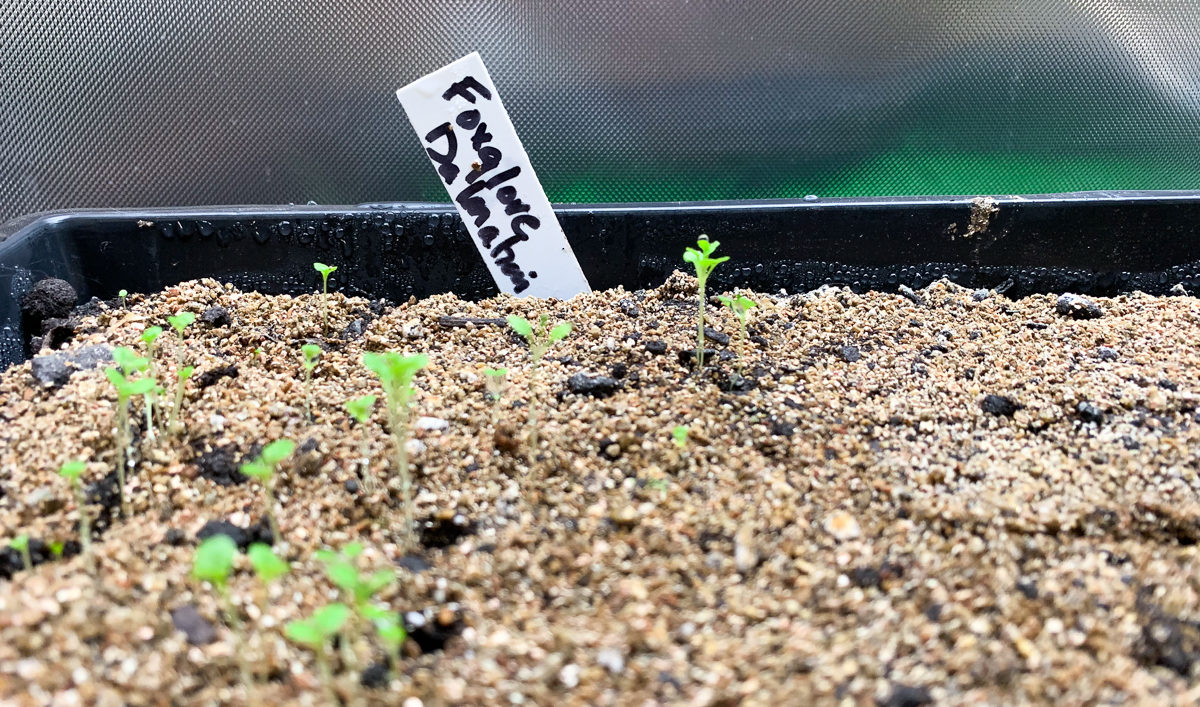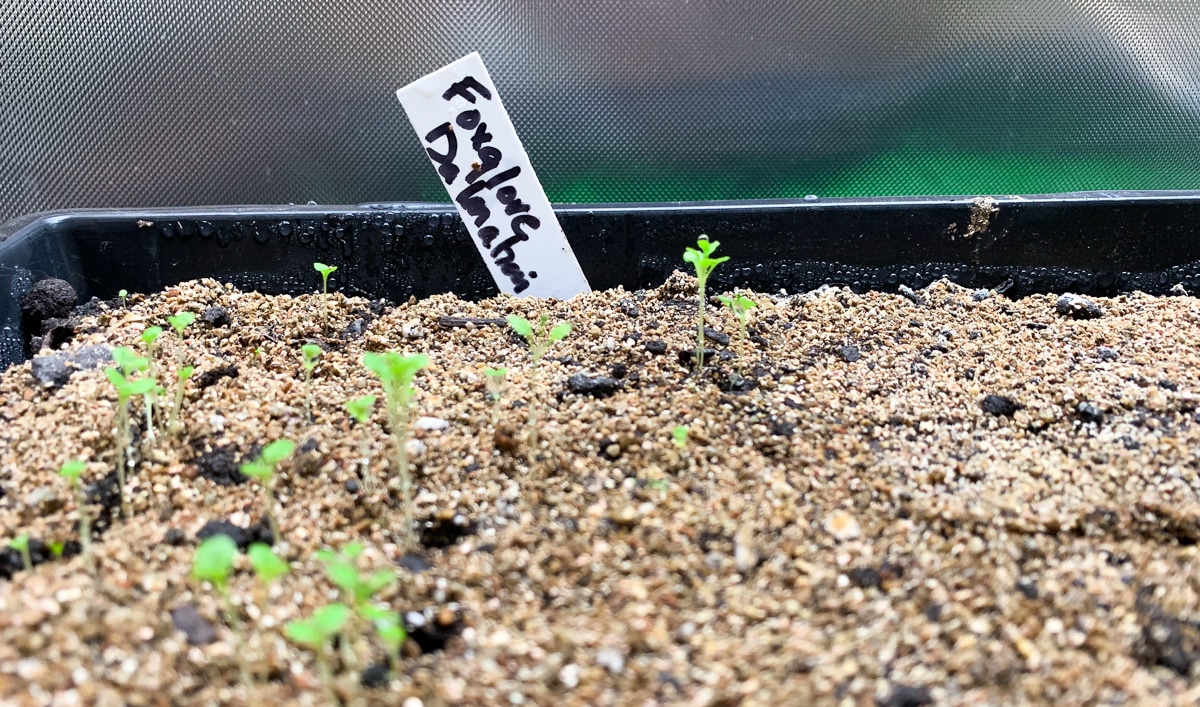 A few years ago I grew 'Dalmation Peach' Foxglove (Digitalis purpurea) for the first time. It's a gorgeous foxglove, carrying peach to pink flowers atop 2-1/2 foot tall stems. But its best feature is that it will bloom the first year, unlike most foxgloves, which are true biennials and don't bloom until the second year.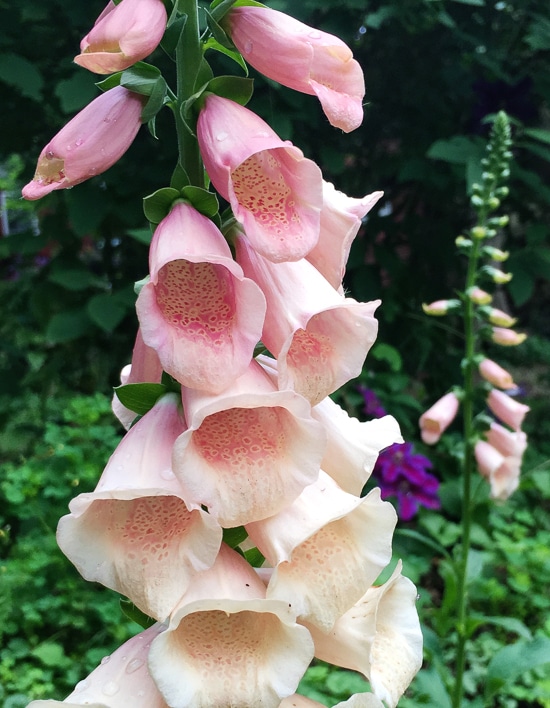 But finding seed for sale was a challenge so I was particularly happy to collect a lot of seed from it. I grew some of those seeds last year but I had a lot of issues with some transplants last year and none of them did much.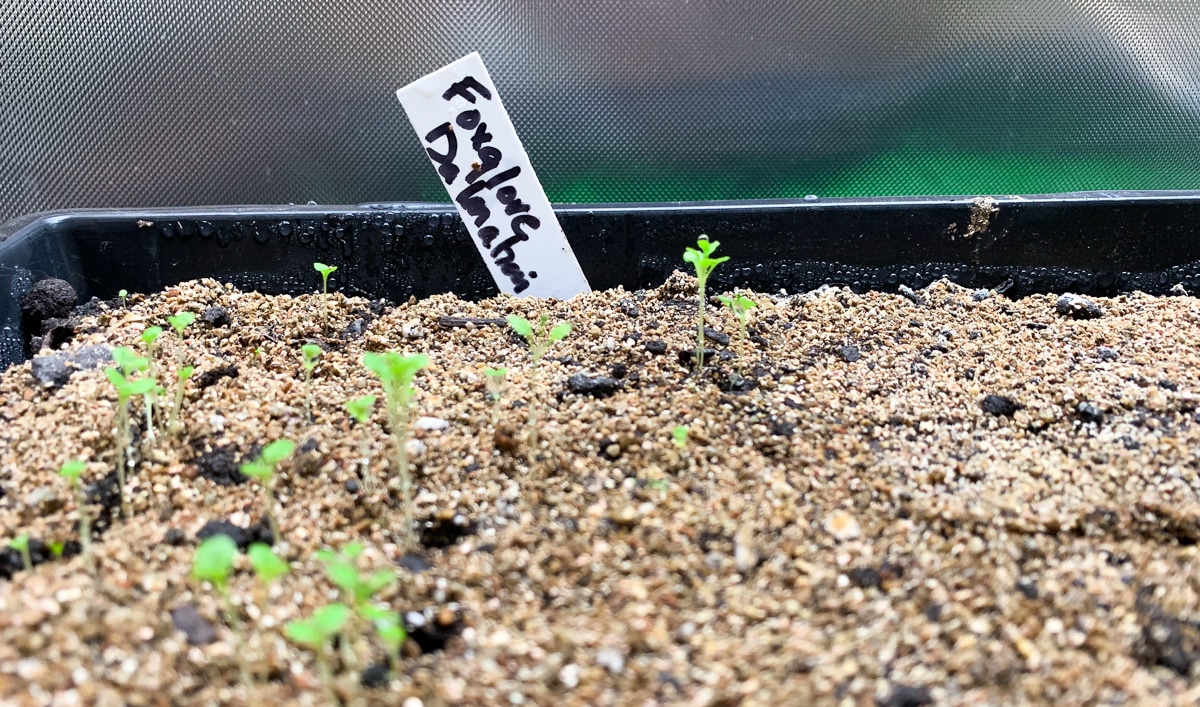 Over the weekend I was telling my mom that I had started some 'Dalmation Peach' seeds a couple weeks ago, some newly purchased and some of the seed I'd saved.
"But those won't come true, right?" she said. 
I'm not sure what's worse here: The fact that I've been wasting my time growing seed that won't give me the plants I want or the fact that my mom was right. Again.
You can't grow 'Dalmation Peach' from collected seed because it's an F1 hybrid, a fact that literally never occurred to me until my mom said that. 
There is no photographic evidence of this, but feel free to envision me slapping my forehead. Because, duh. I never even thought to check.
F1 hybrids are the first generation offspring of a plant pairing, usually created by humans, but nature can do it too. (Don't get confused by what hybrids are, it's simply taking the pollen from the flower one plant and applying it to a flower on another plant. This is not test-tube mumbo jumbo and it's got nothing to do with GMOs.) What it means for gardeners, though, is that seed saved from F1 hybrids won't come true.
Which means the seeds I'm growing in the basement—the ones I saved from previous years' plants—are going to produce foxgloves, but they won't produce 'Dalmation Peach'. I might be able to identify the soil blocks planted with purchased 'Dalmation Peach' seed. That seed was pelleted and I sowed them just one seed per block. The collected seed is so small that, even sowing thinly, there's probably 10 seeds per soil block. 
It also means that I'm buying more 'Dalmation Peach' foxglove seed. Because a firm slap on the head is enough punishment for my lapse in thinking. I don't need to be punished by not having my favorite foxglove too.