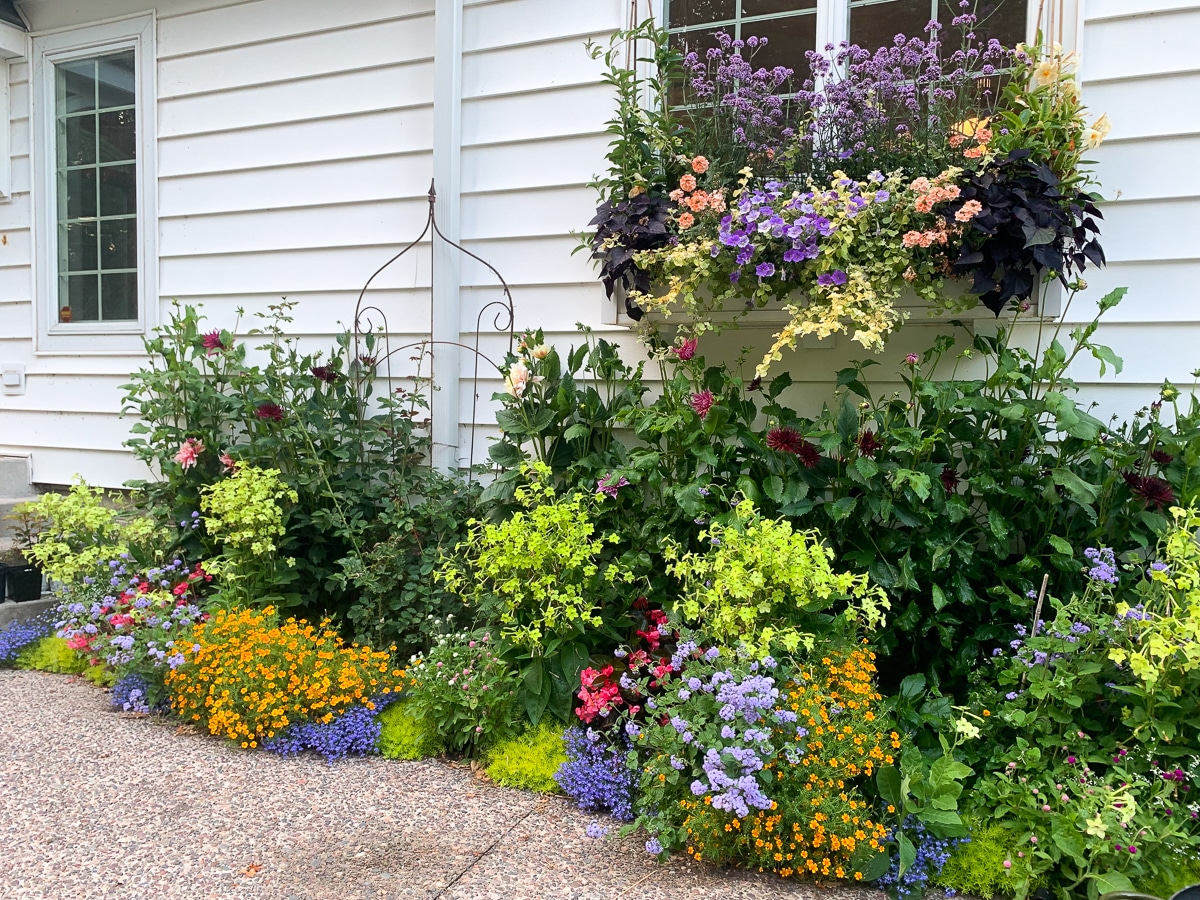 Me in February: I'm going to grow an entire garden from seed this year! I will grow all the things I've grown in the past and add in at least 20 new varieties because I am a seed-starting machine! And I definitely need to grow a whole flat of everything because I need backups if something doesn't grow. I love my seeds. Ooh, aren't these little babies cute? Here, let me pet you and watch you grow. Is the temperature OK for you? How about the light? Do you all feel sufficiently moist but not wet? Is there anything I can do for you, dear seedlings, to make your stay under my grow lights more comfortable?
Also me, but in late April (after tripping over trays of plants): What the hell was I thinking? I can't even get to the damn dryer. Do they need water again? I just watered them yesterday! These plants need to get outside or I'm going to lose my mind. I'm never growing this much from seed again!
It's true: Seed-starting Erin is a much happier person than seed-finishing Erin. But the happiest Erin is mid-summer Erin.
(I will now stop speaking in the third person so you don't think I'm nuts.)
The point is, when I look around my garden and see wonderful plants, many of which I couldn't buy if I wanted to, I am reminded of why I love to grow things from seed. Right now is when all that tending pays off.
I've been growing Nicotiana alata 'Lime Green' from seed for ages and I plant it all over the garden. It's become such a signature plant in my garden that I don't know I'd recognize it without that plant. It self seeds, but never where I want it to so I grow it every year. I also grew Nicotiana langsdorfii this year, which has tiny tubular flowers that are a little more understated.
For a bold splash of color I couldn't have done better than 'Tangerine Gem' signet marigold. In the past I've grown 'Lemon Gem' but I think I prefer this true orange variety. Both seem to flower nonstop. 
Ageratum, which mingles well with 'Tangerine Gem' above, offers a cool note in the garden. It seems to bloom almost nonstop.
Tithonia 'Torch' is growing in various places around the garden including in this pot tucked in the garden on the north side of the house. 'Konstance' marigold grows around the edge of the pot.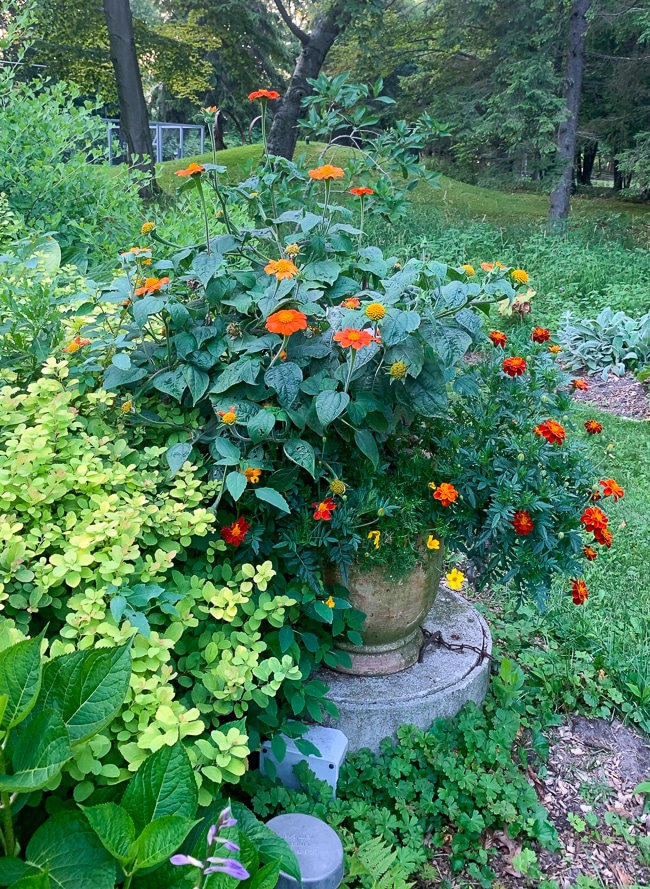 It looks beautiful even after the petals fade from the Tithonia blooms.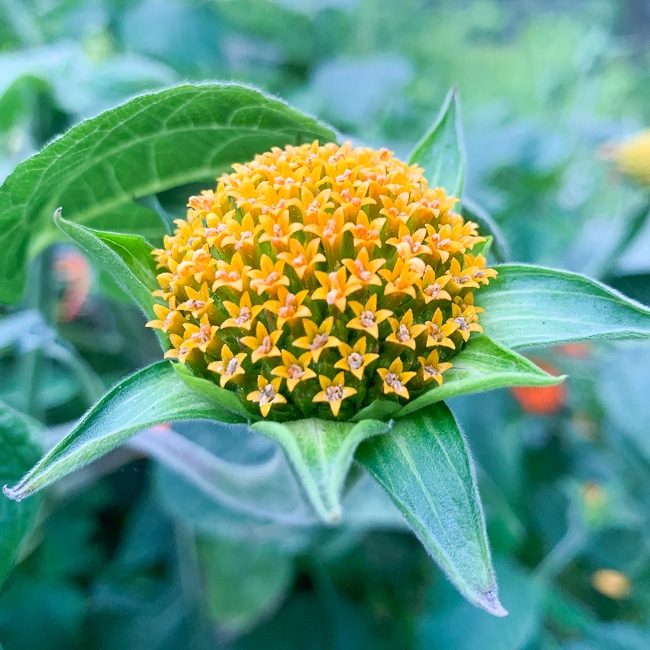 Speaking of bright hues, 'Big Duck Gold' marigold, an All-American Selections winner, is doing exactly what I expected it too: being a gorgeous, gaudy statement.
I grew Cerinthe, aka honeywort, for the first time this year and although it took its time getting going it was a worthwhile effort. I've planted it in big clumps around the garden and the succulent looking foliage and small purple flowers are so interesting, not to mention a huge draw for honey bees.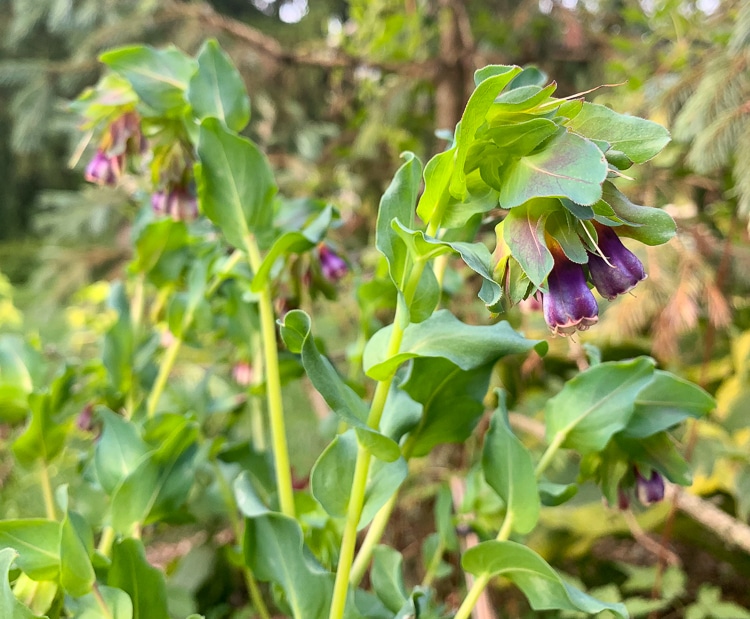 Although it's a biennial, or even a short-lived perennial in some gardens, I'm including Salvia argentea in this roundup. It has out performed all expectations and I just love this mount of fuzzy, silver, bold foliage growing along the path.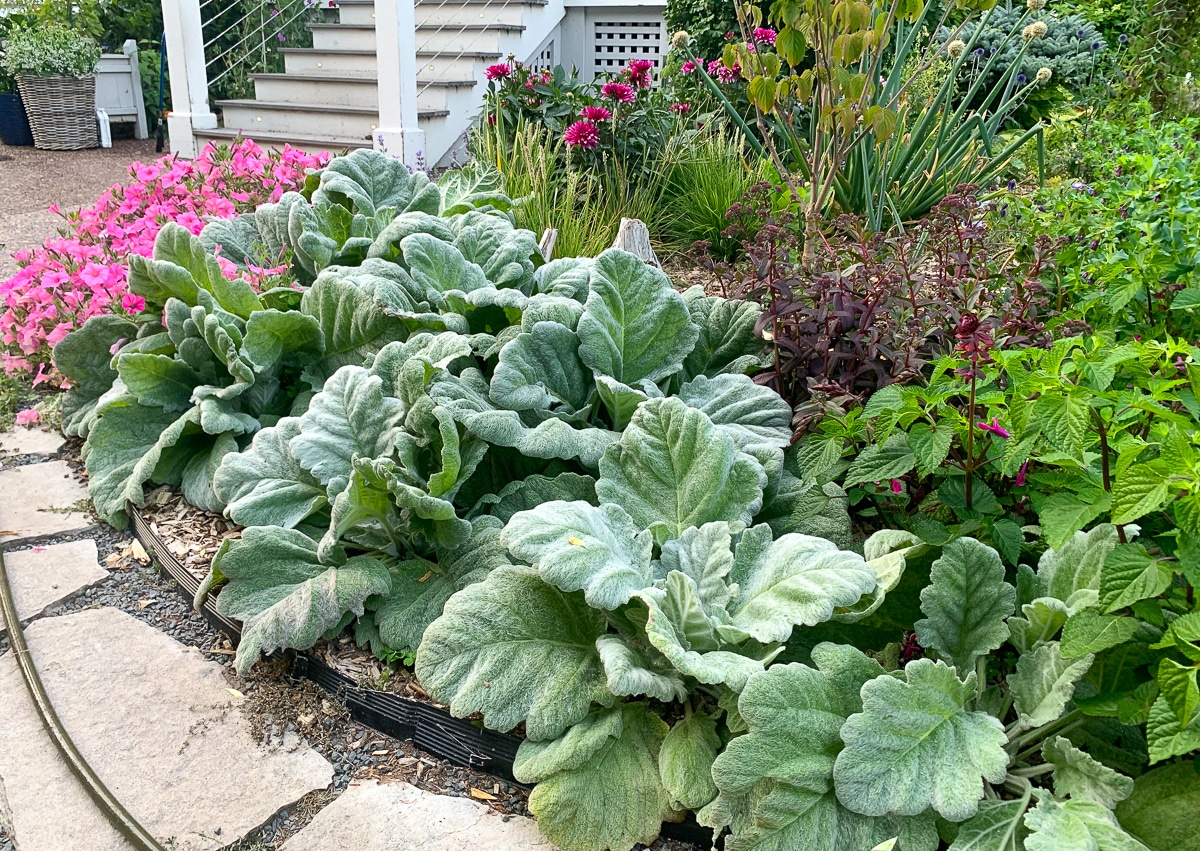 I love experimenting with annual vines and this year I'm growing two that are showing off their foliage if not their flowers so far. Cup and saucer vine is the first vine I've ever planted in these deck containers that has gotten tall enough to actually start flopping over the pergola. No sign of flowers yet, but I think I may see some soon now that we're in the heat of summer.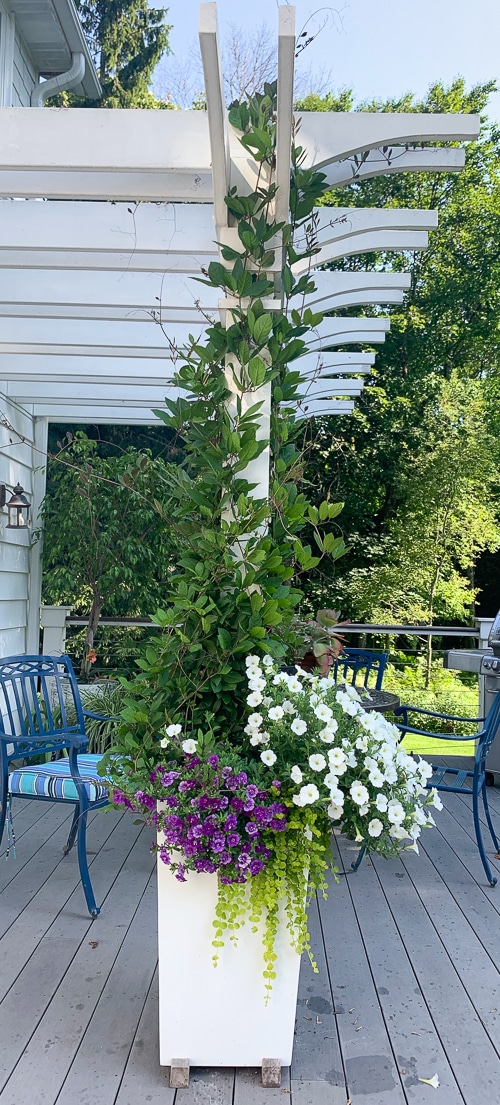 Hyacinth bean is by far the best looking thing in an otherwise unexciting container by the garage.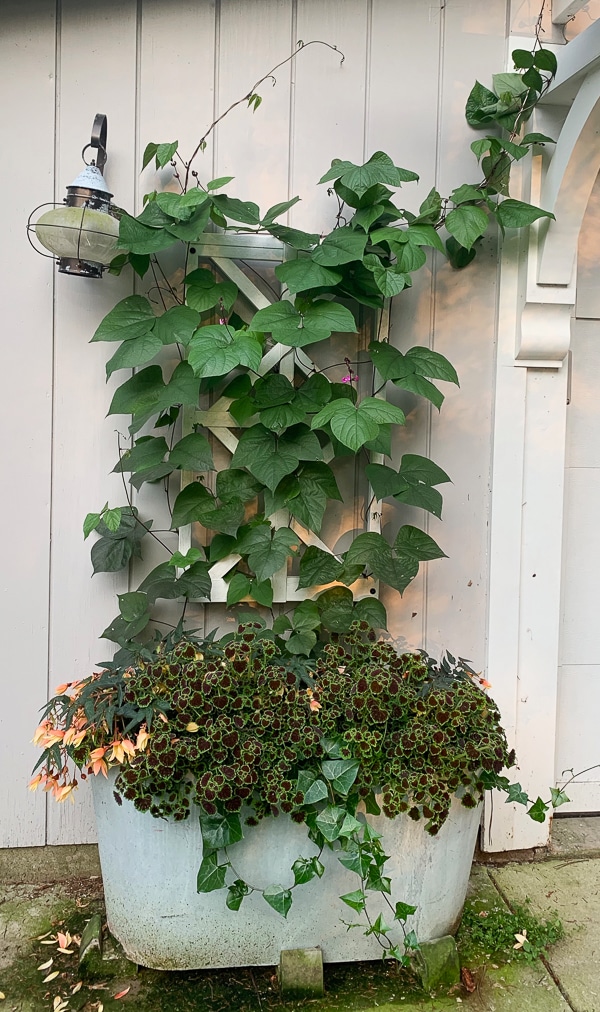 I'm also having my best sweet pea year ever. Every other day I pick a big handful of them from plantings in the main garden as well as in the cutting beds in the vegetable garden.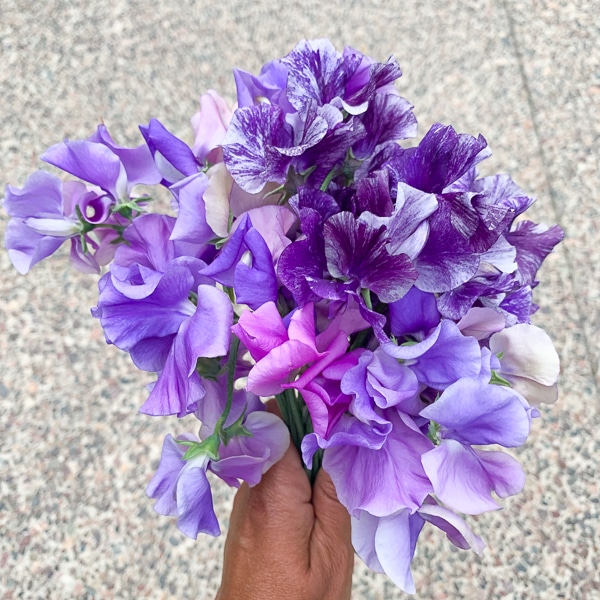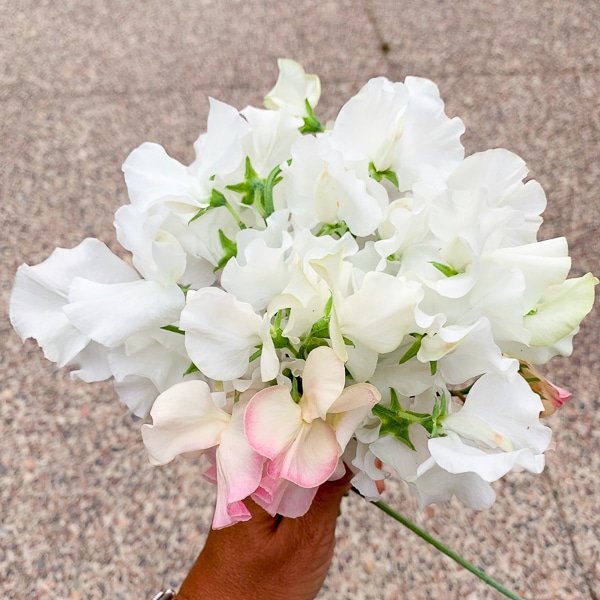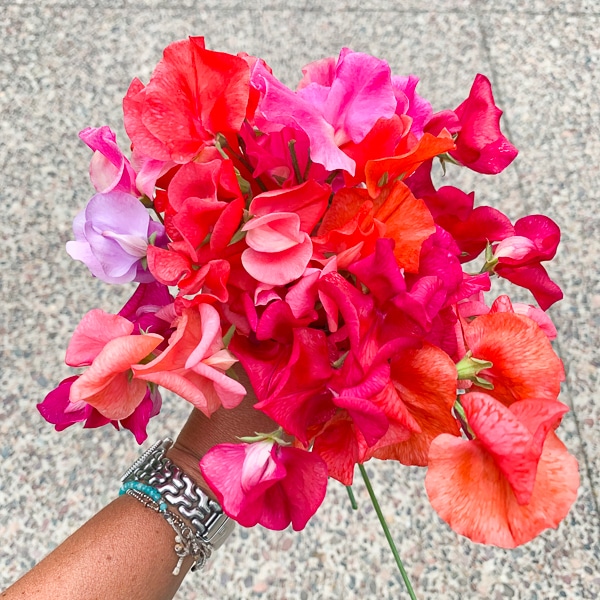 Even the gomphrena, a plant I struggle with some years, is really coming into its own.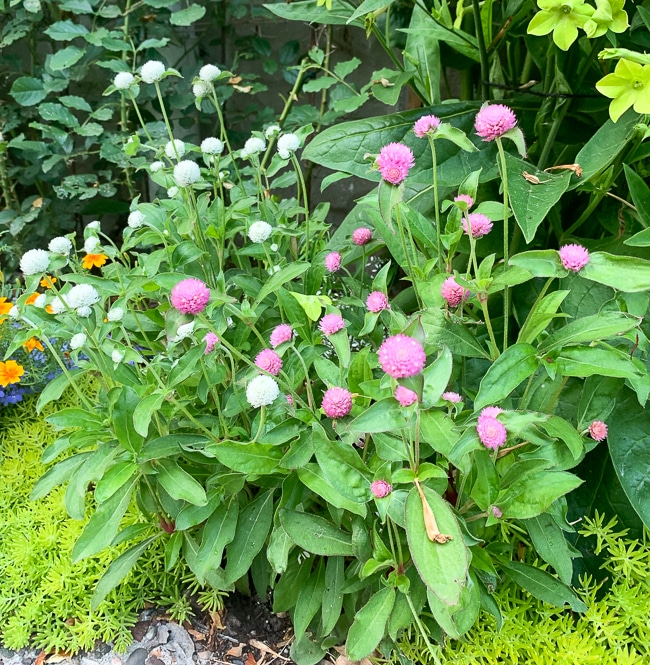 Yes, it is a lot of work to grow all those annuals from seed, but without them I'd never be able to pack the garden full of so much color. Someone needs to tell late April Erin not to be so grumpy, because it's all worth it.