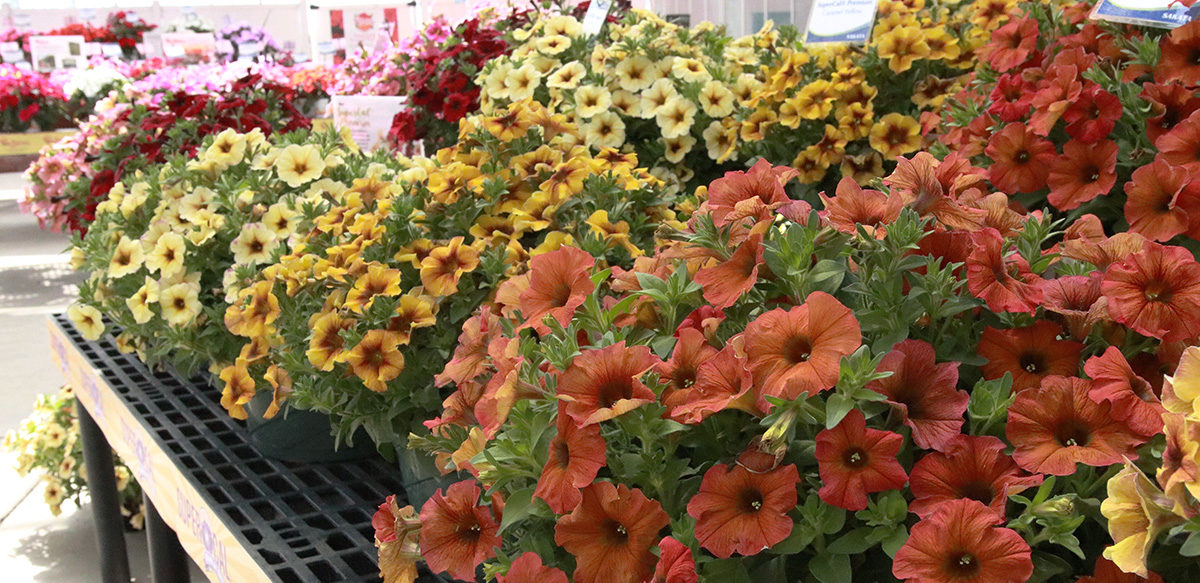 How do you feel about petunias?
My guess is that you feel very strongly about them; you probably either love them or hate them. 
I had no idea a flower could elicit such strong feeling in such vastly different directions, but I've recently become away that petunias are controversial. If you love them you see a plant that provides loads of color all summer long and comes in just about every color under the sun. If you loath them, they are floppy, sticky, messy, unimaginative plants. And apparently petunias have a scent, that some loathers love and some lovers hate, but I never even noticed it.
For better or worse, I fall in the lover category. For my money few plants can provide the color punch of a petunia, particularly a vigorous variety that fills a container and spills over the edges.
And I'm not alone by a long shot. I don't know what the most commonly sold annual in the United States is, but I wouldn't be surprised if it was petunias. There's a reason why plant breeders continue to work to make them better—hence the self-shedding varieties that don't require deadheading—and more colorful than ever. New varieties are being bred to not flop when it rains, hold their color longer, have more flowers and do the dishes. (The last one may be a ways off.)
I saw 5 million petunias during California Spring Trials, where plant breeders show off their latest introductions in hopes that growers, brokers and retailers will want to carry them. Most won't make the cut, but some will. Petunias now have stripes, spots, hearts and more. Here are just a few, but keep in mind that many of these varieties won't be available in garden centers until 2019 and some might never make it there.
So, what do you think? Did any of these new varieties change your mind? Any you'd love to try?