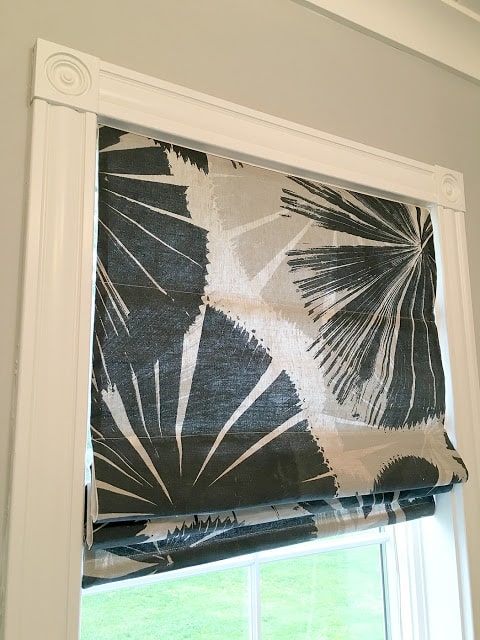 If you've been following the
renovation of our downstairs bathroom
through the
One Room Challenge
, you probably came here today expecting to see the final product. And I'm here to tell you that you just have to sit tight.
I've never been a great "finisher" and that really came out in this project as I was frantically finishing the roman blind I made last night and trying to put on the drawer pulls, and managing to drill a hole through my beautiful drawer IN THE WRONG PLACE!
So that's when I realized that rather than rush this, I better do it right and not mess up anything else. I hope to get the final post up late tonight or tomorrow at the latest.
In the meantime, here's a sneak peek. Please check back later. Thanks!