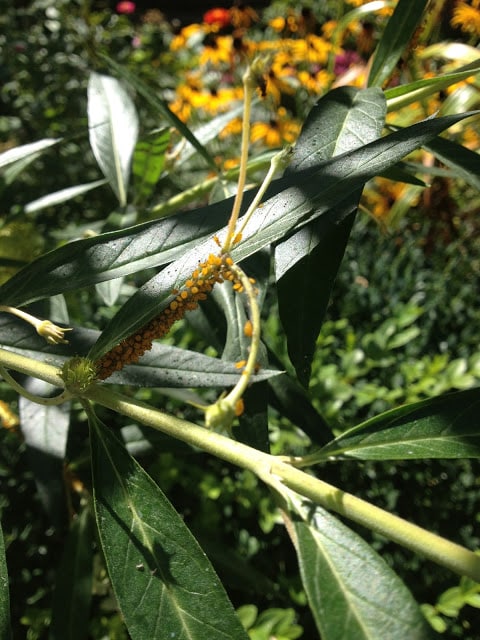 Don't read this post while you're eating. Unless you are dieting and want a reason to stop eating.
I have sad news to report on the health of the Family Jewels plant. The aphids love it. I have never actually seen a plant so covered in aphids before in my life. From a distance I thought the stems were turning a pretty golden color. And then I got closer and saw this:
That just skeeves me out, although I'd rather deal with aphids than creepy caterpillar-type bugs. Even though this was clearly a massive infestation, I did try my usual remedies. First I hit it really good with a strong blast of the hose. That probably got 75% of them off, but it was really time consuming and wet because I had to hold each stem individually to get on the underside. I waited a couple days and repeated the big rinse cycle, then went through with a rag and a bowl of water and dish soap and manually removed most of the rest of them.