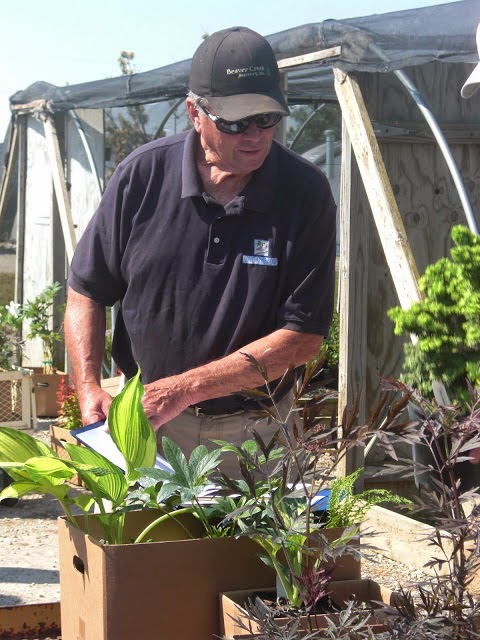 It's the final day of my favorite giveaways and I want to thank you for participating this week. If you haven't already entered to win all the great items I'm giving away, you still can. I'm leaving every giveaway open for a week from when they began, but just enter them all now and then sit back and wait to win.
If you didn't catch them all, here's what you missed:
Monday: The Perfect Garden Hose
Tuesday: A.M. Leonard Deluxe Soil Knife
Wednesday: Authentic Haven Brand's Manure Tea
Thursday: Sneeboer Ladies' Spade from Garden Tool Co.
And today I'm keeping it simple and I'm giving away a $50 gift certificate to one of my favorite nurseries. The winner can choose from a gift certificate from one of these nurseries:
Klehm's Song Sparrow Nursery
Brushwood Nursery
Plants Delight Nursery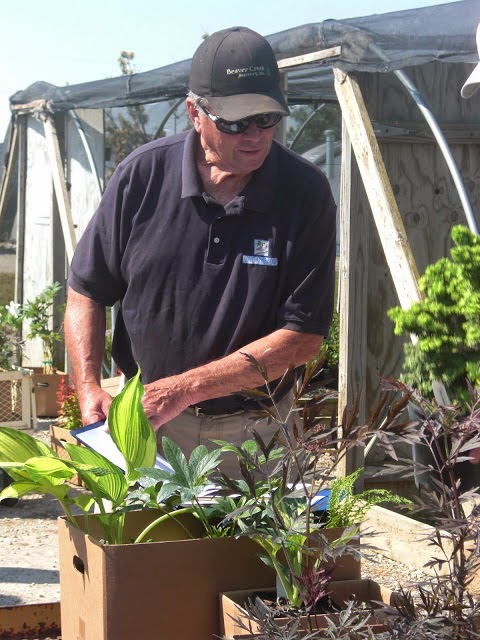 Roy Klehm of Klehm's Song Sparrow Nursery checking boxes at one of their few open days at the nursery. It was a great shopping trip but most of the time I just order off the website.
I've been thrilled with the plants I've received from these nurseries, which all also have excellent, interesting collections of plants and I think you'll be happy with them too.
Lots of ways to win below. For your first entry, all you have to do is log in and click. More entry options are available after that for the more ambitious among you. I'll pick a winner next Friday!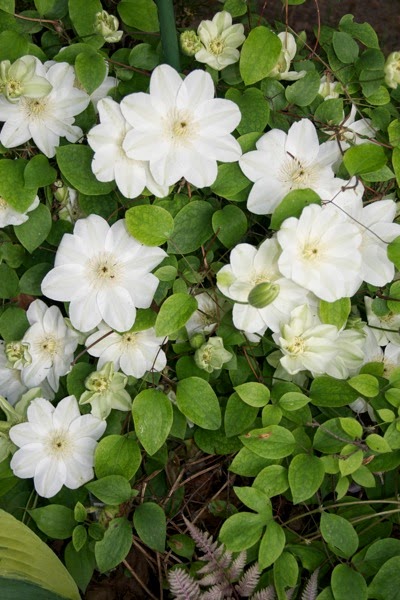 Both Klehm's and Brushwood have excellent clematis selections. This is one of my favorites: Guernsey Cream.