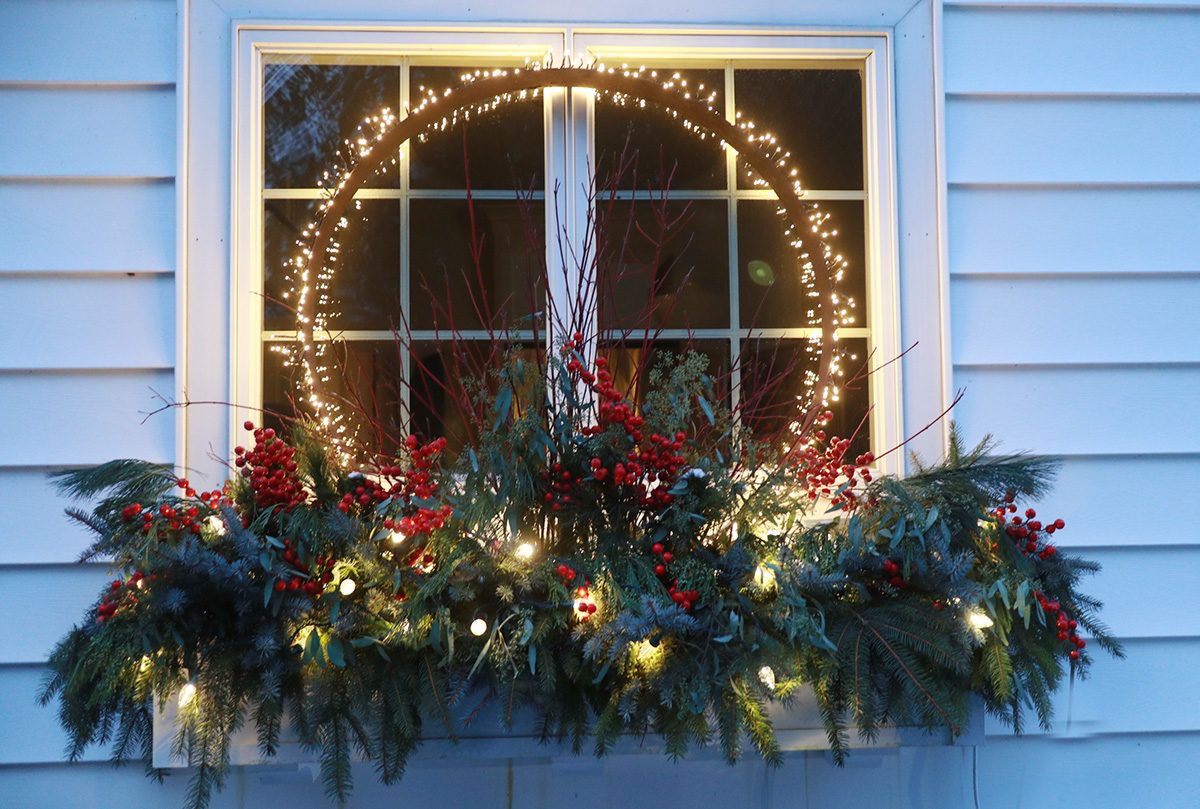 My winter containers do so much to brighten things up around here, but with it getting fully dark by about 4:30 p.m. the really brightening happens when the lights come on. I was able to get some photos of what things look like lit up over the weekend. You can see all the containers (in their daytime glory) here.
We've switched to all LED lights, which means all these lights barely make a blip on the electricity bill. That's a lot better than the old days when we ran strings of incandescent C9 bulbs all over the place.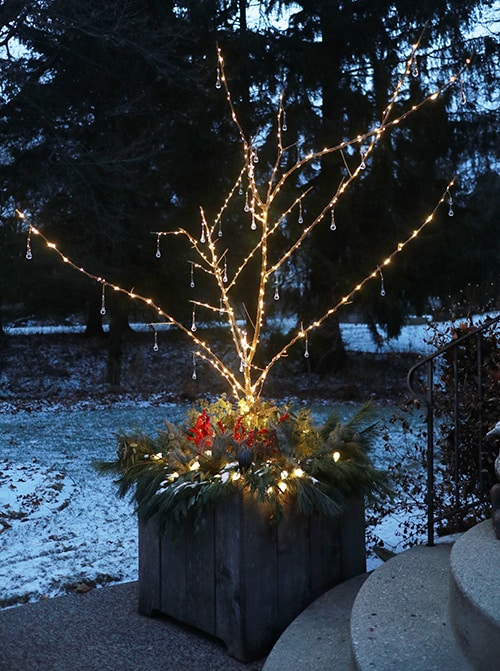 Our first snow of the year also fell (and melted soon after) over the weekend. It certainly makes things look festive.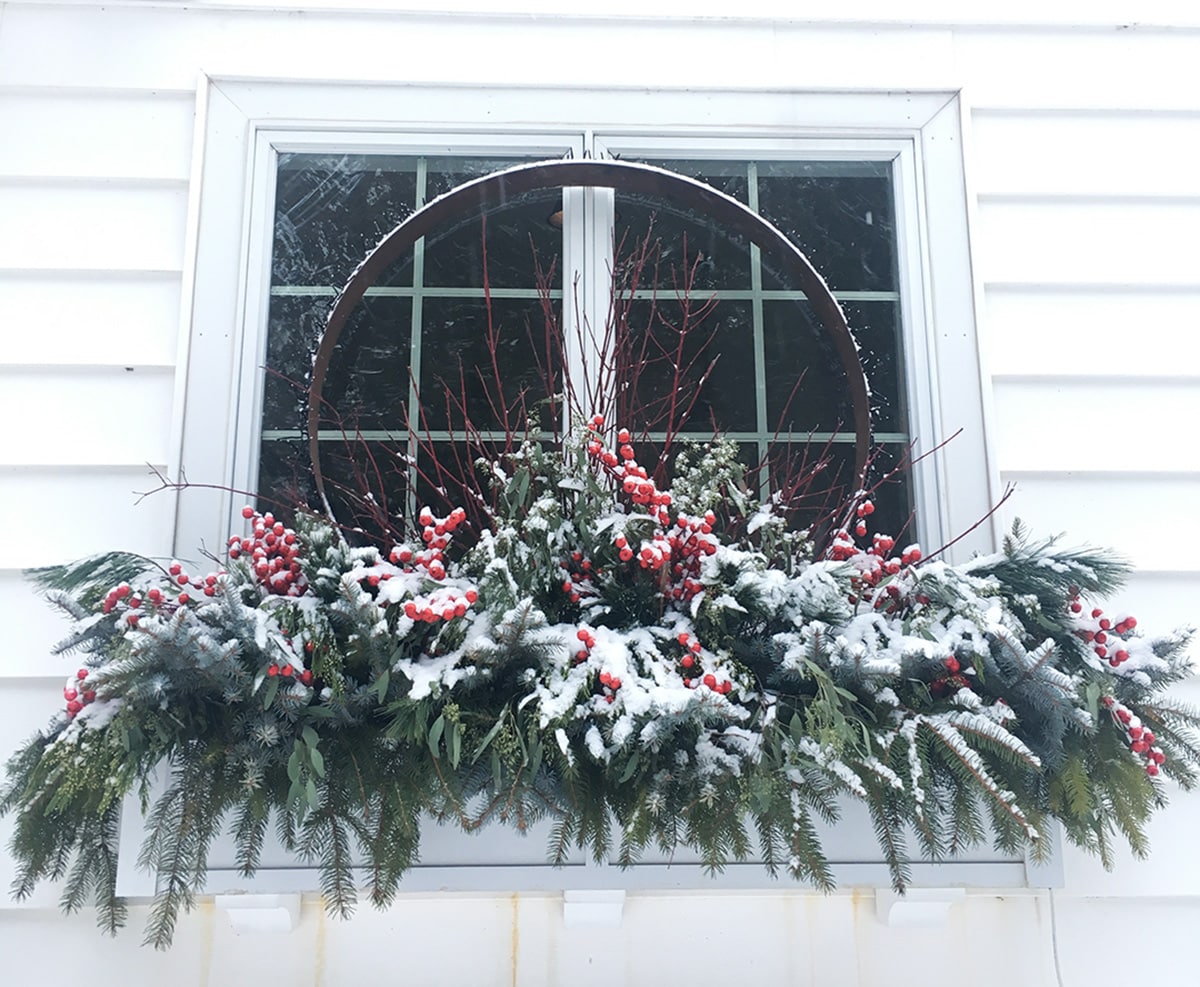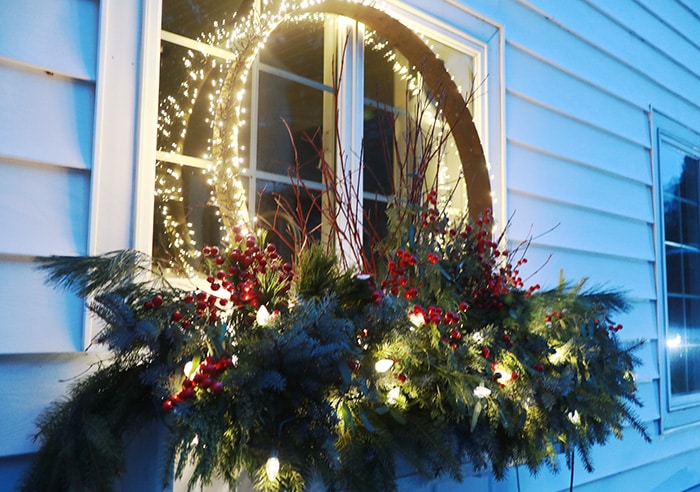 The garage decorations are simple, but I love how it looks lit up.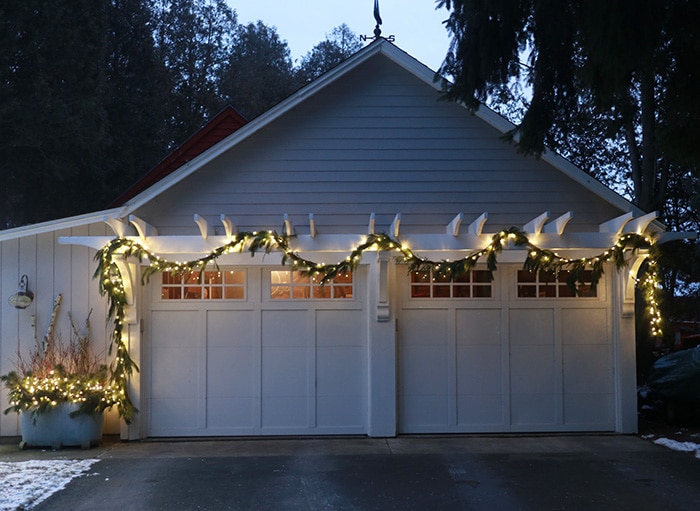 And it's nice to walk to the house from the garage too.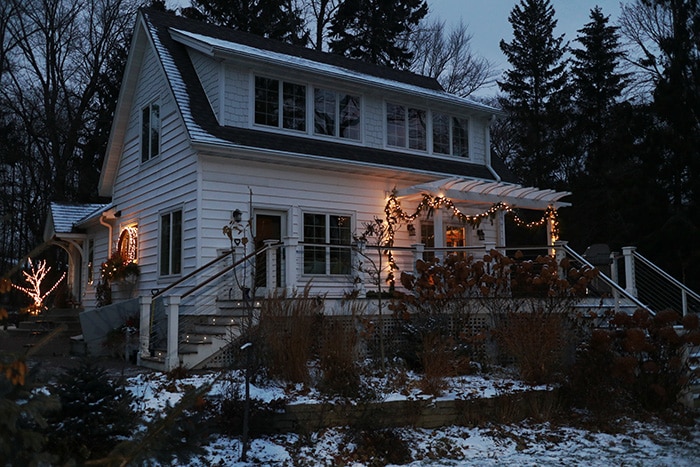 I like warm white lights, but we make one exception. Picea glauca 'Hudson', a lovely specimen tree that we planted in honor of our first Newfoundland Hudson, gets a healthy dose of big, colorful lights. We like it to be a little special and we look at it from the kitchen every night.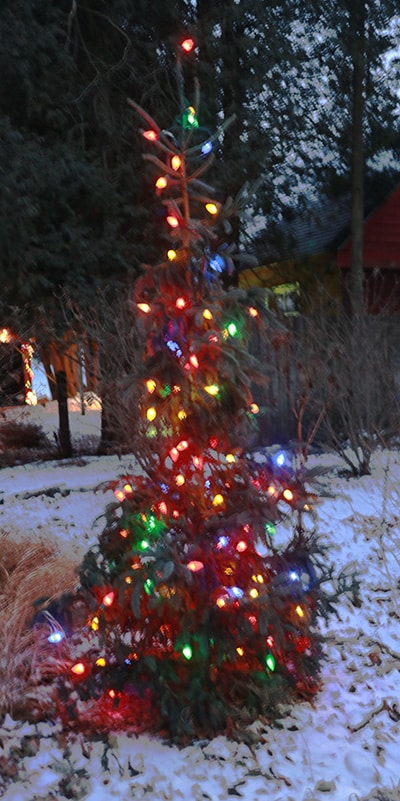 These dark days with long nights can be a challenge (although we are only days away from shorter days!) but it's nice to come home to this light display.