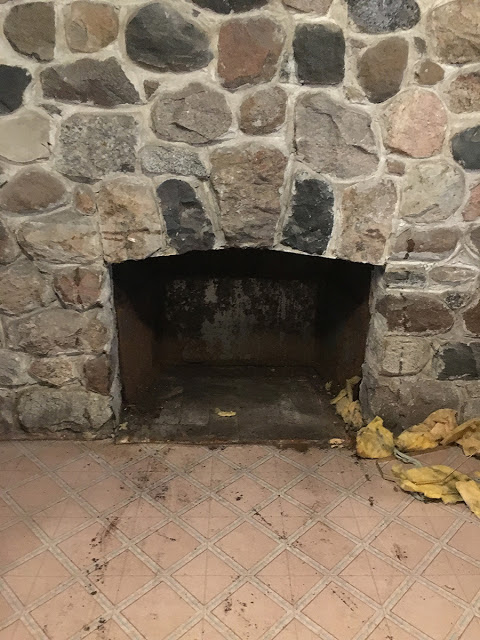 So last week, I signed off on
Friday Finds
by saying that I didn't know what I was going to do this weekend, but that it wouldn't be cleaning a fireplace. So imagine my surprise when, just 48 hours later, I was crawling around in a firebox doing just that.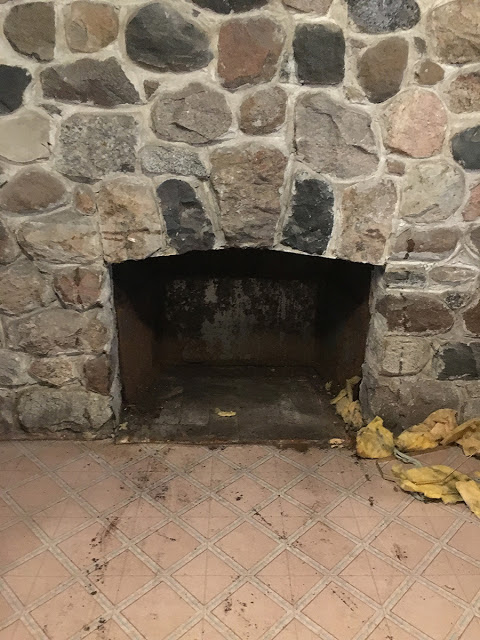 A dirty old fireplace never looked so good.
Let me back up. As I've mentioned here plenty of times. I've been trying to get the finished portion of the basement cleaned up so I can fix it up enough that I actually like the space (and we might actually use it) enough to not allow it to become a dumping ground. This involved clearing out 13 years of clutter and collection. It's not fun and the process has been slow.
But I was thrilled when I sold an armoire we've not used for several years (other than to hide Christmas gifts to each in; which became ironic giving that we were both hiding them in there) Saturday morning. That cold, hard cash felt great in my hands, and every dollar I can scrape up will be very helpful for a very low-budget reno. In fact, I was so inspired, that I started posting all kinds of things on the Facebook rummage sale where I sold the armoire. Within half an hour I sold a stereo we've been hanging onto for ages for $50.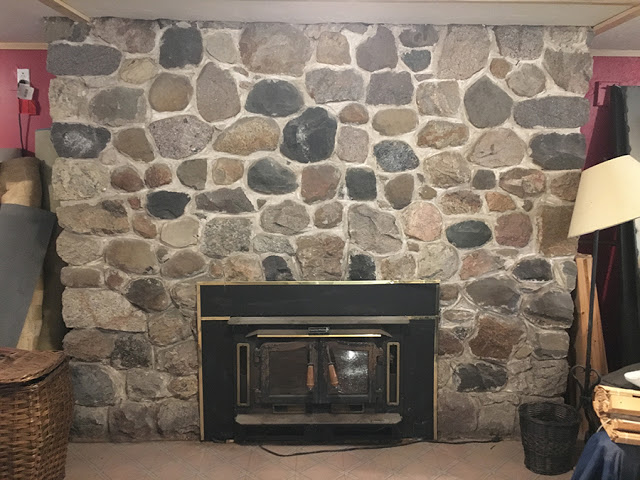 Here's the old fireplace with the insert. On the periphery you can see just a small amount of the stuff that has accumulated down there. I'm too embarrassed to show you any more.
I also listed the fireplace insert for the basement fireplace as free for anyone with enough strong friends to get it out of my house. This cast iron thing weighed at least a couple hundred pounds and, although a mason told us they were highly valuable for both use and scrap, I just wanted this ugly thing gone. The flue for that fireplace was capped when we bought the house, so using that fireplace was never an option. It really wasn't a great hardship as hauling wood into the basement didn't sound fun.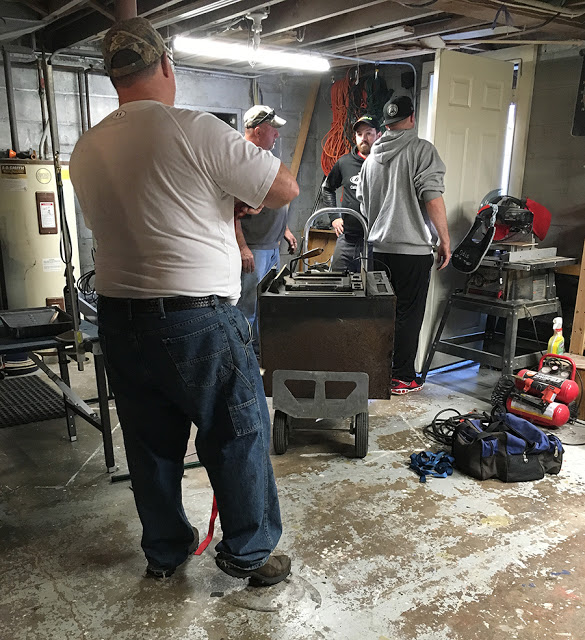 These four guys responded to my Facebook post (more accurately, one of their wives did) and spent a long time prying that thing out of the fireplace. This is where they are spending a lot of time trying to figure out how to get it out of the cellar doors.
So Sunday morning, four big guys came to liberate this insert from our basement and reuse it in one of their houses. The deal was that they could have it for free so long as they did all the work and didn't damage our fireplace. That thing put up a fight—it must have taken them 45 minutes to get it out and another 30 minutes to figure out how to get it out of the basement—but it's gone.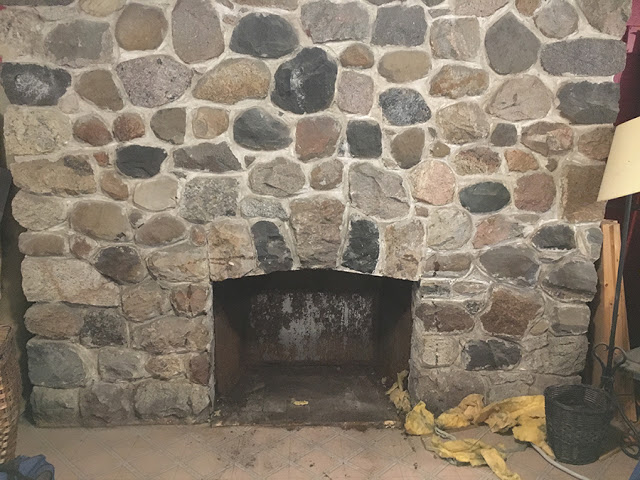 Look at that pretty little arch that has been revealed. We can take a moment here to reflect on the horrible pink and blue vinyl floors as well. Obviously those will need to be changed.
And for the first time, I saw the basement firebox unencumbered by the insert. And I was delighted to see that it has the same slight arch that the upstairs fireplace does.
Then I was in there with the shop vac sucking out all sorts of corruption. And yeah, I'm going to have to wash the surround at some point too.
At this point, the plan is to clean out the rust metal-lined firebox and paint it black, clean up the stone surround and put some candles in there for ambiance. A mantel and a few other modifications would also be nice, and I'd tie that in with planking the walls. The ceiling is very low down there—7 feet would be my guess—so that brings some challenges.
All of that is a way to say that with all the stars aligning this weekend, the basement project finally got a jumpstart that it's been sorely needing.