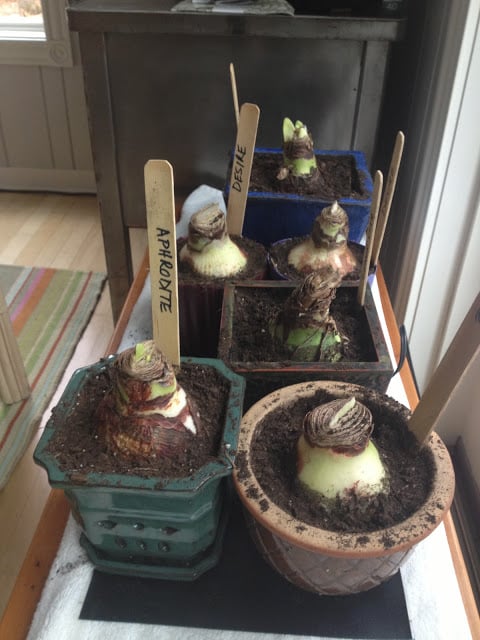 Last week (or the week before maybe) I reminded you to plant your amaryllis bulbs. Well, folks, this is why you should do what I say, not what I do. Because I planted mine this weekend. There might still be time for them to be looking OK by Christmas, but I'm definitely pushing it.
Anyway, I got six bulbs all planted up (in dirt, I don't have a lot of luck planting bulbs in just rocks like some people do) and they are now enjoying a good view of the deck from the back room.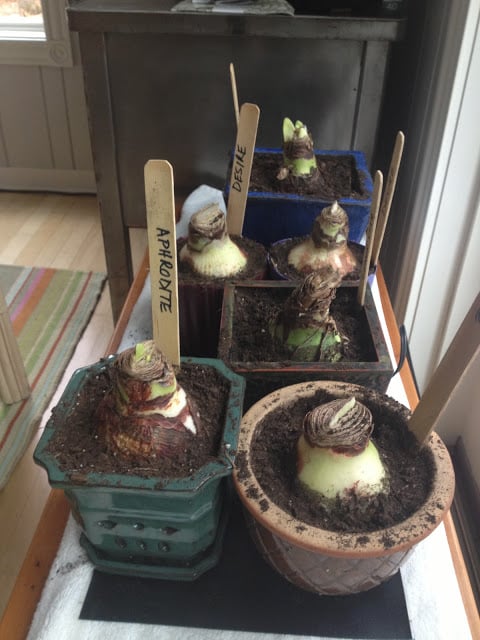 A couple of them were obviously ready to be planted ad they were already working on sending up shoots.
It reminded me, though, why I hate Miracle Gro potting soil so much. It was the only potting soil I could get my hands on at this point in the year so it had to do, but it is almost impossible to get that stuff damp. There is so much peat in it that it seems to be water resistant, which is not helpful when you're planting huge bulbs in very small pots.
Anyway we'll keep on eye on them. I have a few new varieties in there this year so it will be fun to see what they look like. And not a one of them is red.