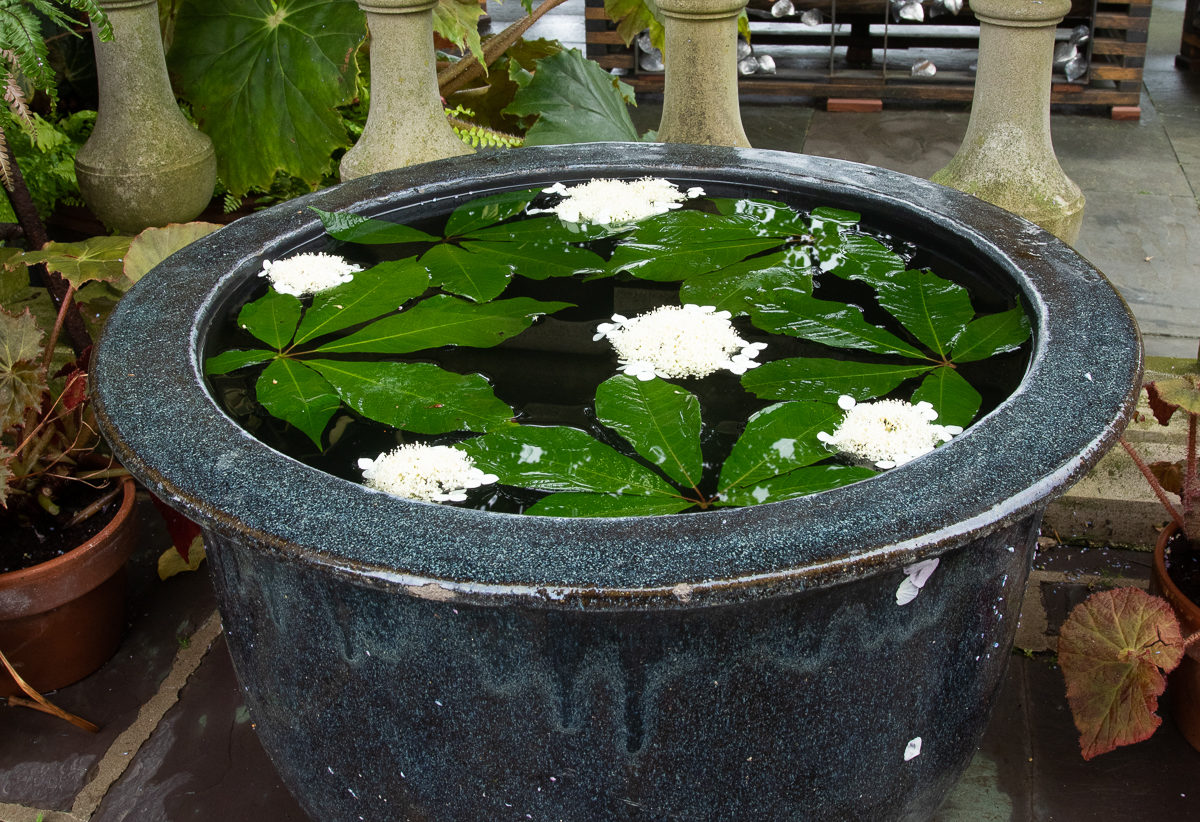 I've said it here before, but it bears repeating: The very best thing you can do for your garden is get out of it and into someone else's. I cannot think of a a single time I've gone into another garden and not taken something away from it that I either learned or wanted to incorporate into my own garden.
So it's no surprise that I came home from a trip to some of the best public gardens in the country practically bursting with ideas. I'll share some of my photos with you in future posts. First though, here are the inspiring garden moments that I can't stop thinking about. These are the ideas that I feel compelled to incorporate into my own garden in some way.
I think Chanticleer might be my spirit garden (you know, like some people have a spirit animal). I found so many things there that appealed to me, but I think I truly fell in love with the place in the garden by the croquet lawn. A long, skinny border planted in white, blue, yellow and chartreuse cemented in me my love for this combination.
This post may contain affiliate links. See my complete disclosure here.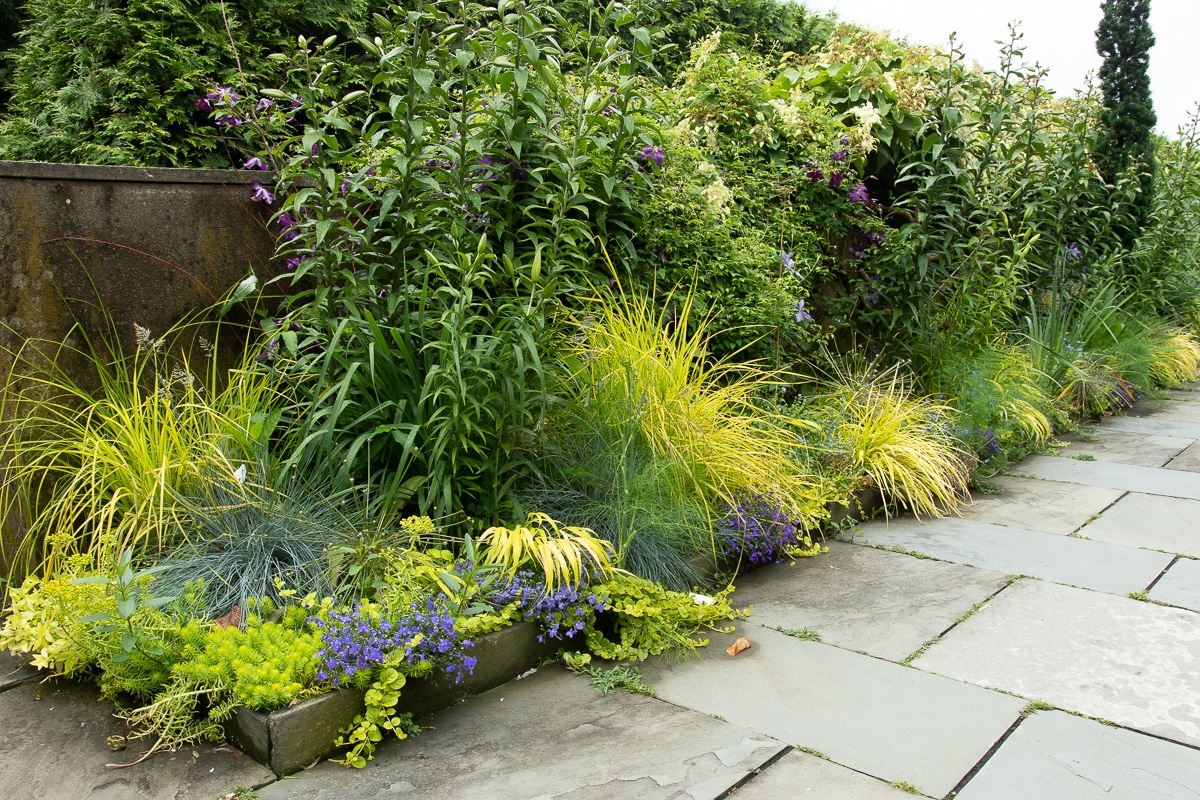 PLAY UP A SHOWPIECE
At the center of all this is a massive Japanese false hydrangea vine (Schizophragma integrifolium) that covers a wall. The trunk has been exposed, but of course the star is the large showy flowers. I told one of the people I was with that I might die if I don't have this plant in my life. No worries there, friends, as I went out and found one two days later.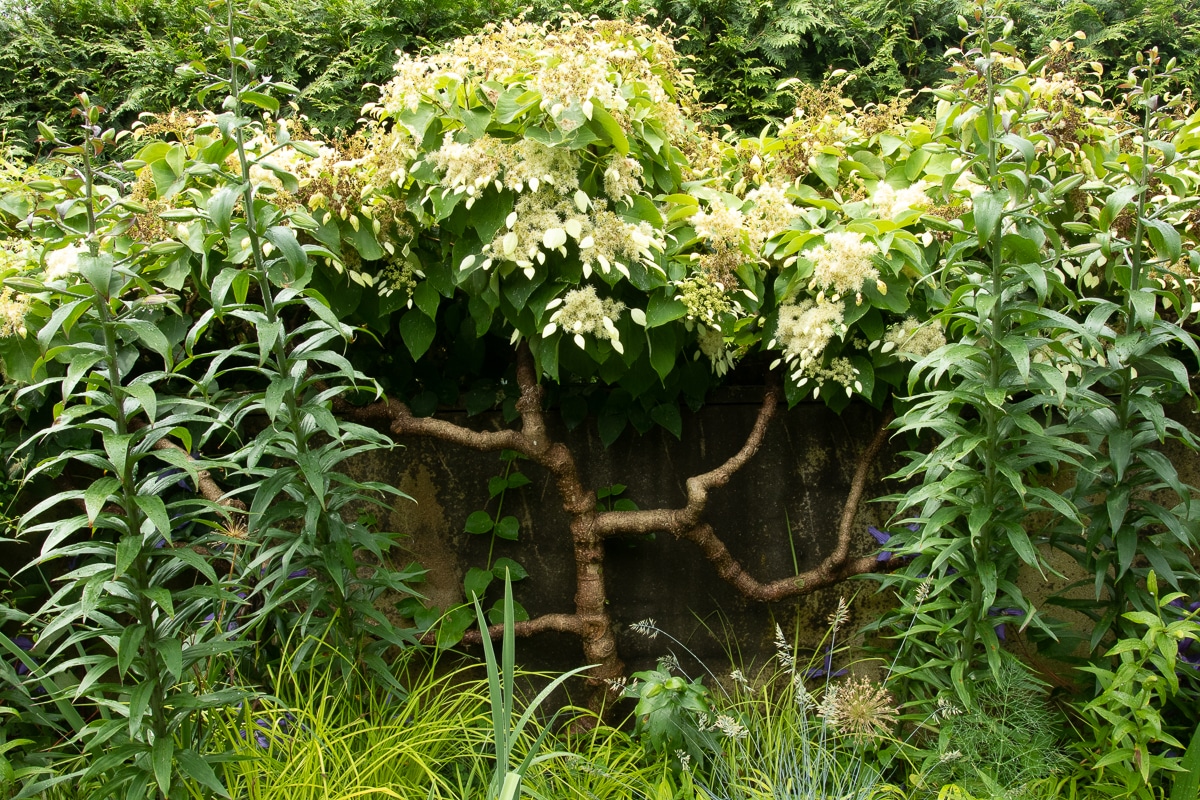 OBJECTIFY A BEAUTIFUL POT
In this bed was also a lovely ceramic jar-shaped pot with simple ivy trailing out if it. I thought it was such a nice moment. In fact all of the gardens we saw showed me that I really need to put more containers in my garden.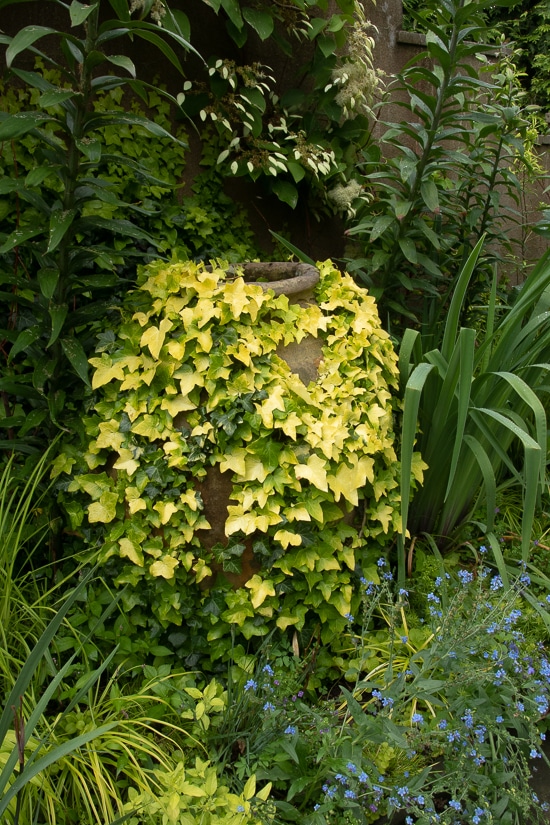 BRING ON THE BUTTERFLIES
We made a brief visit to Stoneleigh, a newer public garden. The beds along the mansion were planted with a shockingly informal plant combination  including the beautiful butterfly weed (Ascelpias tuberosa). I saw this plant (which I'm very familiar with but haven't paid much attention to in the past) again in the gravel garden at Chanticleer where it played so well with blue flowers.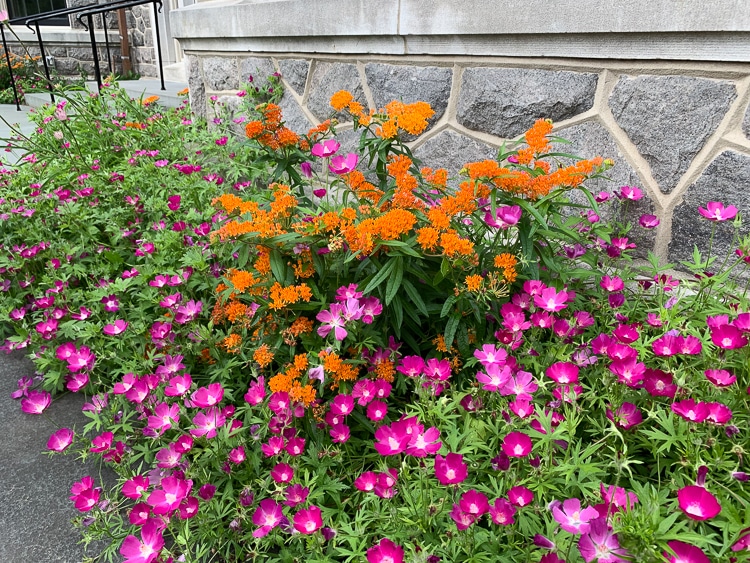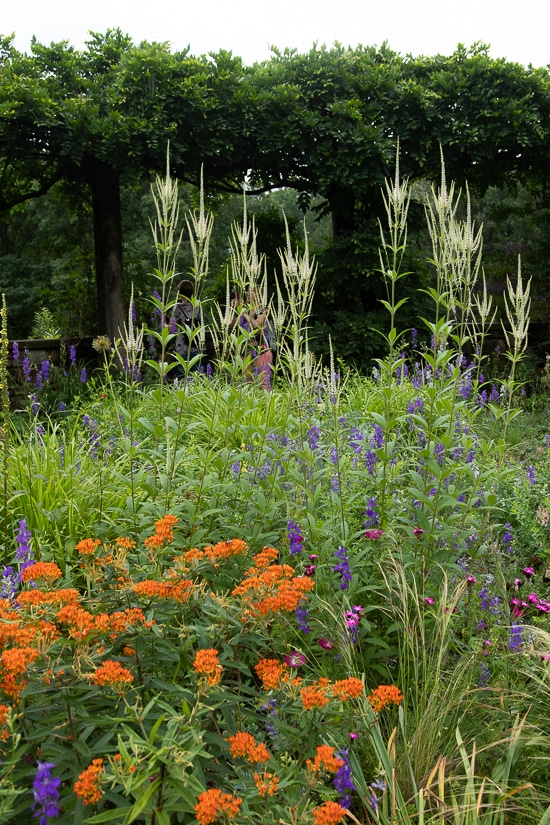 GET THAT GREAT PLANT
It's funny how you know of a plant but don't pay it much attention until all of a sudden you seem to see it everywhere. It was there all along but I just never noticed it much before. I can't tell you the number of times I've had this happen. Odd as it may sound, I take this as a sign that I'm meant to have this plant. One of those plants is 'Kintzley's Ghost' honeysuckle (Lonicera reticulata x prolifera). It's a vining honeysuckle but every time I saw this silvery foliage beauty growing, it was allowed to flop over a wall or on a short trellis so it took on the appearance of a shrub. It was such an eye catcher that we commented on it every time we saw it.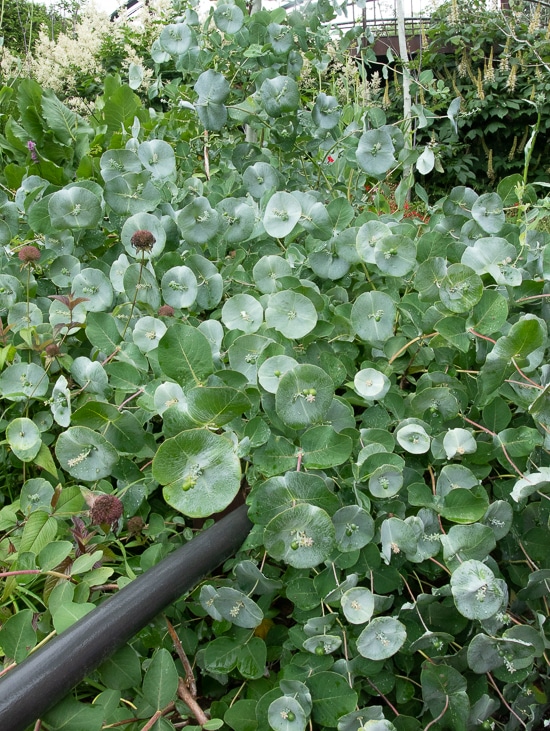 SIMPLE BEAUTY
Perhaps the simplest idea I saw was also one of the most lovely. A small pot (with the drainage hole obviously plugged) was filled with water. (I'm pretty sure the water was dyed black. This is the black dye I'm using in my container pond in the vegetable garden. A little goes a very long way.) Then fresh flowers and foliage were floated on its surface. This would be easy to do for a party but why not do it all the time just for yourself? Now this is an inspiring garden moment.