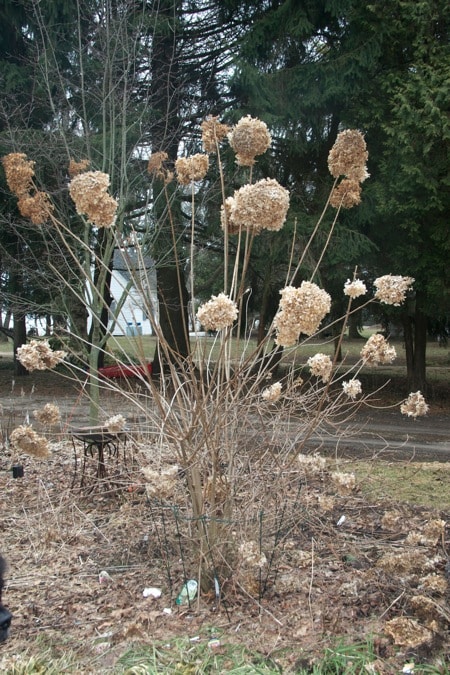 I got out of town for a few days and then I was beat when I came back so I spent a lot of time thinking about blog posts and not so much time actually writing them. Anyway, I have lots to update you on, and certainly lots to do in the garden. If you don't realize how much pulling a weed here or deadheading a plant there makes a difference, just leave your garden for four days in the middle of summer and see what it looks like when you get home. Yikes.
To start of the week, I thought I'd update you on a plant near and dear to my heart. You all know about my love affair with hydrangeas, and particularly Limelight. You might recall that back in April I did a slightly-later-than-I-should-have, rather aggressive pruning of my Limelight.
 
Here she is before the big pruning (I love leaving the flowers on during winter):
 


Here she is just a few minutes and a lot of hacking later:


 
And check this out. This is what she looked like a week or so ago. Flower buds are starting to form and they don't even really seem delayed, as the new Limelights I bought this year are at about the same stage. Standing at well over 5 feet tall, if this isn't reason enough to prune confidently, then nothing is.


 
So … what's happening in your garden?