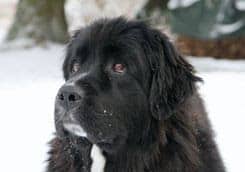 I thought I better check in here just so you all know I'm still around.
I have lots of excuses for my weeklong absence here, but excuses are a bore. I'll be back soon with lots of gardening, a fantastic giveaway and more.
But for now, I just want to take a moment to remember our Newfoundland Rita. She died rather suddenly Monday morning. She was 11½ but was as healthy as a horse. Just a week ago she had a great checkup and excellent bloodwork. We expected we'd have years to gaze into her deep brown eyes and give endless tummy rubs. But it was not to be. She was a comedian who made us laugh every day of her life and brought us endless amounts of joy. Rita was fine in the afternoon and gone eight hours later (a bleeding, previously unknown mass likely on her spleen was to blame).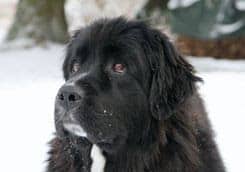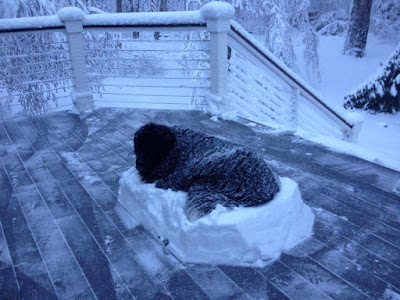 I'll be back shortly with the subject matter more typical for this space, just as soon as the tears stop falling quite so freely. I'm glad I snapped a photo of her with the crabapple with planted for her a couple weeks ago.