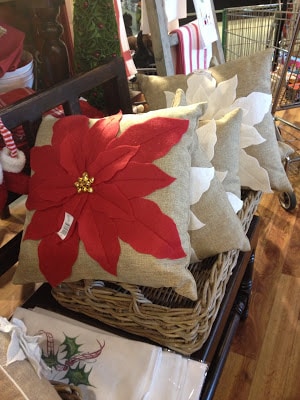 Happy Friday, everyone!
'Tis the season to hurry up and get decorating, I guess, so that is on my agenda for the weekend in addition to doing a little cookie baking with my BFF's family (and meeting her adorable daughter for the first time) followed by an "ugly ornament exchange" with my other BFFs.
Posts are written, but photos are lacking (oh dear Santa, a camera, please!) but there are oodles of great giveaways all over the blogosphere this time of year so I thought I'd do a quick round-up so you can get in on them. If I'm missing one at your blog, make sure to leave a comment!
There are in no particular order.
Kylee at Our Little Acre is giving away a copy of Why Grow That When you Can Grow This?
Gen at North Coast Gardening is too!
The Everygirl is giving away a Serena & Lily mohair throw.
Breakfast at Toast is giving away a Lo & Sons bag.
Rayan at The Design Confidential is giving away oodles of prizes this week including a Minwax package, three $50 Home Depot gift cards from PureBonds, a Little Play Spaces French Cafe, a Kreg's toolbox master collection, and a Little Play Spaces Beauty Parlor.
The Pioneer Woman is giving away a set of Wustoff knives.
Apartment Therapy is giving away insane amounts of stuff (too much to list here) including this amazing set of totally gorgeous copper pots.
All of these end at different times, so just hurry up and enter if you're going to. If I find more, I'll update this post over the weekend.
I leave you with this photo of the cutest little linen poinsettia pillows I snapped in the grocery store during lunch. I don't shop at the grocery store with the cute gift department often because for some reason my bill always seems to be higher there. Wonder why?