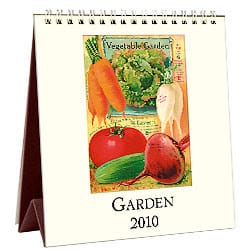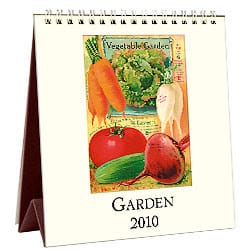 T here is nothing better than a flower or garden show for a gardener stuck in the middle of winter. Actually, I would imagine they'd be great even if you live somewhere you can garden most of the year, because they are a fantastic place to get new ideas. Gardening is all about inspiration, which is why most gardeners love to tour other gardens. I get at least one new idea from every garden I go in, whether it be an interesting plant combination, a beautiful piece of garden art or a wonderful hardscape. So where's a gardener craving inspiration to go when there are no gardens in bloom? A garden show or event.
There are oodles of shows and events around the country, so with luck, you're close to one. Unfortunately for Christine in Alaska, who stops by this blog from time to time, I couldn't find any events in her home state.
I've been to the Chicago Flower and Garden Show (a couple years ago after it moved from Navy Pier. I wasn't really impressed, but apparently it's much better now that it has moved back downtown) and last year I went to the Philadelphia Flower Show, which was fantastic. This year I'm heading down to the Proven Winners Outdoor Living Extravaganza in Chicago in March.
Here's a calendar of some of the larger gardening events coming up this winter and spring. Hopefully there's one close enough to you to check out. Even if you're not a big gardener, it's a great touch of spring when most of us need it the most.
Have you been to any great garden shows that I should put on my garden show radar for next year? Anybody been to the granddaddy of them all: The Chelsea Flower Show?
February
3-7 Northwest Flower & Garden Show, Seattle
4-6 Southeastern Flower Show, Atlanta, Georgia
6 Proven Winners Outdoor Living Extravaganza, Dallas
18-21 The Flower & Garden Show of New Jersey, Edison, New Jersey
20 Proven Winners Outdoor Living Extravaganza, Salt Lake City
28-March 7 Philadelphia International Flower Show, Philadelphia
March
6 Proven Winners Outdoor Living Extravaganza, Chicago
6-14 Chicago Flower & Garden Show, Chicago
11-14 GardenScape, Rochester, New York
12-14 Washington Home and Garden Show, Washington, D.C.,
13 Proven Winners Outdoor Living Extravaganza, Minneapolis
17-21 Canada Blooms: The Toronto Flower & Garden Show, Toronto
24-26 Boston Flower and Garden Show, Boston, Massachusetts
26-27 Proven Winners Outdoor Living Extravaganza, Vancouver
26-28 Boise Flower & Garden Show, Boise, Idaho
April
24 Proven Winners Outdoor Living Extravaganza, Boston
May
25-29 Chelsea Flower Show, London, England
One last note: Don't forget the upcoming giveaway. This is officially post No. 99, so the next one will be giveaway you won't want to miss (who doesn't love free stuff?)
Photo: 2010 Cavallini Easel Garden Calendar, $12.95 at Paper Source