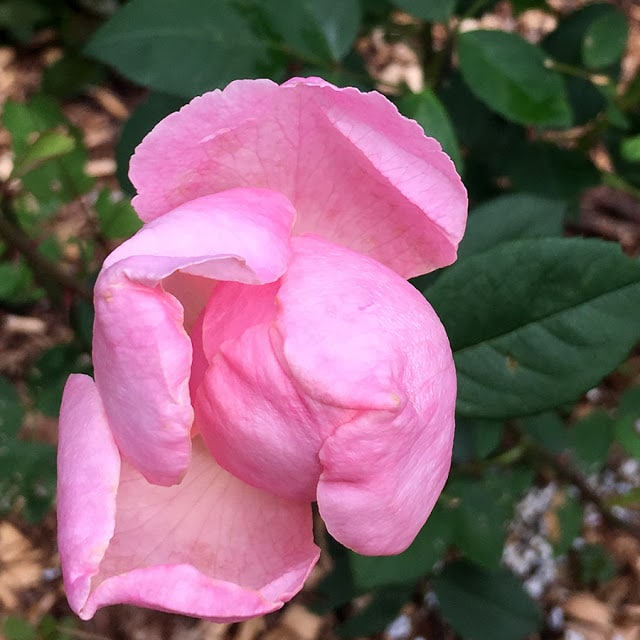 How did it get to be the middle of summer? Ugh … it's going too fast and needs to slow down!
The good part about this time of the year is that the major work in the garden is starting to wind down. That's actually sort of funny because of course I would prefer that to have been wrapped up weeks ago, but that's how it goes. 
Two tons of gravel were dumped in our driveway yesterday and the good part about that pile being smack dab in the middle of everything is that it forces me to get to it ASAP. That will be going in the paths of the circle garden and filling in a few holes in the path to the garage.
There are small surprises in the garden as well. The first Labyrinth dahlia is starting to open and, even better, the first David Austin rose is starting to bloom! I'm so excited to see the flowers and I just cross my fingers that they'll be amazing and fragrant.
So that's the garden update. Several of you have asked for a video garden tour so if the weather is cooperative I may do a quick one on Facebook Live tonight. I'll post a bit of warning on the Facebook page if that happens. 
Anyway … here's the rest of what I'm digging from the internet this week. Just FYI, some of the links that follow are affiliate links; thanks for helping support this blog!
You know I love a
good roundup
, and especially this time of year I'm a rattan fan, so this was right up my alley.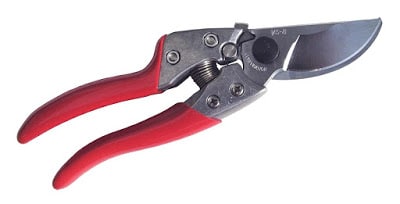 You know how I love my
Bahco hand pruners
? Well, I've been cheating on them with this
red hot number
for a few weeks now. I've been waiting for the newness to wear off (I mean, new pruners are always so sharp and shiny that they always seem better) to do a proper review for you, but so far it's looking like the Bahcos are going to permanently end up in the "backup pruners" slot.
Cute garden markers?
OK, maybe, but garden markers (which I'm about three years behind in updating in my garden) are more about function to me. I like the galvanized ones with a printed weatherproof tapes.