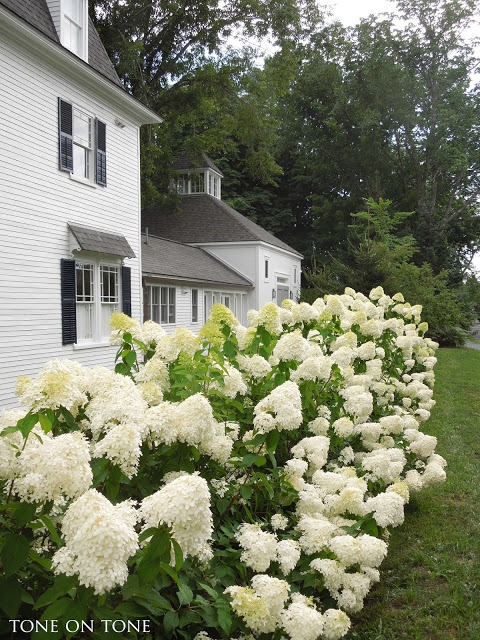 How did it get to be Friday again? Specifically a Friday late in August? Sometimes it feels like the world is spinning a bit too fast.
Have you seen Loi's fabulous Limelight hedge? I can't believe it's only three years old. (Stephen, if you're reading this I'm sure you knew I'd put this in today! 🙂 )
This lesson on lawn shape is one I completely agree on and learned for myself a few years ago (which you can read about here and here).
I'll have to address this on the blog, but once again I am growing a giant zucchini plant that is producing very little in the way of actual zucchinis. Have you ever heard of such a thing? If I do get some (or find a friend with too many), I'm going to make this.
I wanted to give you a sneak peek of what's coming up on the blog soon. We have two interesting design related projects that I'm going to be looking for you to weigh in on.
The first is something I'm really excited about. A friend in Maine is moving to a new house with a huge yard that it currently almost all grass. She's an avid gardener who is not afraid of or unaccustomed to putting in time in a garden, but the slate is so blank she's looking for some insight into what she should do in this yard.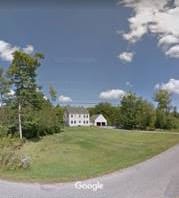 This isn't a great Google photo but you get the idea of what I mean when I say "blank slate."
Once we get a drawing pulled together we'll lay out some desires and requirements and then we're going to ask you, dear readers, to tell us what you'd do if this were your yard.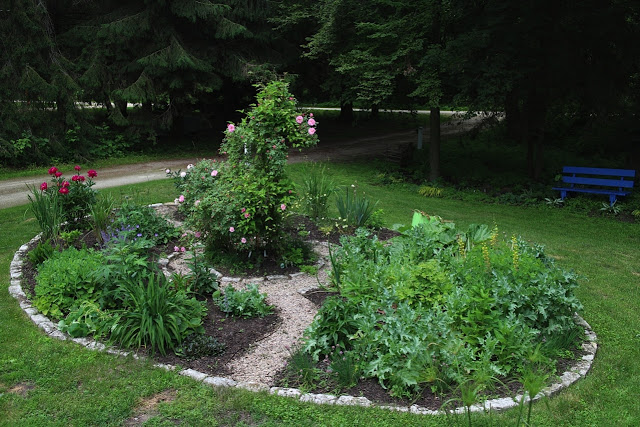 This is a photo of the circle garden from a couple years ago taken early in the season. It's now in shambles, overgrown and poorly designed. I'm ready for a change.
As I mentioned a few weeks ago, I think my circle garden is due for a refresher, which means I'm going to clear it out in fall in preparation for spring planting. That means that I'll have to make some decisions about what I'll be keeping and what will stay or move elsewhere, and since I'm feeling a little scatterbrained about it, I'm going to throw some options out here and see what you all think.
So that's what's coming up soon and that's it for this week, folks. I have some sailing and gardening on the agenda. You know … summer stuff. May it continue for many weeks to come.