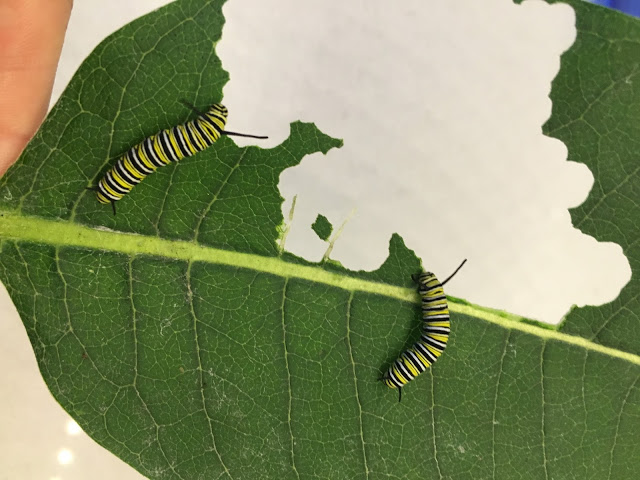 I had to apologize to the friend that I bounce every idea off of (she has mastered the art of gently telling me I'm crazy when I need to slow down a little) because as I always do this time of year, I'm full of so much inspiration and I suffer from some sort of attention-deficit issue related to projects. In the past week I've sent her dozens of photos I'm using as inspiration for the redo of the circle (oval) garden, random beds I like (one of these days I'd like to get an upholstered bed) and who knows what else. I'm truly all over the place. I think I am so afraid that I'm going to be bored in winter that I line up more projects than anyone could possibly do.
Still, I really have enjoyed searching for inspiration again, especially when it comes to the garden. I just wish that inspiration didn't always seem to require money to bring anything to fruition.
I've been eating up gardening shows on BBC as usual (via the Smart DNS service from Cactus VPN) and the series Gardener's World is doing on designer Adam Frost's new garden is fabulous. Watching a designer create their own garden from a blank slate is fascinating. Here's a brief clip from that series that give the lay of the land.
I've also been watching a show called Garden Rescue in which homeowners choose between two garden designs and the project is seen through its end. Sort of like every home makeover show on HGTV except with gardens.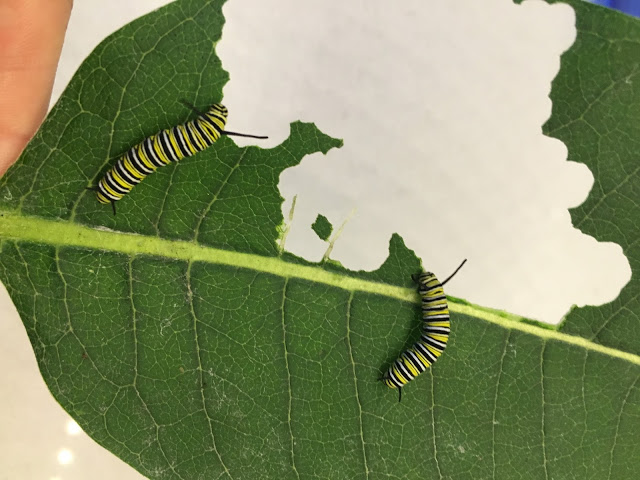 I don't think I've told you about my monarch caterpillars. We have some milkweed growing across the road from our house and I happened to find two eggs on a leaf a couple weeks ago. I never would have looked but I've been following Kylee's monarch raising for a few years now. She's a good person to learn from as she has literally written the book on the subject. She encouraged me to bring them in and has been talking me through the process. Unfortunately the other day one of the caterpillars died, but the other one is doing great and is really big and any moment now he should pupate.
Eric from Garden Fork had me on his podcast again recently. We have a sort of natural rapport (I think it's our common Midwestern roots), so we have a tendency to just kind of flow from topic to topic, which we did here. I'm certain we could create the world's longest podcast if Eric didn't keep an eye on the clock while we're talking. Check out his other podcast episodes when my Wisconsin accent gets to be too much. I will admit we did this one in the evening, a bit into cocktail hour so my accent was probably worse than usual.
I am so bummed that I missed this mini blogger meet-up of Midwestern bloggers. I was intending to go and then work full-on exploded on me and there was no way to make it. Looks like they had a fabulous time.
I'm getting to the age where things start hurting, possibly for no reason, and certainly for no reason that would have affected me 15 years ago. Something is all jazzed up in my shoulder and my arm is constantly numb and Dr. Google tells me it may actually be a pinched nerve in my neck. So I pulled out this crazy thing I got on Amazon that looks like a purple question mark (and more than a little like a strange sex toy). I keep it at the office and it is pretty amazing. We all use it when we have one of those knots you just can't work out. I still can't feel my arm but my neck feels better.
Affiliate link above
This guide to the top 99 kitchens of all time on Houzz is worth a scroll through. I didn't study them all but I see two basic types and then themes from there. I also notice that the world loves an island.
I used to be an Aquarius, but now I'm a Capricorn. And my bestie who is coming to stay with me tonight is an Ophiuchus. Well, maybe, because chart of the new zodiac calendar has double days for each sign. So maybe it's a bunch of BS and I should go back to being an independent-minded Aquarius.
That's it for this week gang! I have a lot of activities on the schedule for the weekend so I'm not sure how much gardening I'll get in, but if I do get out there I can't wait to keep digging away at the circle garden.
What will you be up to this weekend?