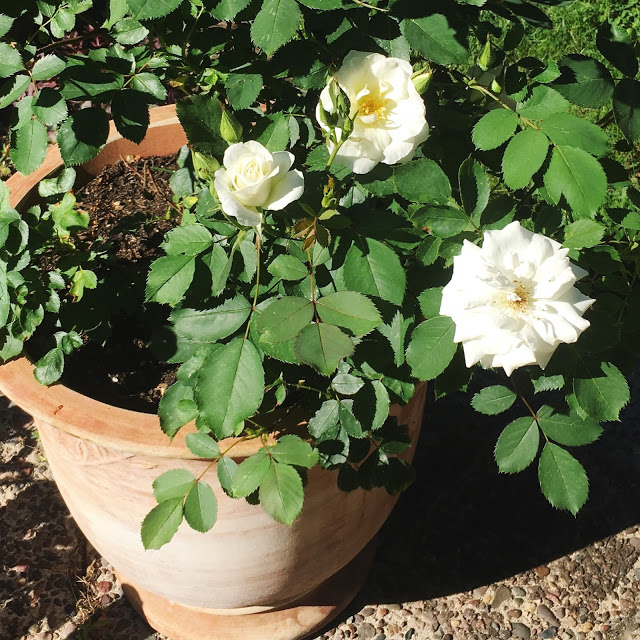 Happy Friday, dear readers! It is a glorious summer day and a great weekend is forecast so let's not waste any time and get to the good stuff happening on the Internet this week.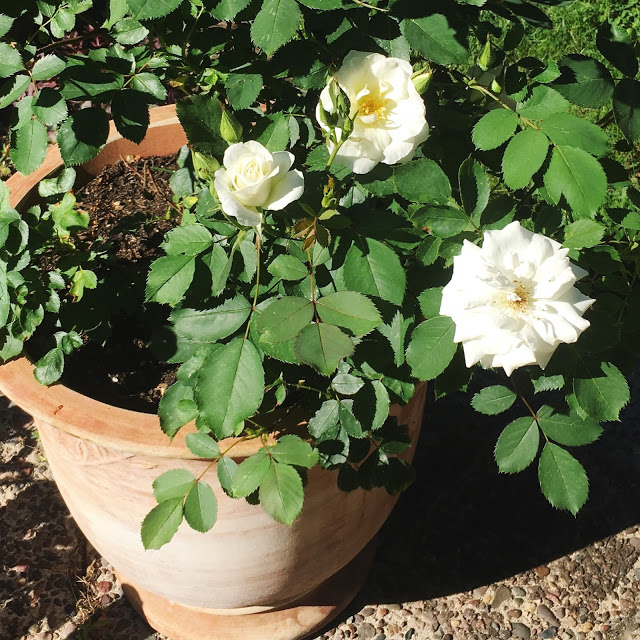 Summer is here: the roses are starting to bloom!
How much do interior designers charge? I'm sure this varies a ton by location and other factors but I appreciate people who share rough numbers. How in the world is anyone supposed to know if they could even consider such a service.
I'm barely capable of dressing myself with a wardrobe full of solids (mostly black and gray), so I could never figure out a so-called capsule wardrobe. But I enjoy reading articles about them and pretending that some day I might figure out how to dress properly.
I talked all about my garden containers at the beginning of the week and Linda did the same, except when she talks about containers, she's really talking about the vessels themselves, not the planting. They are true art pieces and of course perfect for her gorgeous garden. It's amazing what a statement a beautiful empty pot can make.
Readers here will know that I quite enjoy Lauren Liess' blog and I was surprised to read that they plan to sell their house that they just moved to months ago. Her post is called "To each his own" and when I saw the first photo I thought I knew where the title came from (I was wrong). It's a photo of spent garlic mustard weed in a beautiful vase. If I didn't hate the stuff so much, I think I would find this quite creative and beautiful. Still, I appreciate the simplicity of it.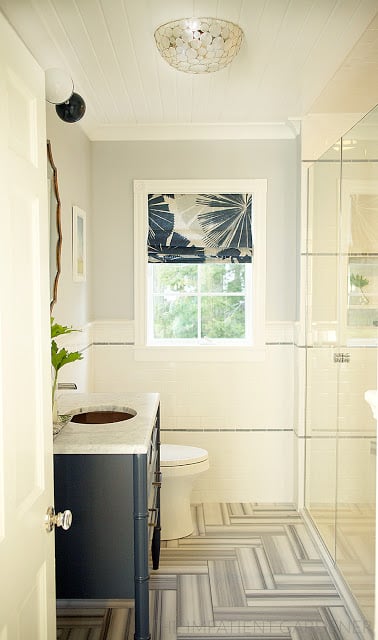 Good news here! The bathroom counter is FINALLY finished. Hopefully we'll have time to mount it this weekend we can actually declare that room finished.
And lastly, thank you all for entering the Royal Dutch Hand Hoe giveaway from Garden Tool Company. We have a lucky winner: Monica from Massachusetts. Monica, you'll be getting an email from me soon!
It's my last opportunity for a major gardening weekend before travel and other activities take over so some serious work needs to get done. What's on your agenda for the weekend?