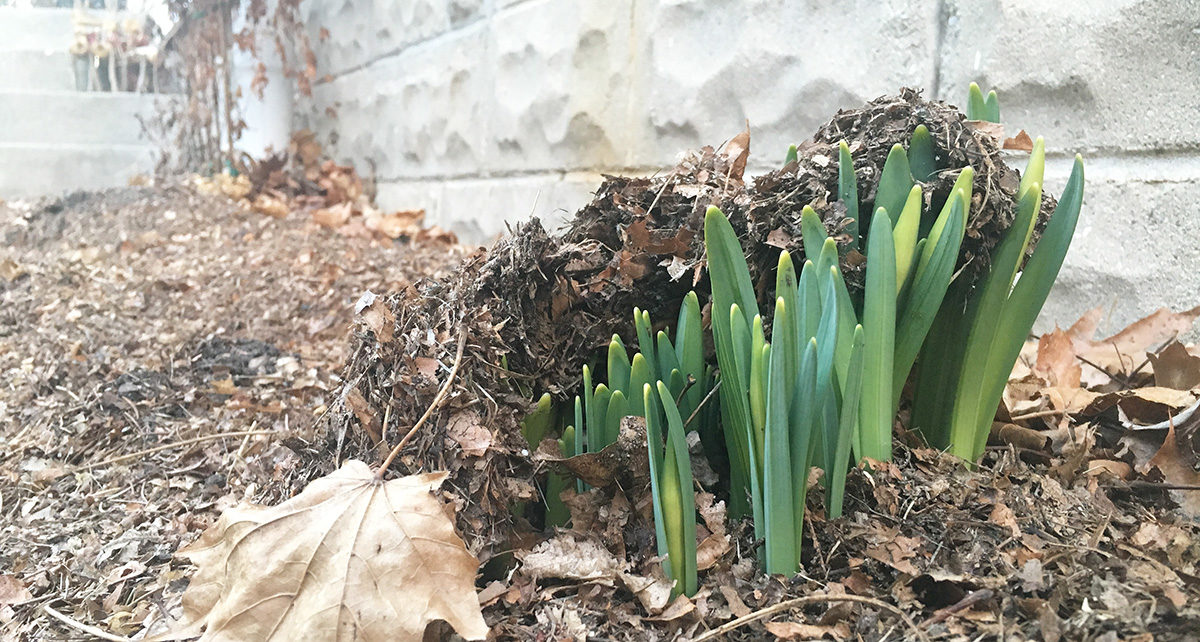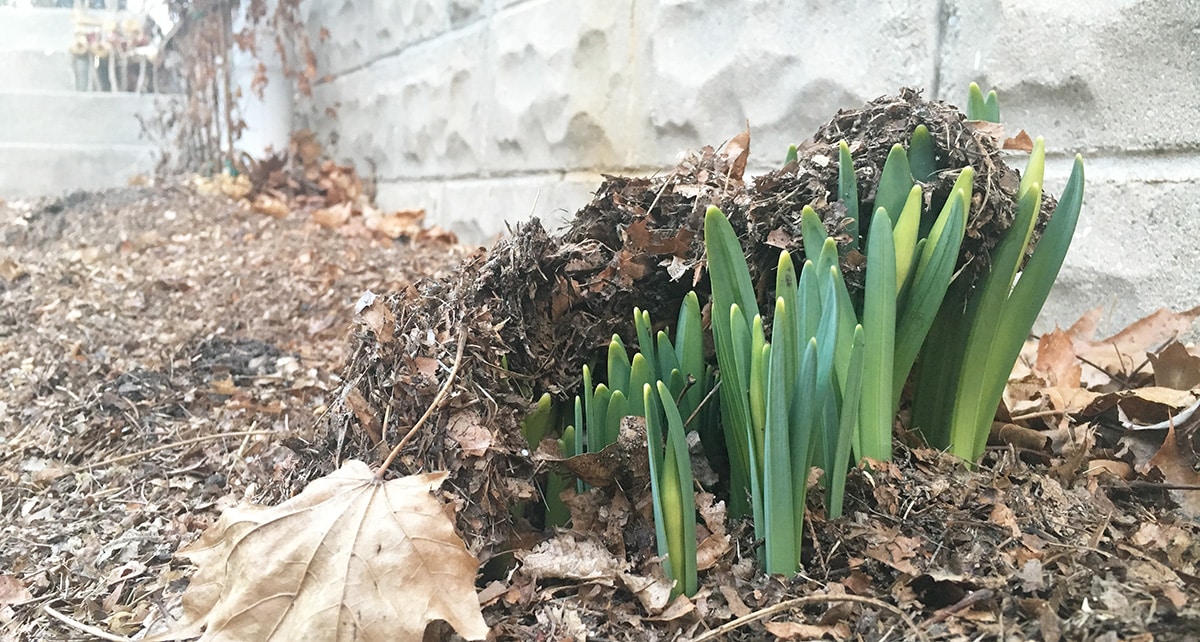 I've heard that you should plant peas on St. Patrick's Day. If I were to do that it would require a chisel and blow torch to get through the soil, which currently resembles an ice cube. In fact next week I'll show two actual soil ice cubes. But that's a long story and one best saved for another post.
In any case, it's a sign that the first bits of gardening are starting to happen. Last weekend I pruned back my Limelight, Incrediball and 'Annabelle' hydrangeas. This weekend I'll sow my first indoor seeds, nearly two weeks later than I did last year. It's taken me a little longer to get going this year and I'm OK with that. It's a little less time spent tending baby plants. And I'm trying hard to grow everything a little smarter this year.
I like to watch some gardening television at this time of year. It's almost like warm-up for getting back in the garden. Fortunately new episodes of "Gardener's World" started on BBC last week so I got to watch Monty Don trying to keep a brave face whilst gardening in the snow last week. I used CactusVPN's Smart DNS service to catch my favorite BBC shows, but if you're looking for something a little easier and slightly more above board, "Love Your Garden" with Alan Titchmarsh and "Big Dreams, Small Spaces" with Monty Don working with homeowners to redo their yards are both available on Netflix in the U.S.
Speaking of gardening television, we all know that there is pretty much no gardening left in HGTV any more, but I feel like they don't even try anymore. I saw some pictures of their new Smart Home and the landscaping is pathetic. Why can't they dedicate even a little bit of the budget to some decent landscaping?
Linda at Each Little World shares some of the plants she orders every year and it's one of my favorite posts of the year. It's clear that Linda is an excellent plant researcher and more far less susceptible to the  "ooh, I want that" kind of impulse buys I try in vain to avoid. The Adiantum x tracyi fern she ordered is stunning. 
Confession: I hate corned beef and cabbage. With a name like Erin you'd think I'd be a little more into the traditional St. Patrick's Day meal (that I'll be forced to pick at and end up eating a potato on Saturday), but I just can't get into it. But I could do a St. Patrick's Day cake like this. 
Will you be getting out in the garden this weekend?