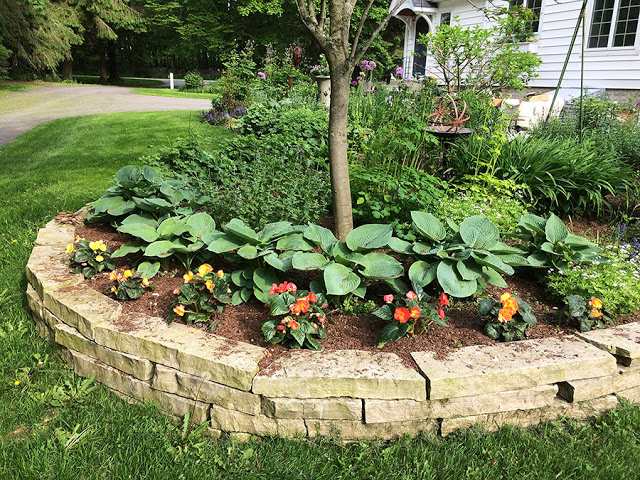 Now, onto some Friday Finds.
I don't think I'd ever have the chutzpah to have a green kitchen but some of these are pretty great.
Until I read about this BH&G showhouse on Lauren's blog I knew nothing of it and it's only 20 minutes from my office. I'm excited about it, but mostly because Lauren decorated the inside and I fall a little more in love with her style every day.
I've been dreaming about this salad since I saw this recipe, but I want to wait for a homegrown tomato to make it.
There are a lot of new shrubs that I'm pretty keen on these days (subject of a future post), but I'm really excited about Tiny Tuff Stuff hydrangea. I'm growing a regular Tuff Stuff this year and if I'm happy with its performance, I may buy a whole bunch of its diminutive cousin.
This is officially my last "free" weekend until the end of July so it's do or die time in the garden. We're approaching the point where things that don't get finished, won't be done this year and I hate when I have to make that call. What's on your agenda for the weekend?