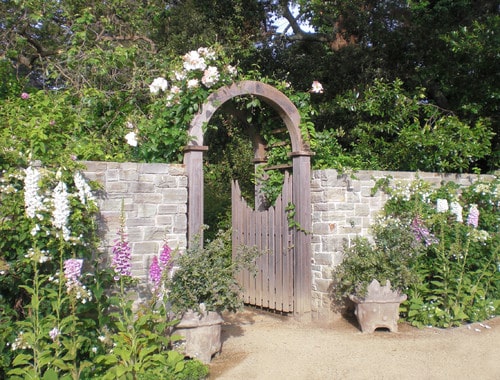 I love gates in gardens. The sense of enclosure that they bring is so charming. I love gates that give you just a peek of what lies beyond or ones that frame a view perfectly.
Here are some great garden gates.
Until I started looking for gates, I had no idea there was something called a moongate. But there is, and they are fantastic.
Maybe I'm a traditionalist, but there is something pretty great about a nice simple gate too.
What's your favorite style of garden gate? Do you have one in your garden?