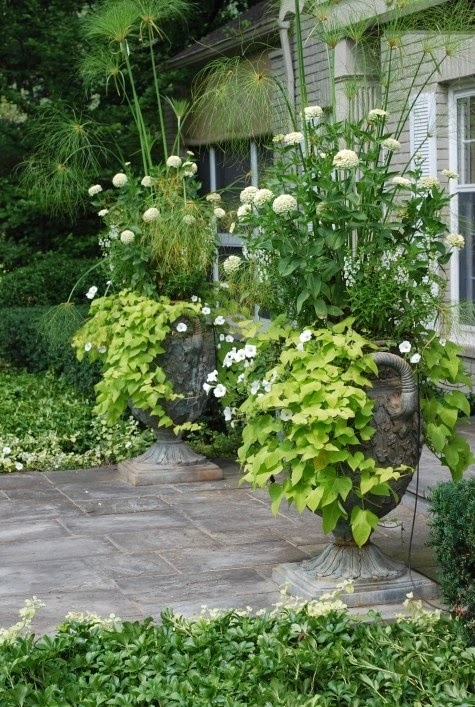 It seems incomprehensible to me that I have given basically no thought to container plantings this year. By this time of the year I usually know exactly what I'll be doing in all of my containers, but I'm just first starting to think about it now. Certainly the weather is partly to blame, but I've also had other gardening projects on the brain.
It could also be because I still haven't finished the planter we've been building. It's so close to finished, but I keep dragging my feet on it. Hopefully this will be the weekend that I'm able to declare it finished and share it with you.
My greatest source of inspiration for container planting is always looking at photos of other containers. I can't think of a time that I've ever copied a container planting exactly, but I usually see something I like and use that as a jumping off point for creating the look I'm after.
So, for Feature Friday, I'm sharing some pretty container design photos. I hope they'll spark a design for you as much as for me.
A note about sources: Many of these photos came from my Pinterest Container Gardening board and the pins I then pinned for this board don't seem to go back to the original source. If you know the source, please let me know and I will be sure to give proper credit.