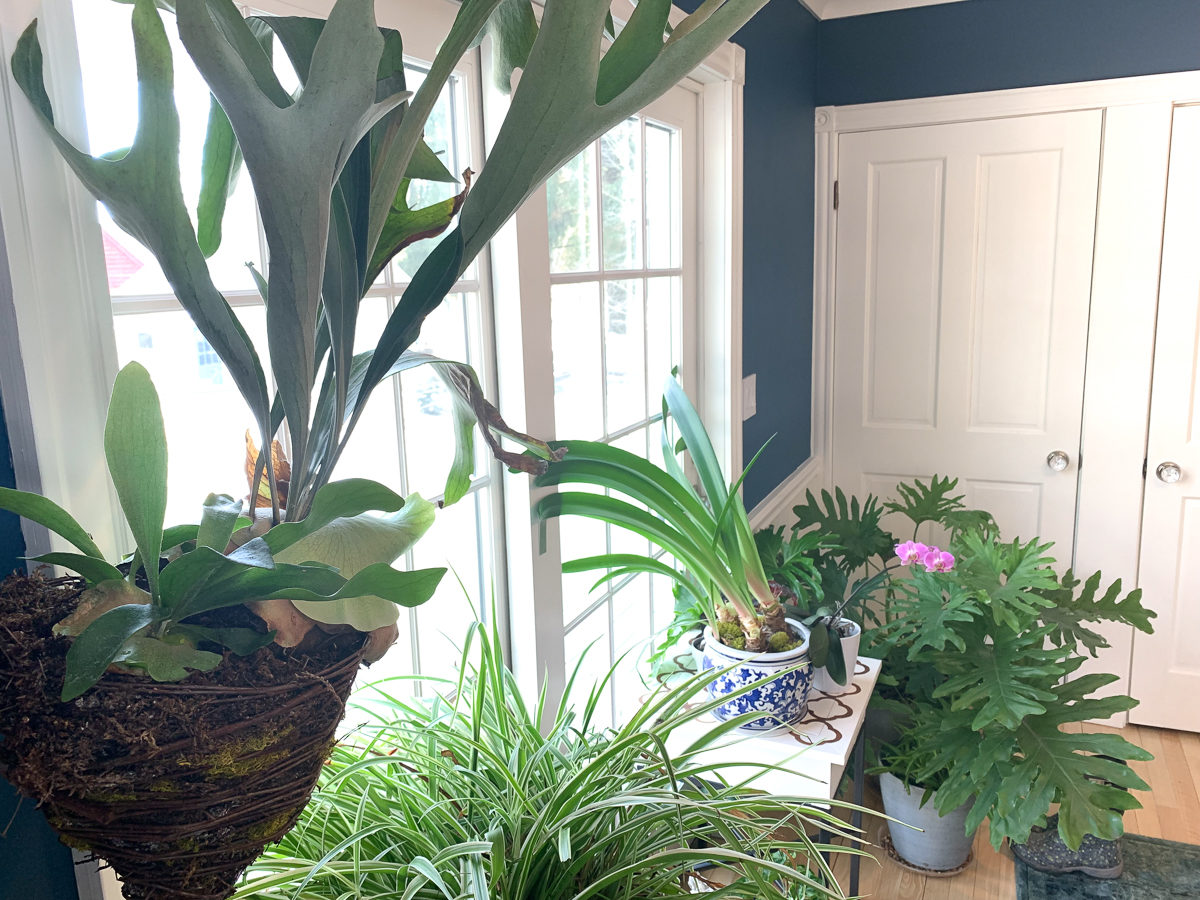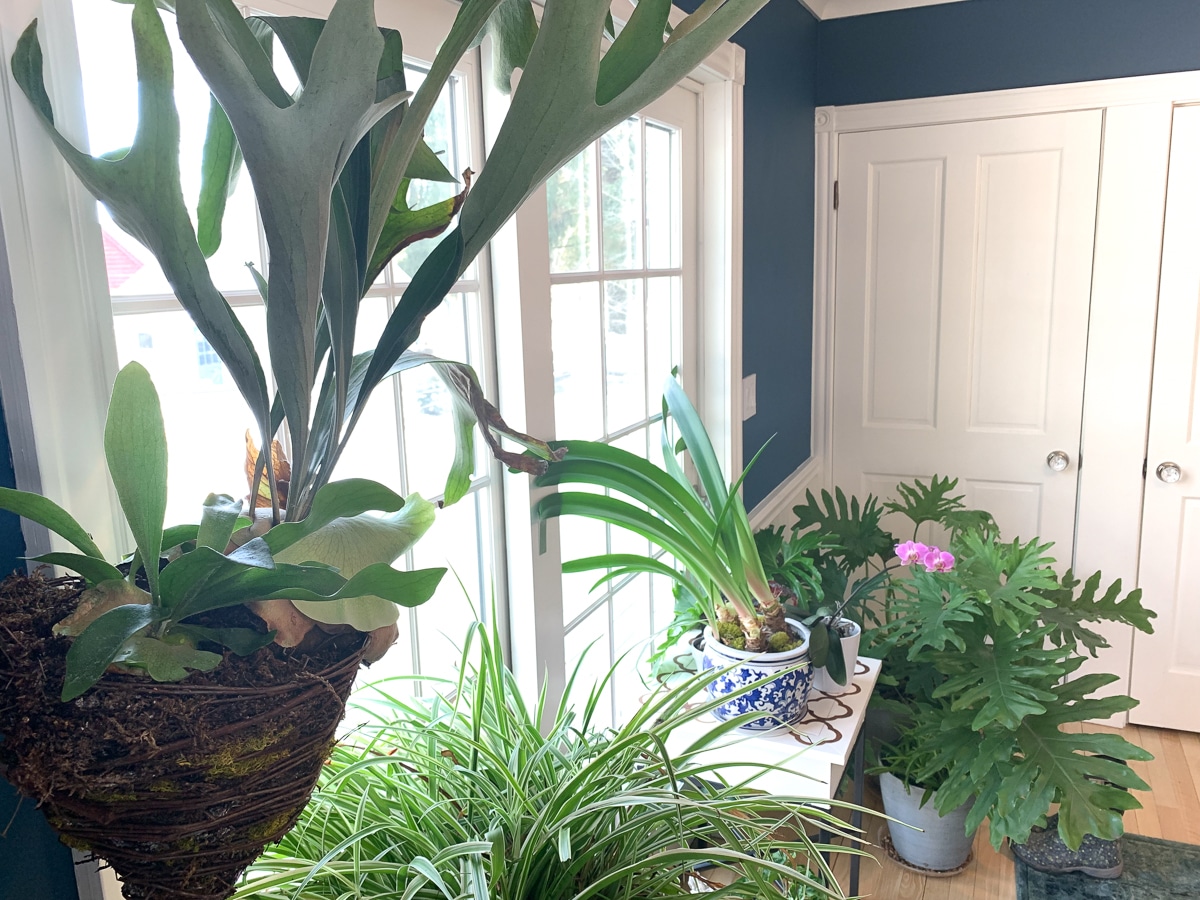 Before I launch into what is probably the closest I've ever gotten to a rant on this blog I want to just say that I firmly believe in the idea of doing what you like in your own house and garden. These spaces should please you, and if they please someone else in the process, I consider that a bonus.
But what does not please me is the faux plant takeover. I'm being kind here using the word faux, because let's be honest, this is plastic masquerading (often poorly) as a plant. If you think about it, it's completely the opposite of a plant.
If you spend any reading home decor magazines or following home decor folks on social media you know that faux plants are a big deal. A couple weeks ago a popular home DIYer Instagrammer shared the "best faux fiddle-leaf fig" they'd ever seen and the damn thing sold out in hours. There's probably a black market for them now.
No coincidence that it was a fiddle-leaf fig. In fact I blame that plant, which was ordained the most stylish plant to have in your house by the home decor goddesses. I mean, if you don't have a fiddle-leaf fig, a pouf and seasonal throw pillows you really must live in a dump. (Sidenote: Poufs may be out by this writing. I truly have no idea and you should definitely not take home decor advice from me.)
I know basically nothing about growing  fiddle-leaf figs (Ficus lyrata) but I know enough about them to know that they are not easy to grow (and this article confirms that). I have seen people I know to be good gardeners kill multiple fiddle-leaf figs because they just aren't well-suited to growing in houses. 
So you end up with a scenario like this:
Person thinks fiddle-leaf figs look cool and think, "I'm going to grow a plant for the first time!" (Yay!)
Person spends a lot of money on a big plant and a big pot (or basket, as the style may be) and gets all excited about their new green baby. "I'm a gardener," they think. (Yay! People being excited about plants is great.)
Fiddle-leaf fig does fine for a while and then goes downhill. New gardener desperately posts on social media. "Help my fiddle-leaf fig is dying!" (Not good.)
New gardener receives 50 tweets advising him or her what to do, including everything from dousing it with chemicals to dumping a bag of epsom salt in it to doing a healthy plant dance. Nothing works.
New gardener throws out the fiddle-leaf fig, declares themself to have a black thumb and decides that real plants are too expensive. Next time they'll just invest in a fake plant instead. (Doom.)
So now, instead of an air-cleaning living plant in the house, there's a petroleum-based fake plant in the corner. But hey, the room looks great on Instagram.
I cannot wrap my head around this. And I am not great at growing houseplants. If they didn't go outside to a shady corner of my deck every summer I guarantee they would all be dead. But I'd rather have a sad-looking spider plant than the most beautiful fake fiddle-leaf fig.
Plants are so lovely in a house. I have them in my house because I must have something living and green. They instantly make a sterile room feel homey and alive. I just don't get that feeling from a fake plant.
And what's gained to be gained by having them? Certainly not cost savings, because good fakes (if you can call any of them that) are much more expensive than their living counterparts. You could buy (and kill) several real plants for the cost of a good fake. And don't get me started on a bad fake, because nothing says "Someone probably died in this house" more than a fake plant. If a spot doesn't get enough light to grow something real, then maybe you just need a stack of books.
I have a few stems of fake ginkgo leaves that I pop in a vase on the mantel from time to time, but this is mostly a move made out of desperation than anything else. If there's live plants to be had from my yard, that's what you'll see there. 
I assure you though, that's the only faux plant material you'll see in my house (notwithstanding craft project or a hat from my grandmother that I think would be good for a Kentucky Derby party). But here's the thing: I feel like we need to help spread the message that it's easier, cheaper and better to grow a real plant than stalk Target for a sale on fake fiddle-leaf figs. Who's with me?