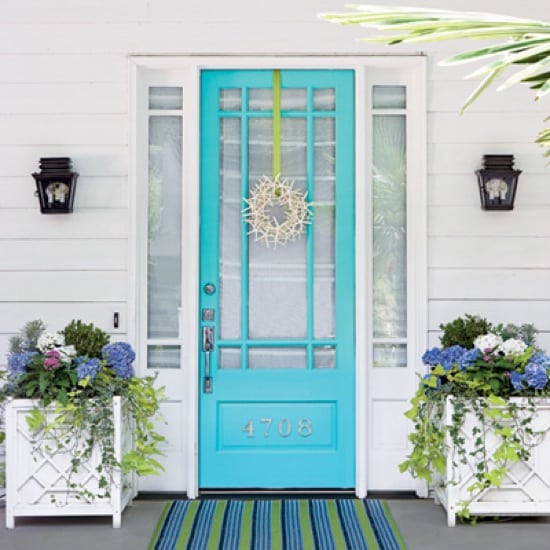 Yes, I know I just repainted the front door a deeper blue a few weeks ago. But the October issue of Coastal Living just came today and I think I might have to paint it again.


Coastal Living photo
I'm pretty sure I need that. Including that awesome starfish wreath (from Beach Grass Cottage on Etsy, according to the magazine). I guess the problem with the fact that it was pretty easy to paint the front door is that it might be really easy to do it again.
This is why no real projects get done around here.