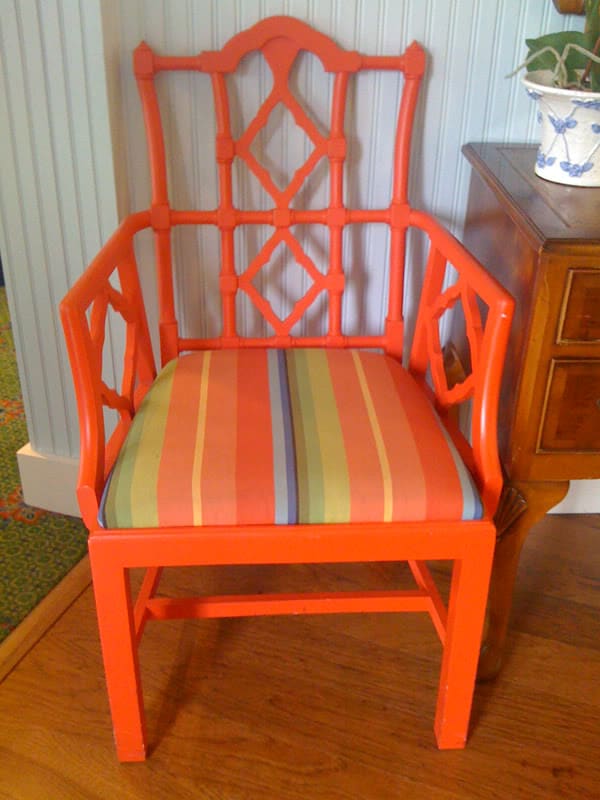 Thank goodness for cameras on phones, right? Since I don't always walk around with a camera but I almost always have my phone with me, it's so nice to be able to snap a shot of something great, even if people are staring at you for taking a picture of a chair.
That's what happened in the case of this chair, which was sitting in the lobby of the Hotel Iroquois restaurant on Mackinac Island. We were waiting to be seated and I saw this chair, this gorgeous mouth-watering chair, against the wall.
Click.
Part of the reason it's so amazing, I think, is because the beadboard walls are painted a light sky blue, which is picked up in the stripe on the seat, and of course orange and blue are complimentary colors so you know things are going to pop when those two are involved.
I'm definitely in a light blue and orange phase right now (and that's the plan for the new master bedroom when it comes time to worry about the pretty parts) I am now obsessed with this chair. I must find one similar to it to paint a great bright orange color and recover the seat.
What do you think? Better to leave the orange chairs to restaurants or do they have a place in a house?