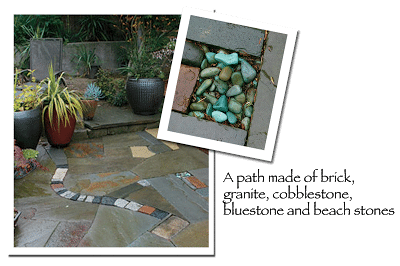 I've been looking for some bluestone inspiration online given my impending bluestone acquistion and came across a couple ideas that might be a jumping-off point for something that could work. Hopefully these will inspire someone out there to throw me a great idea.
This is a path from Fine Gardening magazine that uses a whole bunch of materials: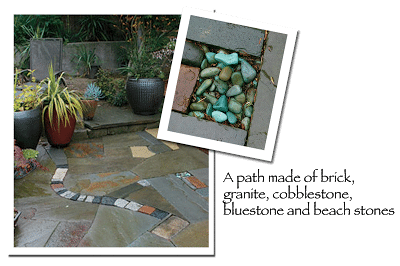 And here's your basic grass/moss growing between the stones thing that does make it a bit more casual. Of course all of these are patio ideas and I'm not sure I have a need for a patio … although there may be an option for that (stay tuned!). This is from Yardscapes, Inc.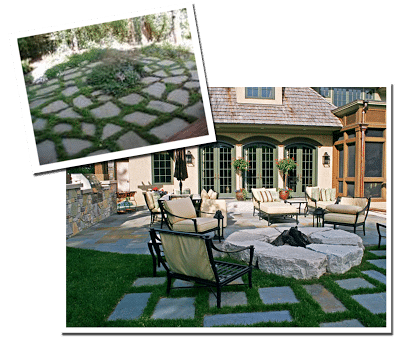 OK … so does that help someone out there have a great idea? Please share it!