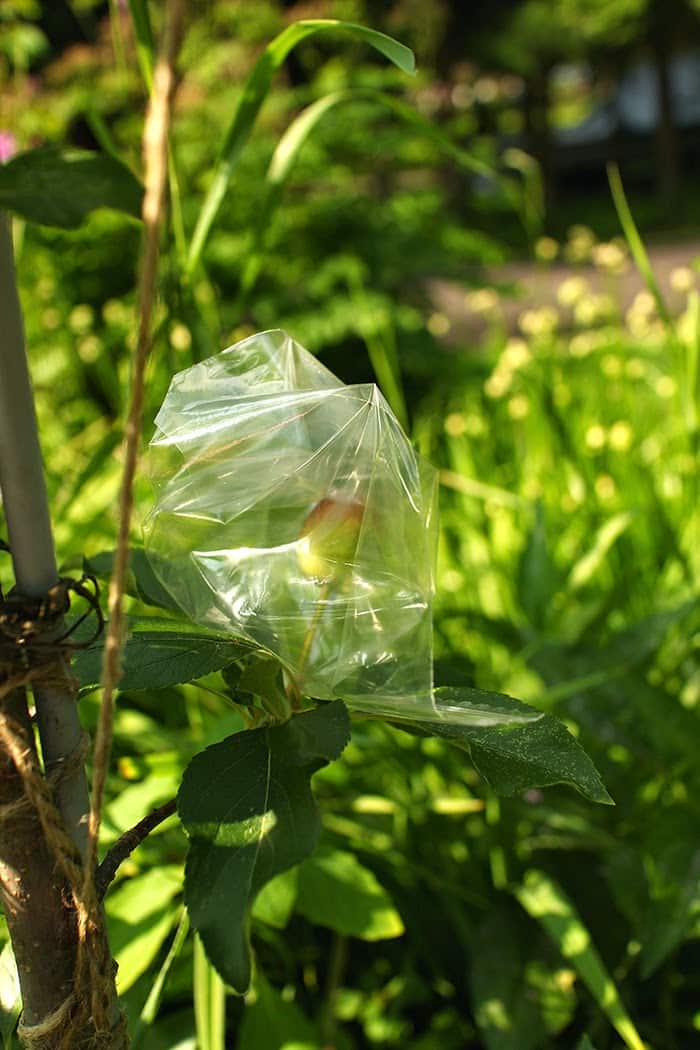 I am not growing a Ziploc bag tree, I promise.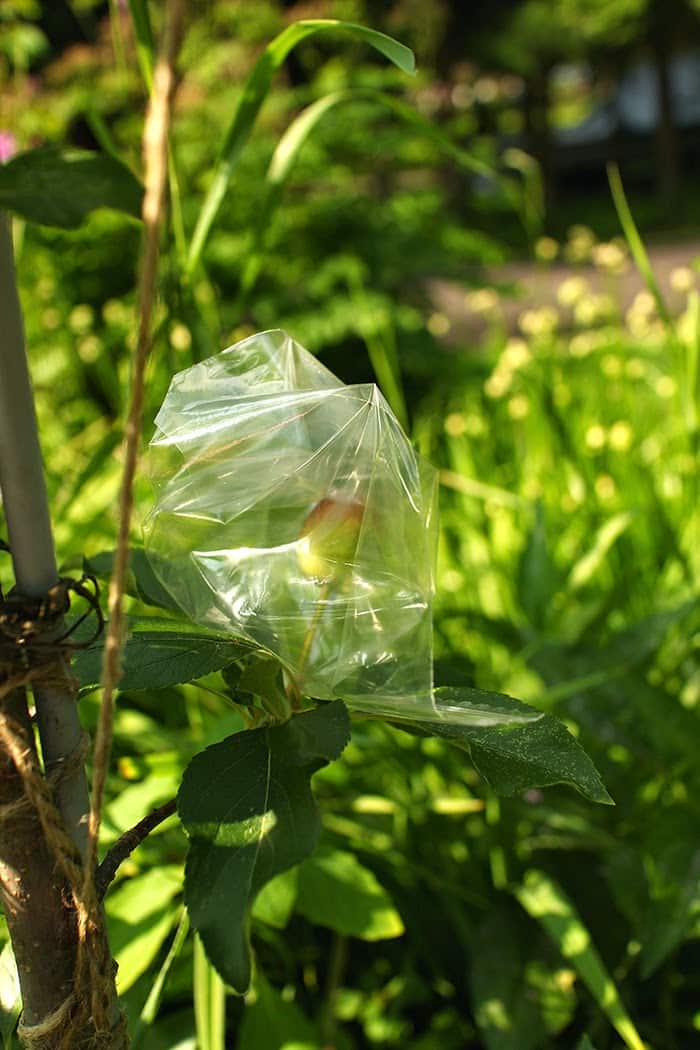 One of the houses on a garden tour I went to over the weekend was the original home of the super dwarf apple tree in my garden. I won the gala apple (grafted onto super dwarf roots so it will never get big) at a gardening seminar a couple years ago. It was donated by one of the homeowners of a house on the tour.
When I saw him, I was happy to report that for the first time, we have fruit on the tree! He was equally as excited (he said he loves hearing reports about the trees he gives away) and he shared with me a tip about how to keep the fruit bug free (and, I would imagine, out of the mouths of deer).
Buy some cheap closeable sandwich bags. Nip off the two bottom corners, then make a very small cut through the zipper.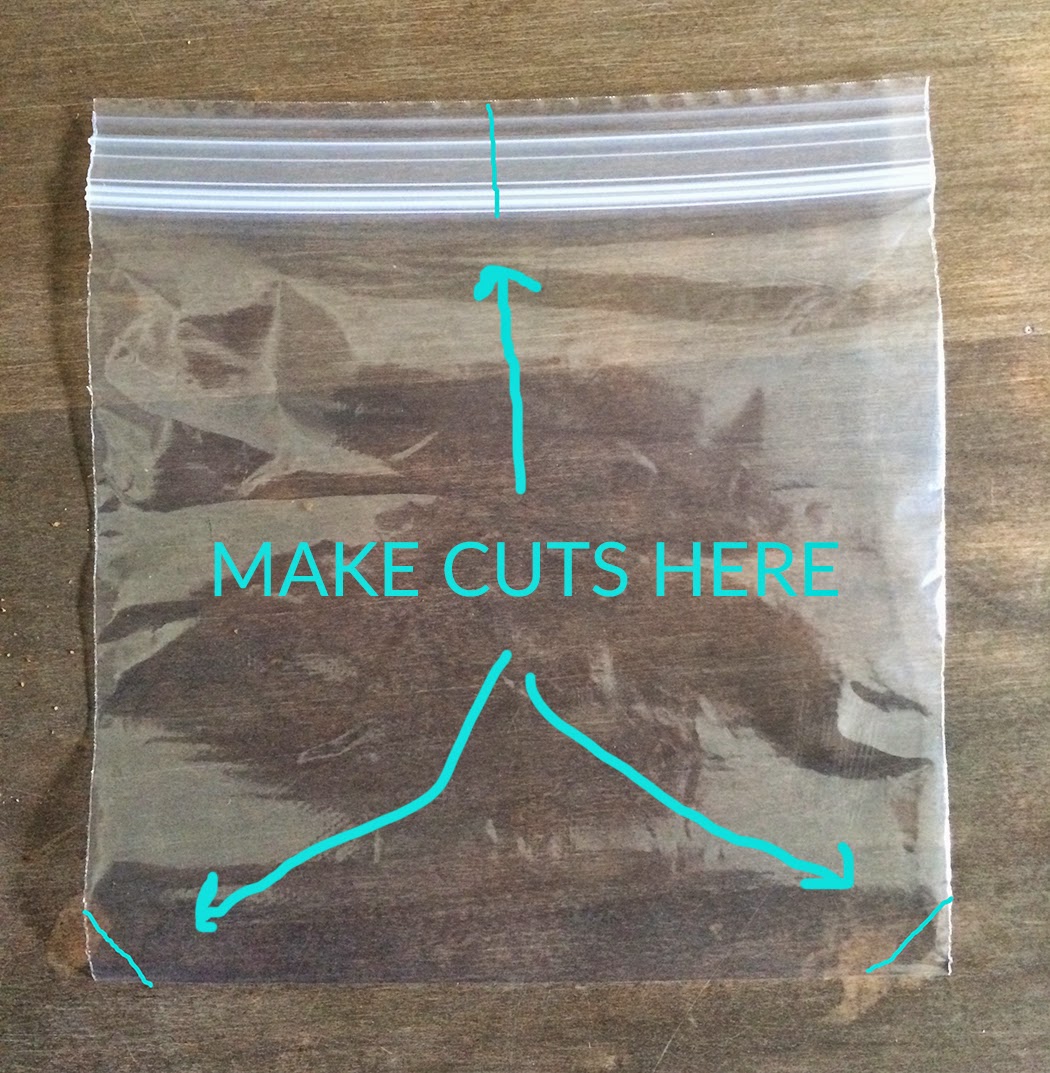 After checking to make sure that the fruit doesn't already have signs of insect damage (sadly two of my baby apples did so I cut them off), open up one side of the zipper, slip the baggie over the fruit and seal it up, allowing the stem to pop out of the little cut in the middle.
The homeowner/apple grafter told me the apples will be just fine in there and the bags will keep bugs from getting at your apples.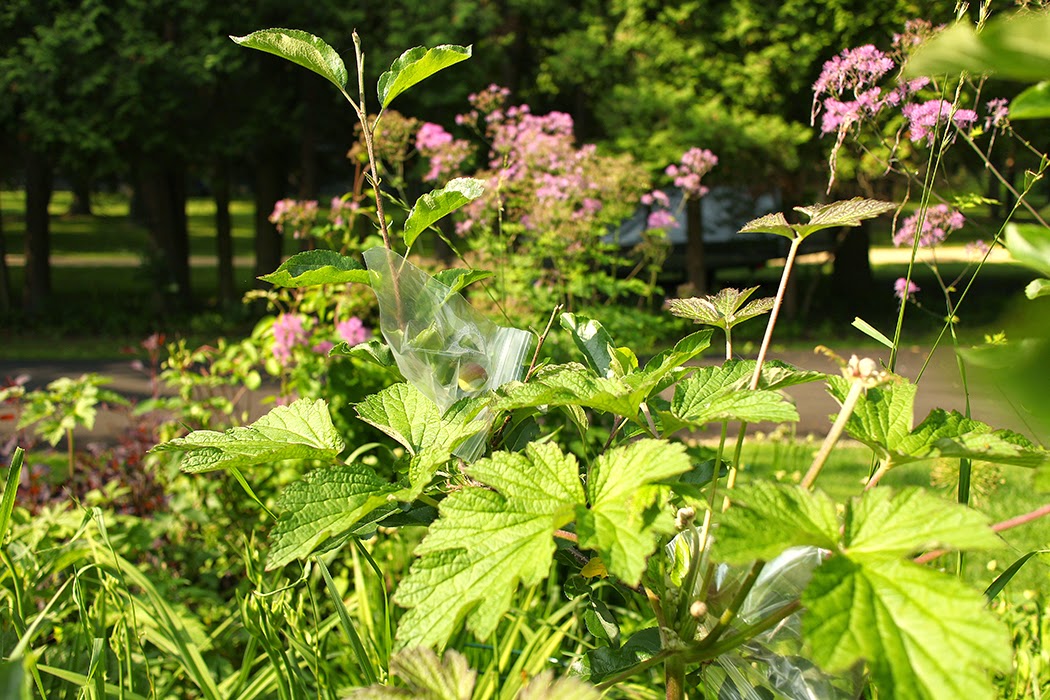 Those aren't funny looking apple tree leaves you see there: the anemone is growing up through the tree.
There are four apples, and now four baggies, on my mini apple tree. I won't be making a pie from them, but I really hope they mature nicely and I will have the delicious satisfaction of eating an apple I grew right in the middle of my garden.
Obviously if you have a large fruit tree, you're not going to cover it in baggies, but for a young or small tree this might be just the thing.