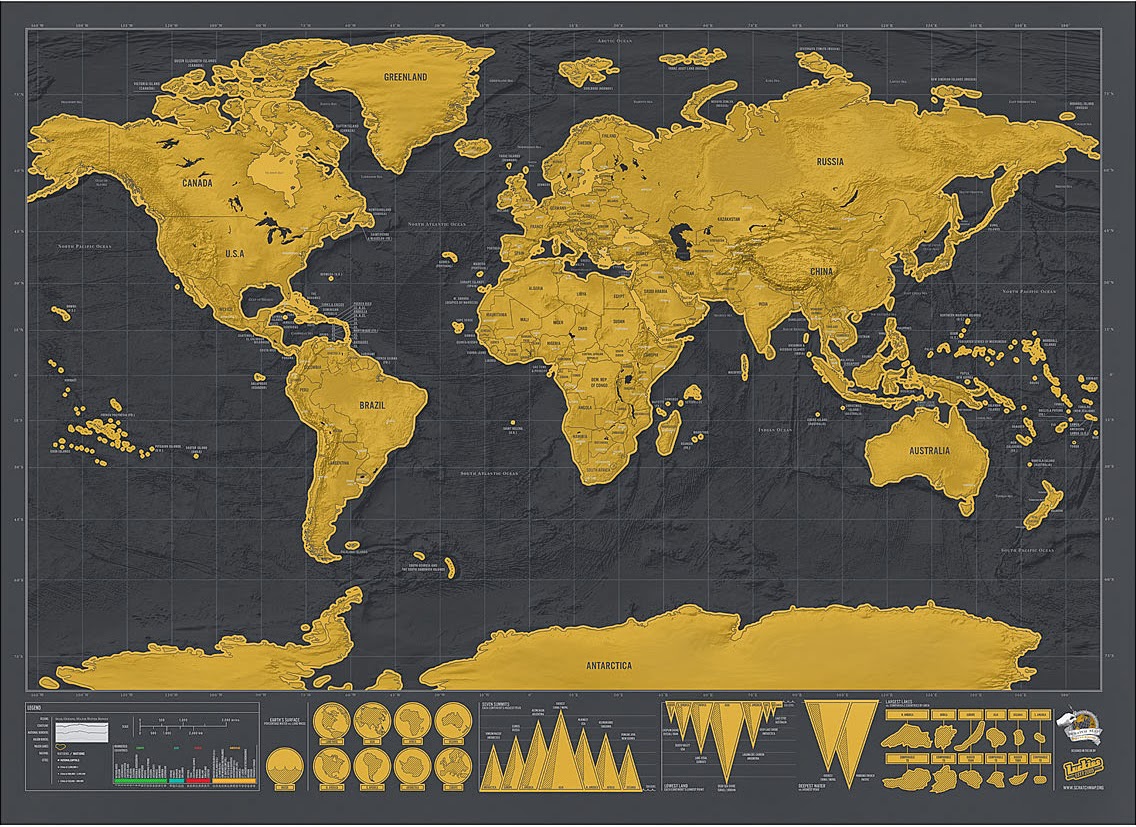 Who couldn't use a little help with their holiday shopping at this time of year? I don't do a lot of giveaways on the blog, but I was excited to do one for a very cool company: Uncommon Goods. This is the place to go when you need something interesting and different for a gift. I picked a few of my favorite things from their catalog, but you will get to choose anything you like if you are the winner of a $50 gift certificate to Uncommon Goods (entry at the bottom).
FOR THE TRAVELER ON YOUR LIST
This is sort of funny. I have to do a gift guide at work every year and I actually picked this for our editors' gift selections for the magazine I work at. Suffice to say, I think it's really cool and I can't imagine anyone who wouldn't enjoy receiving this. It's custom map ornament. Basically, you pick a spot, and they create an ornament with the nautical chart of your location for the front of the ornament. On the back you can put a custom message that could be the latitude and longitude coordinates of that location, a sweet message or just a notation of which Christmas it is from. I think this would be a great way to remember a special vacation. $75.
I think these hand-embroidered state pillows are fun, beautiful and just kitschy enough to be super cool. At $158 they aren't inexpensive but 1. They are hand-embroidered and 2. Have you looked at the cost of throw pillows?
FOR THE PERSON WHO ENJOYS A COCKTAIL
Moscow Mules are THE hot drink right now and I'm convinced it's at least partly because in order to be a true Moscow Mule, they have to come in a very cool copper mug. These are stainless on the inside and copper-plated on the outside for good lucks and good taste. At $16 each, a set of four is totally within reach. And here's my little gift to you: A can't lose Moscow Mule recipe.
MOSCOW MULE
Fill a copper mug with ice and add half a lime. Add two ounces of GOOD vodka (save the swill for your regular glasses) and top with cold ginger beer. Give it a stir and toast to good friends.
Sometimes it's nice to give a gift that DOES something. How about one that makes whiskey and rum? I'm not sure how it will turn out but I think it would be fun to give it a whirl with the Whiskey and Rum Making Kit complete with a wooden keg. $75.
Beer connoisseurs are everywhere these days and they take their brew seriously. The Beer Tasting Flight is beautiful and I think it will look just as good sitting on the bar empty as it will when it's full. $59.
FOR THE JEWELRY LOVER
Uncommon goods has some beautiful jewelry that I think would be difficult to find elsewhere (and you're certainly not picking this up at the nearest department store). Among my favorites are this Mixed Metals Hinged Cuff bracelet ($115), the beautiful Sake Bottle Earrings ($54) and the Raw Quartz Birthstone Necklace ($88), which I think is a really different take on birthstone jewelry.
FOR THE PERSON WHO JUST LOVES FUN STUFF
Let's be clear, these are not practical gifts, and that's OK. Sometimes these are the best gifts to give (and receive) because they are things a person probably wouldn't buy for themselves.
What cat (or cat owner) wouldn't want a little wool cave that's this cute? $60.
Some days it's just too hard to make a decision. Let this cute stocking stuffer do it for you. $15.
Nobody really needs a paperweight, but I know lots of people who should have this one. Let's just say I have the mouth of a sailor, and while I try to keep the salty language to a minimum at the office, sometimes it just slips out. Maybe a paperweight like this would temper that a bit. F-bomb paperweight, $45.
When we were in Napa last year, Himalayan salt was a big deal. From plates to planks to shot glasses, it was all salt. Here's a plank that screams foodie and looks cool too. Himalayan Salt BBQ Plank $29.95.
Those are just some of the cool things you can pick up at Uncommon Goods. They've come up with a few lists to make your shopping a little easier too. Check out their gift list, stocking stuffers and gifts under $50. And it'll be even easier to do that if you win a $50 gift certificate to use on whatever you like.
I've given you lots of ways to enter. If you want to keep it simple, just do the first one, where all you have to do is click. But if you want to increase your chances of winning, make sure to do the rest! This contest will only run through Monday so that the winner will have time to use the gift certificate before the holidays.