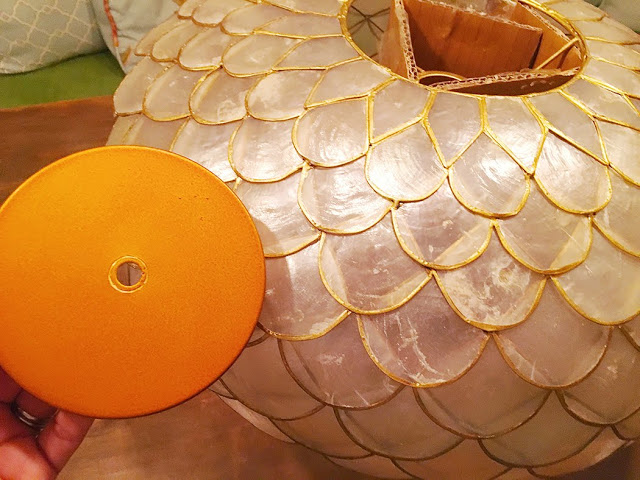 There are times when you wonder what someone was thinking when they decided to make something one way or the other. I now believe that this is exactly why spray paint was invented.
I ordered this pretty light for the office / back room (heretofore just called the office even though there's really not that much work that happens back there, but this slash thing is getting annoying). Yes, the ceilings are low (well, 8 feet, which I guess is normal, but it's normal low, not normal high) and I've since read 40,000 designer blog posts about how I really should have a flush mount light there, but I didn't want a flush mount light. I wanted a pretty pendant light to be a fun dash of pizazz in the room.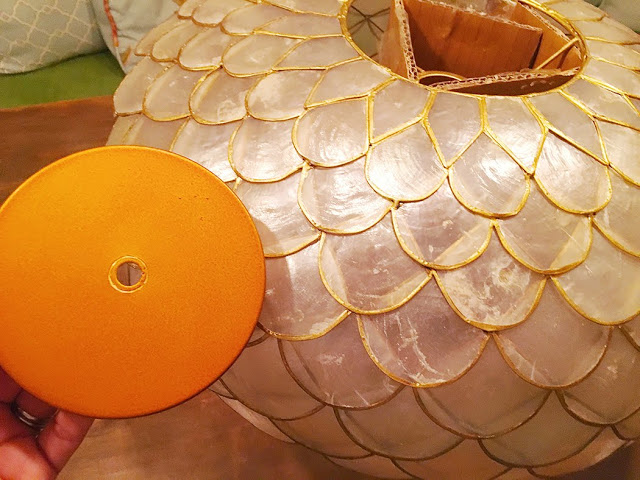 Pretty light but bad canopy and chain color.
Lighting is one of those things where you can spent $10 or $1,000 and in the end you still have something that illuminates your room. It's just that the $10 looks like a boob and the $1,000 is a work of art. Most of us choose lights that fall somewhere in between. In this case, I was closer to $10 than $1,000 but still at a level I was somewhat uncomfortable spending for a light, even after finding a pretty good coupon. But when that light arrived I was smitten. Until I pulled the canopy and chain out of the box. Because while the light is scalloped-shaped bits of heaven (OK, capiz shells) finely lined in 14-karat gold (not 14-karat gold), the chain and canopy were spray painted a hideous shade of orange that I think was supposed to replicate copper but didn't in any way, shape or form replicate copper or any other actual metal.
There was also a pressing design issue with the chain: There was no way to shorten it. We tried to cut open a link, remove the excess links and close it back up again, but there was no way that sucker was going to go back together. Since by this point I realized that we were going to have to repaint the chain and canopy, we picked up a stainless steel openable chain link that twists shut and used that to make the connection where we had cut off the chain.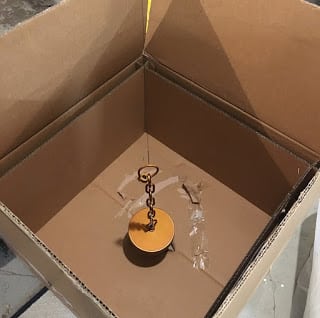 My mini spray booth setup and the canopy and chain in all its orange coppery glory.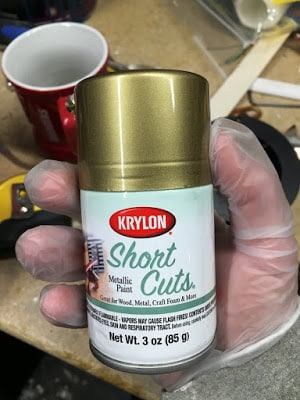 The cutest can of spray paint ever.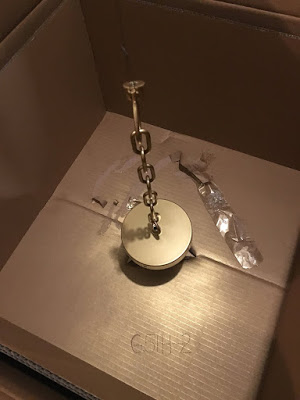 And after a few coats of spray paint.
I scuffed up the canopy with a little bit of sandpaper, cleaned it well, rigged up a mini spray booth in the box the light was shipped in and went to town with a very cute mini can of gold spray paint.
Three coats later and all was forgiven.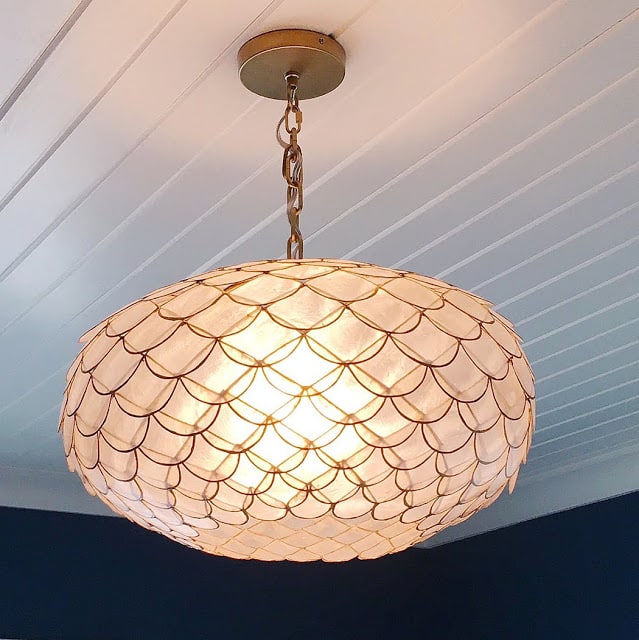 The now-improved light looking great.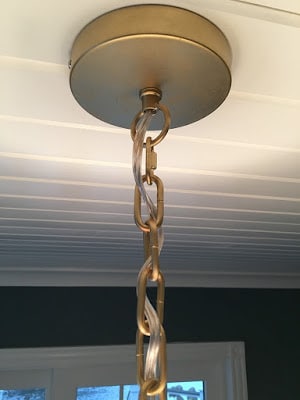 You can see the twist-close link we added to the top and the spiffy new gold color that matches the rest of the light perfectly.
Yes, it irritates me that you can pay not a little bit of money for a light and still have to fix it yourself, but I love it so much that I would have ordered it anyway even if I knew that ahead of time. I've come a long way. Years ago I would have sent that light back because if something was new it was supposed to be perfect. These days, I just get out the spray paint.
Here are some other random things I've spray painted over the years.
So what about you: Are you willing to make modifications to something new but not perfect?