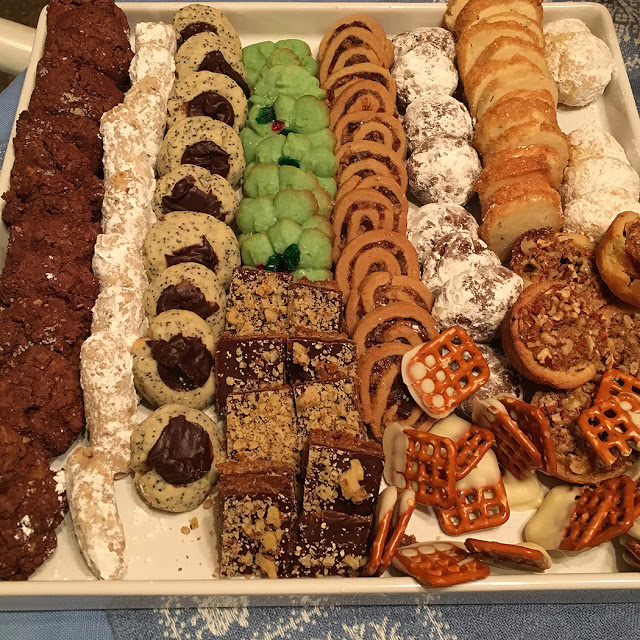 I'll admit I'm not a fan of Christmas on a Friday because from a regular job perspective, it's a big challenge. On the other hand, two "extra" days after the holiday were pretty darn amazing to have.
Christmas was great. Lots of good family time, great food, a Christmas Eve showing of the new "Star Wars" movie, the series finale of "Downton Abbey" and massive amounts of decluttering.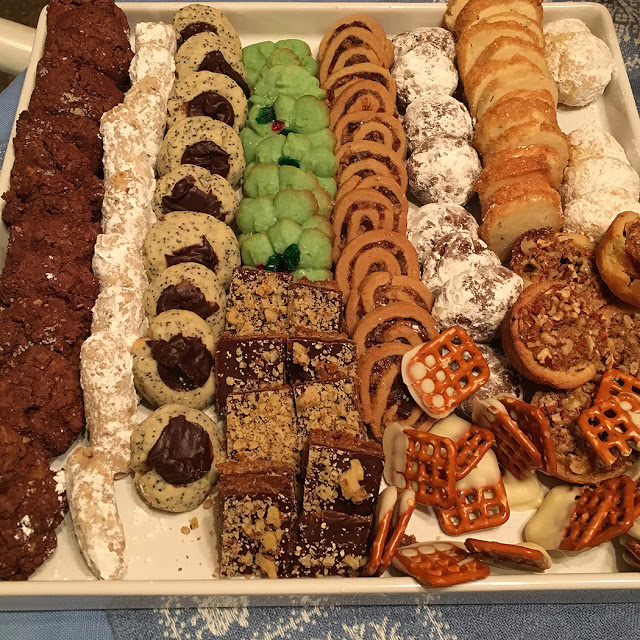 There were cookies. So many cookies. There are still many, many cookies.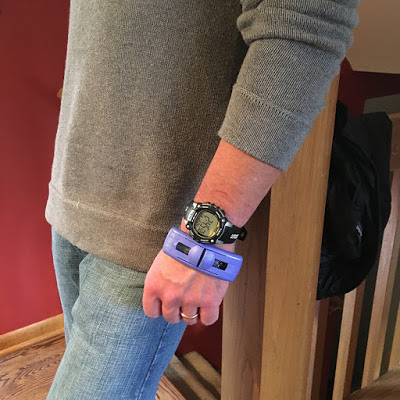 I caught a photo of my brother walking around with a tape dispenser on his wrist on Christmas Eve (he was ready to wrap a gift at a moment's notice). I have one with his face in it and I plan to hang onto it for blackmailing purposes.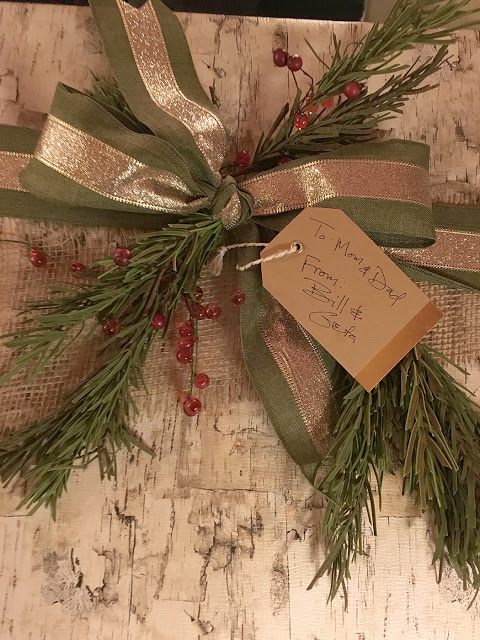 My sister-in-law had such beautiful wrapping this year!
"Star Wars" was fantastic. Great as a movie and great as a "Star Wars" movie.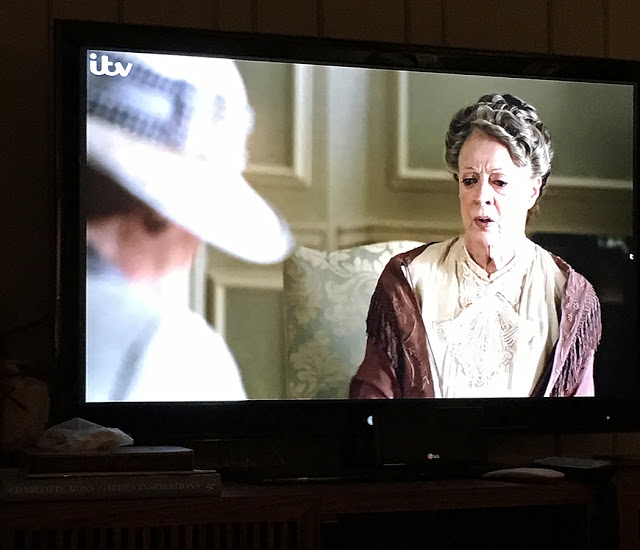 "Downton Abbey" on my TV! YAY!
Yes, I watched all of the last season of "Downton Abbey" as it was shown on the other side of the pond. After all the issues with trying to watch "Gardener's World" and other shows, I finally just used a paid VPN (virtual private network) provider but then that got blocked too! I now use the Smart DNS service through CactusVPN, which costs $3.50 a month. We got an Apple TV system for Christmas (I'm still figuring out exactly how it works, but we're hoping it's the first step to cutting the cord on cable this year), so I was able to watch the Downton finale on the TV via Airplay, which basically beams whatever is on your computer screen to your television.
There will be no "Star Wars" or "Downton" spoilers here, but I am pretty sure you're going to like them both.
Onto the decluttering portion of the weekend. The weather was lousy so I pretty much hung out in the basement most of the weekend, finally attacking the giant pile of junk down there. And it turns out that that's exactly what most of it was: junk. It was dusty (hardy to clean regularly down there with stuff everywhere), a little dank and occasionally downright gross. I pulled out a huge pile of stuff for Goodwill, a couple items to be sold (although other items that I think I could have sold just went to Goodwill because I just didn't feel like dealing with it anymore), and six 55-gallon garbage bags of junk that were not in good enough shape for donation. SIX! We filled up the entire back of my too-big car with garbage from the basement and all of Mr. Much More Patient's station wagon with donations.
And while there is some of that amazing relief you feel when you go through such a process, mostly I'm just mad. I'm angry that for years (honestly, this probably started the moment we moved into the house and just put things in the basement "while we found a spot for them") we allowed this stuff to clutter our lives and our house. The fact that so much of it was deemed to be garbage proves that there was no need to have it in the first place.
I've come to the conclusion that those big plastic tubs are evil. They are just an excuse to store stuff you don't need to be storing. I've decided that unless one of those bins has a very specific purpose (i.e. Christmas decorations) and a permanent home on a shelf, it will not be used. It's way too easy to forget about things forever in them.
With the majority of the stuff organized or purged, we vacuumed like crazy and I steam mopped the entire floor and it is so freeing. There's a lot more work to do, but it's a very good start. And it's not even 2016 yet!