This spring I grew more flowers from seed than I ever have before. The process was incredibly rewarding and I feel like my garden looks better than it ever has, in part due to all the plants I produced from seed.
Among those flowers were sweet peas, which have a reputation for being a bit particular about their conditions. I tried multiple ways of starting them and will admit they seemed to require more nursing than a lot of other plants.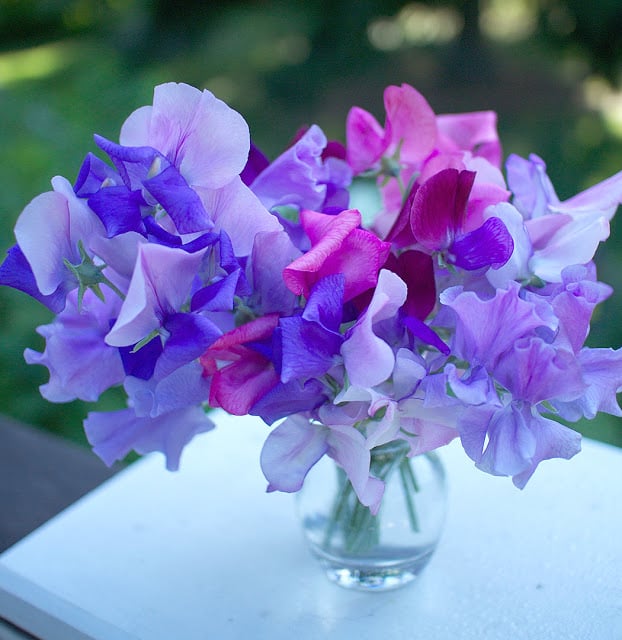 But I can confirm for you that whatever extra pains I took to grow them were worth it. They are gorgeous and their perfume wafts across the entire garden.
I picked a small bouquet of them the other day to bring inside. They are a treasure.
Yes, sweet peas will have a spot in my garden, no matter how fussy they are, for many years to come.