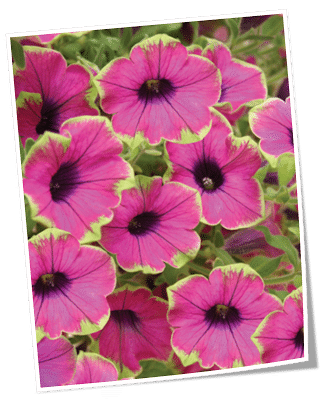 I haven't even finished cleaning up my 2009 garden and my mind is already wandering to new plant introductions I'll want in my garden next year.
Proven Winners leads the field in new plant introductions, at least annuals, and has the backing of an enormous marketing strategy behind them. Take for example this Supertunia Pretty Much Picasso. It's fantastic, and I can see myself, along with the rest of the world, clamoring over this baby, assuming it lives up to the color in the pictures (just can't resist chartruese and pink). But I'm not going to be alone. On its Web site, Proven Winners promises its distributors a $100,000 promotion campaign for this plant alone.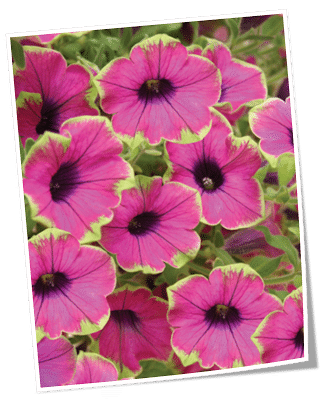 Of course 2010 will also bring the wide distribution of a plant I was drooling over last year already. It's the awesome Incrediball hydrangea and you can be sure it's going to be all over nurseries come spring. I'm definitely picking up more than one of them.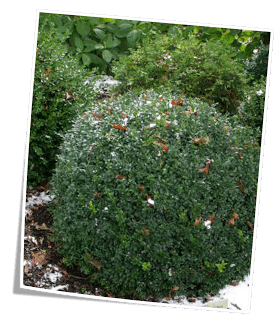 Here's a boxwood that doesn't exactly have the panache of Pretty Much Picasso or Incrediball, but it's intriguing to me. It's called North Star, and it says it's "A superb new hardy boxwood with a dense globe shape that requires little if any pruning." It's hardy to zone 5, and I have to say … I'm a sucker for "meatball" plants. I can't help it. Seems like this would do it all itself, without me getting involved and end up having it look too manicured, which wouldn't suit my cottage garden.
Another interesting hydrangea is one with a name that's trying to be catchy but it bugs me. But I digress …. it's called Invicibelle Spirit. Basically, its a pink Annabelle hydrangea. It's different, and I like that, but to I like hydrangeas that are cream and white and lime and, of course, blue (even if I have a tough time getting the Ph right to make them blue). Still, I expect it will cause a stir at the nursery.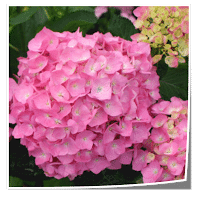 I promise not to get all caught up in hydrangeas, but there's one more newbie I'm tempted to try. It's called Let's Dance Moonlight, which is one in a series of reblooming hydrangeas called Let's Dance (really? Let's Dance? Back to the marketing drawing board on that one, if you ask me.) OK, I know I just said I wasn't keen on pink hydrangeas, but they claim this one can go blue with the right Ph, so I'd be willing to give that a try. Endless Summer was a huge disappointment for me (and for a lot of other people, although there are people who still swear by it) so I hope that Let's Dance could be what Endless Summer was hyped up to be.
Which brings me back to Proven Winners' Picasso … I'm wondering if it will be such an outstanding plant that it would be a success even without the $100,000 promo campaign, or if, like Endless Summer, it's really just about marketing and us gardeners are no more immune to it than anyone else.
So what do you have your eye on for next year's garden? Do you care about the name on the tag of a plant or are you more concerned about the plant itself?
Photos from Proven Winners and Spring Meadow Nursery