Monday was the big day for the renovation: the day they pulled the top off half the house. Up until now they've been doing a lot of preparatory work getting ready for the tear-off. I swung by at mid-day to see just how it our house would look as a ranch.
Hopefully we're all done with demo now and from here on out it will be all building!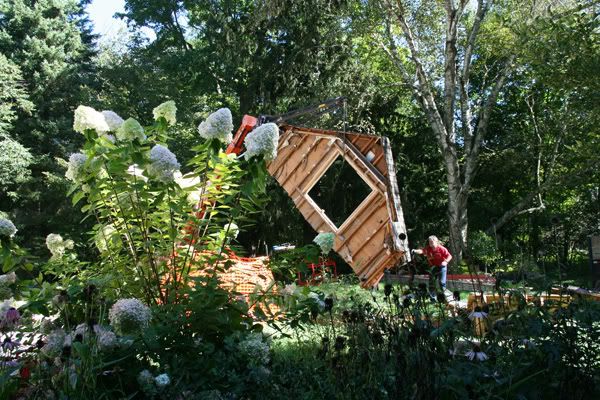 Trying to find a place to put this piece of the house. They cut the whole upstairs apart with Saw-zalls.
They put a plastic barrier up to separate the "former" upstairs. I was remarking at how much brighter the house was when there's no roof on it!