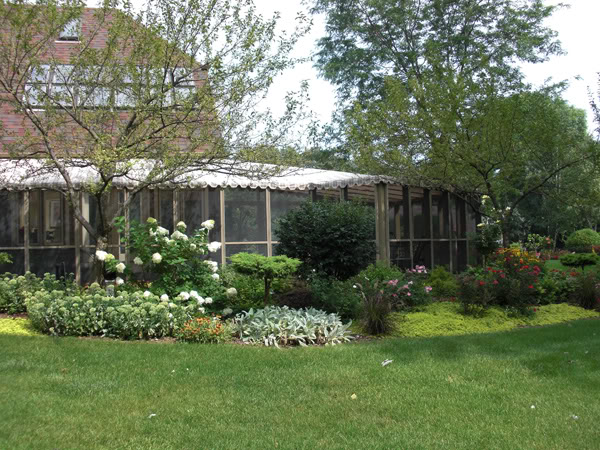 You know how the folks over at Young House Love are always out crashing houses? Well, here's my take on it. Welcome to Garden Crashing!
This is a garden that was actually spotted from the road on a bike ride. You know a garden is good when it's so impressive from the road that you do a reverse address search online then call up the owner out of the blue to see if you can come see the whole garden close up.
This garden has evolved over a couple decades and covers a huge expanse. The owner does all the gardening herself, but she's dedicated: She spends between five and eight hours PER DAY working in the garden during gardening season. In winter, she said, she spends a lot of time repainting her walls (boy can I relate).
So without any further adieu, welcome to our first "official" garden crash.
So what do you think about this garden?